Boxing
Jake Paul Ready For MMA Switch From Boxing To Fight Conor McGregor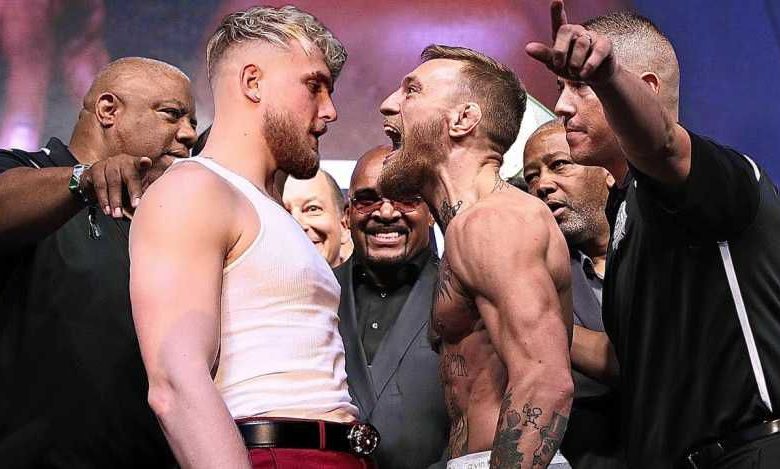 YouTube Boxing Star Jake Paul is now considering the prospect of training in mixed martial arts (MMA), MySportDab reports.
This is to put himself in line to fight UFC star Conor McGregor.
Jake Paul, who is undefeated in five boxing matches, believes he has the skillset to send the Irishman into retirement.
UFC pundits went to town on McGregor during his 'boom' period when he became featherweight and two-time lightweight UFC champion.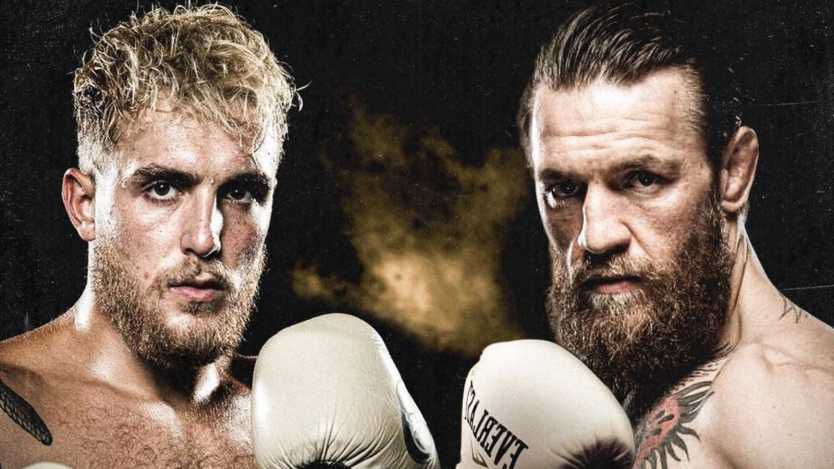 However, a combination of injuries and personal issues have plagued McGregor's form in recent years, resulting in him falling to eighth in the UFC lightweight rankings.
Whether a fight with Jake Paul would appeal to McGregor is anyone's guess, but it would certainly be a marketable clash in the US.
Paul has developed a reputation as something of a prizefighter and McGregor still appeals heavily to America's Irish contingent.
He is prepared to undertake "morning, day and night training" and spend time with "the best MMA coaches" to give himself a shot at winning.
When asked about the prospect of fighting McGregor, Paul admitted that he would be "worried" given that McGregor has been "at it for 15 years".
However, he insisted he would have a "great chance" of victory due to his "rising" stock and the fact that McGregor's stock is "declining".
Paul is super-committed to enticing McGregor into the bout.
He's also confirmed that, if he loses, he will donate his entire purse to UFC fighters that earn under $50,000 per fight.
Paul has previously demanded greater protections for UFC fighters, calling on UFC president Dana White to implement a legitimate healthcare scheme that protects fighters.
Talk of a match-up between Paul and McGregor first surfaced before Christmas 2021.
It has been some time since McGregor's name was featured in the latest UFC predictions and pre-fight insights into the biggest match-ups in the MMA scene.
Paul called out the Irishman on Instagram and confirmed that his team had proof of funds to underpin a package worth a combined $50m between Paul and McGregor.
The internet personality said that he and his advisors were "talking to his team", but as yet no formal progress appears to have been made.
READ MORE: British Boxer Kell Brooks Announces Retirement (Statement)
Mike Tyson Speaks On Conor McGregor Decline
Mike Tyson was asked about the demise of Conor McGregor as a fighting sensation.
Tyson fears that McGregor's lavish earnings and lifestyle could hamper McGregor from ever regaining the hunger that made him an irresistible force in the octagon.
He featured on a podcast with HotBoxin' and spoke from experience about the difficulty with training hard and "staying ready with that [type of] lifestyle".
Tyson said that it's difficult for any professional prizefighter to train to the limits without the carrot of a huge prize purse at the end of it.
He alluded to the desire of prizefighters to graduate from $30m fights to $40m fights, with no money ever good enough to take that next big fight.
Tyson is a man that knows the value of money in boxing terms.
He retired from professional heavyweight boxing with career earnings of $475m.
Conor "The Notorious" McGregor has been out of action since his most recent defeat to Dustin Poirier, during which he sustained a broken tibia, which effectively ended the bout.
It was a disappointing end to their trilogy. However, Poirier remains the only UFC fighter to have defeated McGregor by KO/TKO.
UFC president Dana White fanned the flames among UFC fans and analysts pondering McGregor's likely return to the octagon.
White said recently that as soon as the Dubliner is "cleared by a doctor" he will "figure out who's next" with McGregor's team.
Whether that somebody is Jake Paul, time will tell.
Ultimately, it depends how much appetite McGregor has to rise back up the UFC lightweight rankings, or whether he's happy to take the big paydays in 'exhibition' style match-ups.