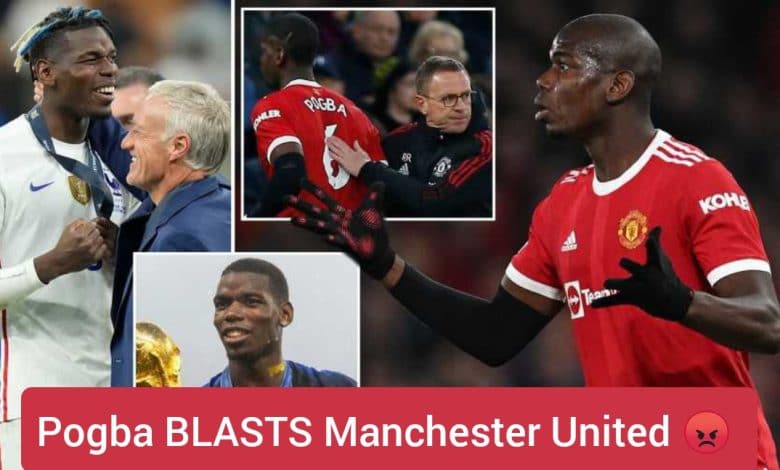 Paul Pogba has now slammed Manchester United's current season as 'dead', MySportDab reports. 
The Red Devils will yet end another season without another trophy.
Pogba believes he has wasted the last five years of his career at Manchester United without winning any trophy.
The French midfielder gave a straightforward assessment on his second stay at Old Trafford.
He will now set to leave in the summer again and won't sign a new deal.
While, United are still fighting to secure Champions League football for next season, it won't be enough to keep Pogba.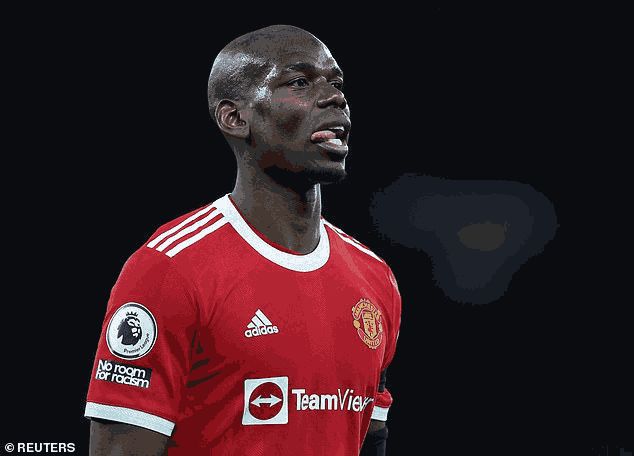 He won many trophies during his time at Juventus and in 2018 the world cup with France.
Speaking in a new interview with Le Figaro, Pogba said: 'To be honest, the last five seasons have been bad and am not satisfied at all.
'This year is dead again, we can't win a trophy. I just want to win trophies either at Manchester United or at another club.'
Pogba also slammed United's interim Coach Ralf Rangnick, saying it has been difficult for him to be played in one position as he's always switching under coaching.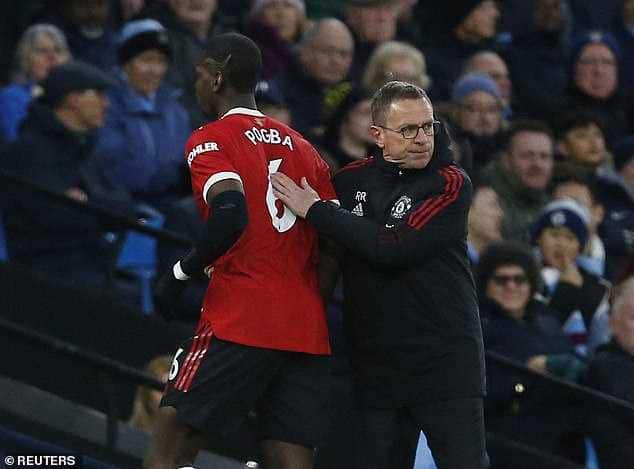 But, Pogba does not have this problem in the French national team.
'It's not hard with France, I always play in my position, know my role and play with full confidence,' he added.
'It's okay to have a different situation at Manchester United. It's difficult to be consistent when you keep changing your position for the team new system.'
The 29-year-old added that he much prefers to play under Didier Deschamps with France.
He added: 'I play well with Deschamps, he has given me a role that I know, but at Manchester United, do I really have a role? What is my role?.'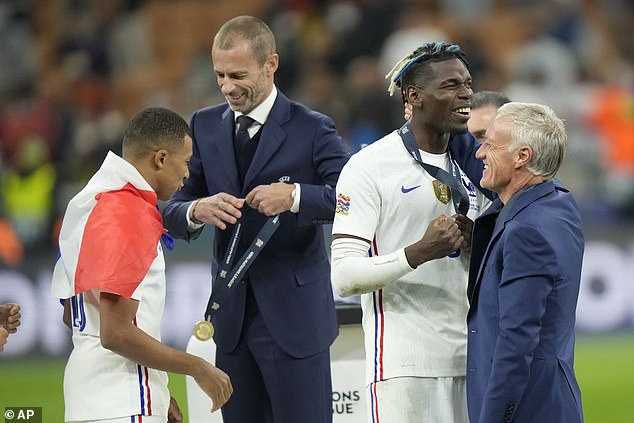 Pogba's new interview above is a clear sign that he won't extend his contract at Old Trafford.
He is prepared to end his spell at Manchester United and decide on his next club with PSG and Real Madrid in the race.
Pogba has played 23 matches across all competitions for Manchester United so far this season.