Football
Cristiano Ronaldo's Wife Gives Him Rolls-Royce For Christmas (VIDEO)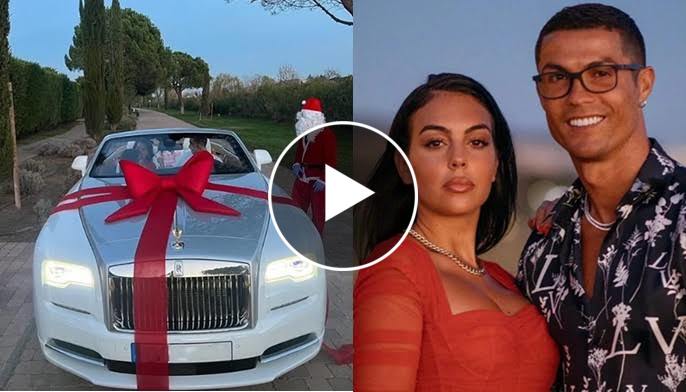 The wife of Cristiano Ronaldo, Georgina Rodriquez, has given Cristiano Ronaldo a Rolls-Royce as a Christmas gift, MySportDab reports.
Georgina Rodriquez is not married to Cristiano Ronaldo but is a partner to the highly-rated football star.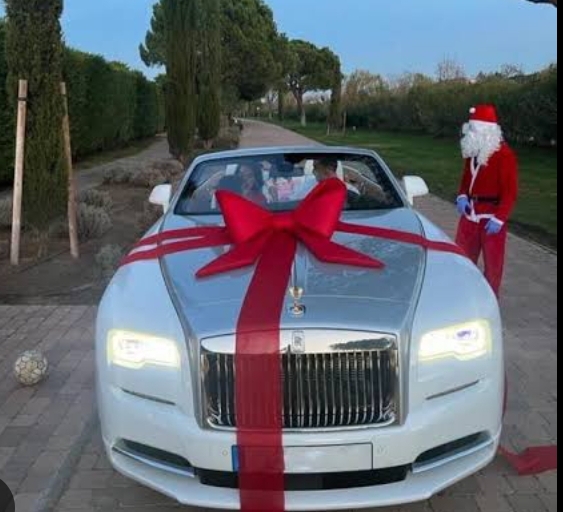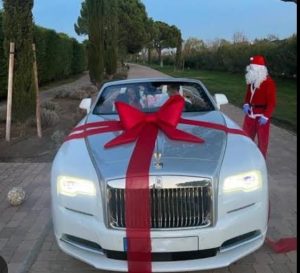 She is the mother of Cristiano Ronaldo's daughter, born in 2017.
Recently, Georgina Rodriquez gave both to twins for Ronaldo, but one of the twins died immediately after birth.
Georgina Rodriquez, who is from Argentina, has been in the media spotlights recently during the 2022 World Cup campaign.
She blasted former Portugal manager Fernandez Santos after the latter benched her megastar boyfriend in the game against Switzerland and Morocco.
She was vocal and spoke out about what she deemed an unfair treatment of her partner, Ronaldo, in the just-concluded 2022 World Cup.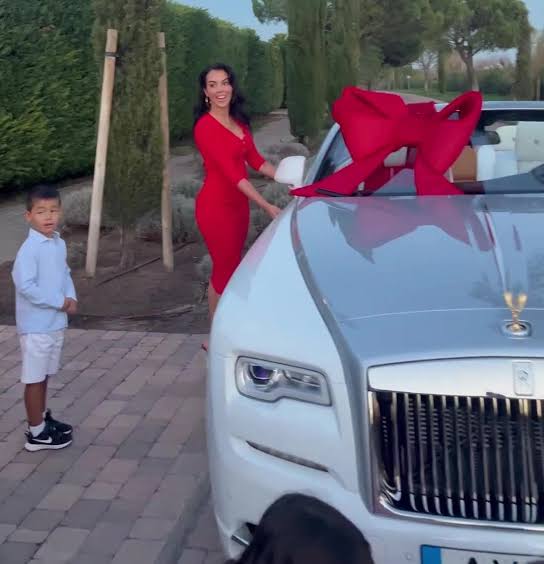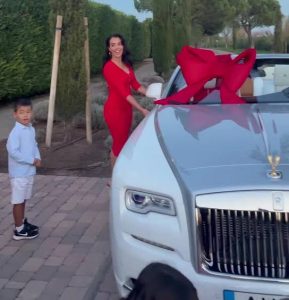 Cristiano Ronaldo did not have a good outing with Portugal in the 2022 World Cup, scoring only one goal and losing his first-team position in the knockouts.
He was benched against Switzerland in round 16 and again in the quarterfinal against Morocco.
The former Manchester United forward left the pitch in tears as Morocco knockout out Portugal in the quarterfinal of the World Cup.
Meanwhile, he is now a free agent after Manchester United terminated his contract due to his controversial and explosive interview with Piers Morgan.
Despite his recent travails, Georgina decided to put smiles on the face of the Portuguese football legend, presenting him with a £300,000- worth Rolls-Royce as a Christmas gift.
It is not the first time the Argentina beauty has surprised his megastar lover.
In 2020 when Ronaldo celebrated his 35th birthday, Georgina Rodriquez also surprised Ronaldo with a car gift.
Video;