Tennis
2023 Roland Garros: with Nadal out, Djokovic and Alcaraz emerge as the favorites
On Sunday, May 28, in Paris, the second Grand Slam of 2023 will begin. Rafael Nadal, a 14-time winner of the French Open, will be sidelined by a hip injury this year, but there are still many fascinating tales on the men's side. 
After tying Rafael Nadal at the Australian Open, Novak Djokovic will go for a record-breaking 23rd Grand Slam victory. At the same time, 20-year-old Carlos Alcaraz will try to go within 20 Grand Slams of the mark he could one day set himself. 
A few favourites have emerged for the championship based on how players have fared thus far during the clay season. 
Unsurprisingly, Carlos Alcaraz, currently ranked world No. 1 in singles by the Association of Tennis Professionals (ATP), is the bookmakers' favourite in the men's division, followed by the 22-time Major champion Novak Djokovic. 
Rafael Nadal is usually the overwhelming favourite to win the tournament, but he recently withdrew from the event. This will be his first absence from the game since 2004. 
Before we get to the favourites, contenders, and sleepers for the 2023 French Open, there are a few significant injuries and absences to note.

The event will also be missed by Matteo Berrettini (oblique), Nick Kyrgios (foot), Marin Cilic (knee), Pablo Carreno Busta (elbow), and Jenson Brooksby (wrist).

With Nadal injured and Roger Federer retired, this will be the first French Open without them at the tournament since 1998. 
Novak Djokovic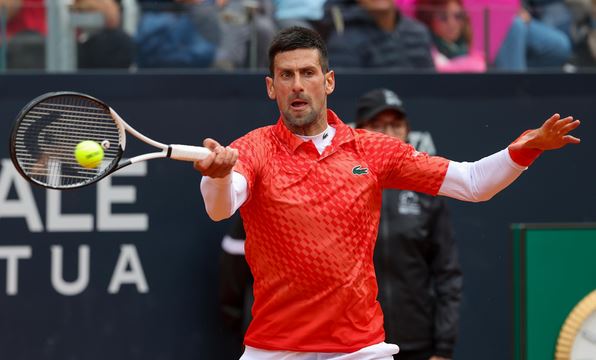 Although Djokovic began the year with a 15-match winning streak, his peak form now appears to be in the past. Djokovic's undefeated campaign ended when he lost to Daniil Medvedev in the Dubai final. Since then, he has struggled mightily on clay courts, going 5-3 while dealing with an elbow injury. 
In best-of-five matches, Djokovic elevates his performance, but at 36, he is beginning to show signs of ageing and has dropped to third place in the ATP rankings behind Alcaraz and Medvedev. 
The only two times someone other than Nadal has won the French Open in the previous seven years were when Djokovic did so in 2016 and 2021.

Holger Rune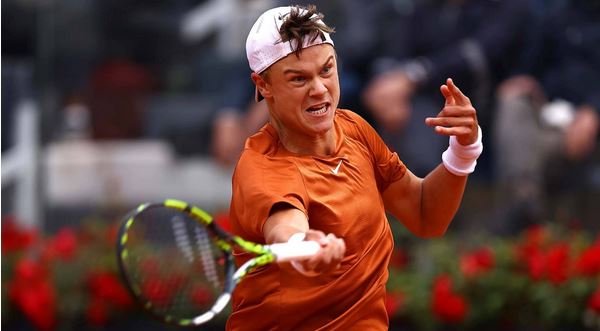 In 2023, Rune had a fantastic clay-court season. His 13-3 surface record includes victories at the 250-level in Munich and second-place results in Masters 1000 competitions in Monte Carlo and Rome. 
Rune, a 20-year-old Dane, has climbed to No. 6 in the rankings after defeating Djokovic, Medvedev, Jannik Sinner, and Casper Ruud on clay this season. 
Although Rune has improved significantly since breaking through at the French Open last year with a run to the quarterfinals as an unseeded player, it will be essential to see how his body responds to several protracted clay-court matches here. 
Carlos Alcaraz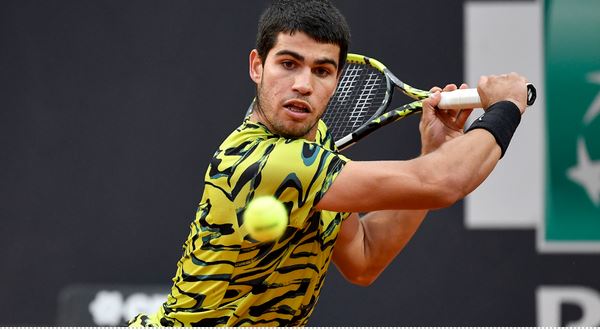 According to projections experts, Carlos Alcaraz is the odds-on favourite to win the 2023 French Open at +150 odds. When fit in 2023, Alcaraz has been the top player on tour, and he's preparing to make his first Grand Slam participation since winning the 2022 US Open since an injury prevented him from competing in this year's Australian Open. 
The 20-year-old Spaniard enters Roland Garros ranked No. 1 in the world after going 30-3 this year. 
Don't overthink Alcaraz's surprising loss against Fabian Marozsan in Rome; it's more probable that he was just distracted by thoughts of this much bigger competition. Only a healthy Djokovic can defeat Alcaraz here if he is at the top of his form.

Stefanos Tsitsipas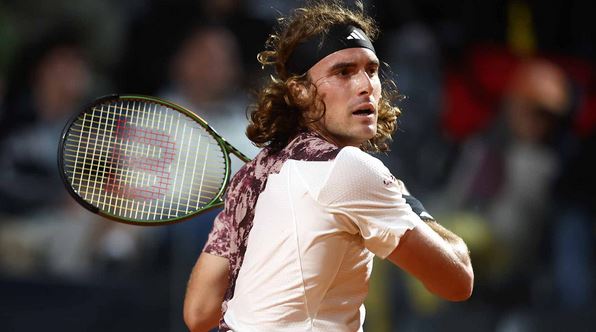 Before falling to Djokovic in the championship match in 2021, Tsitsipas was one set away from capturing this title. Djokovic also denied him in the Australian Open final this year. 
The world No. 5 achieved some of his finest career outcomes on clay, winning Monte Carlo twice and reaching the French Open semifinals in 2020 and 2021. Tsitsipas is 27-8 in 2023, including 13-4 on clay.

Daniil Medvedev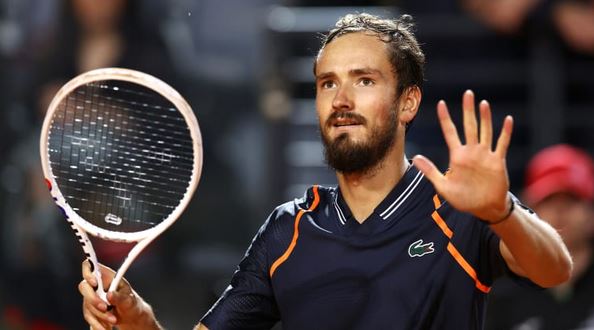 The victory in Rome on May 21 significantly increased Medvedev's prospects for the French Open. He had previously had difficulty on clay, but now he seems to understand better how to move and anticipate bounces. 
Better late than never for the 27-year-old Russian, who is just 7-6 in his career at the French Open despite having one Grand Slam victory and three more finals on hard courts. Despite having an 18-23 lifetime record on clay before this year, Medvedev is 10-2 this year as part of a 39-5 overall performance.