Boxing
Terence Crawford Delivers Performance of a Lifetime Vs Errol Spence Jr
Terence Crawford delivered a TKO against Errol Spence Jr. in nine exhilarating rounds this Saturday. This would have made little news if the two were not perfectly matched and both unbeaten welterweight champions.
Crawford's win makes him the first male boxer (Claressa Shields holds that honour in the women's division) to win the belt in two weight divisions since 1988. But this is far from the most impressive thing about this weekend's fight. Here is a look at the outstanding performance.
The Opponents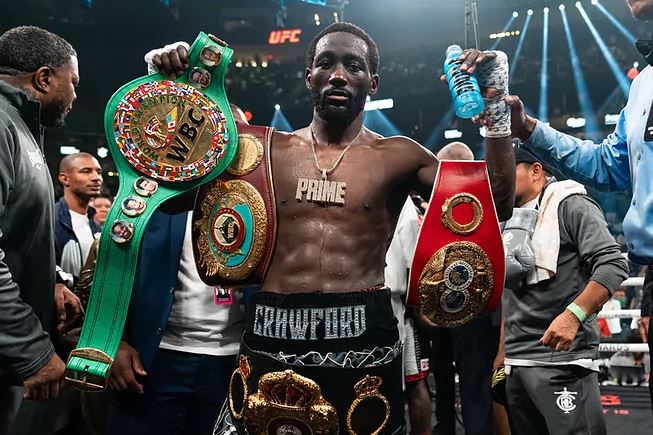 Experts had the night's champion as a slight favourite over the undefeated Spence, with many believing the match would be too close to call.
With this in mind, it then became necessary to compare their resumes. Crawford entered the 147-pound weight class in 2018, encountering only second-rate welterweights during his time with Top Rank.
He only fought four times in the past four years, twice against former champions way past their glory days. However, Crawford went up against Shawn Porter in 2021 and Egidijus "Mean Machine" Kavaliauskas in 2019, winning both times by TKO.
Over this period, Spence established himself as the undisputed welterweight champion, defending his title six times.
He beat elite fighters like Yordenis Ugas, Danny Garcia, Mikey Garcia, and Porter (an opponent shared with Crawford), unifying three belts.
The Fight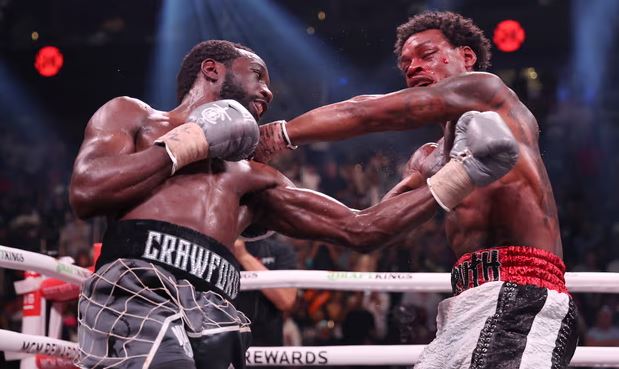 Despite this slightly unmatched experience, pundits still called the Crawford-Spence fight a 50/50 match. On paper, Spence and Crawford are two of the best the welterweight division offers, often considered the heirs of the Floyd Mayweather- Manny Pacquiao era.
This is why it is so remarkable that Crawford carried the day.
If you regularly visit online Judi and sports sites, you know that Crawford and Spence were evenly matched going in.
Crawford considered the more technical fighter of the pair, did not secure his win with a perfect punch or long-winded performance that left Spence exhausted.
Starting on the southpaw stance, he stayed on top of his opponent so long and effectively that Spence never got going. The execution was so effortless Crawford made the crowd doubt Spence's qualifications.
The Numbers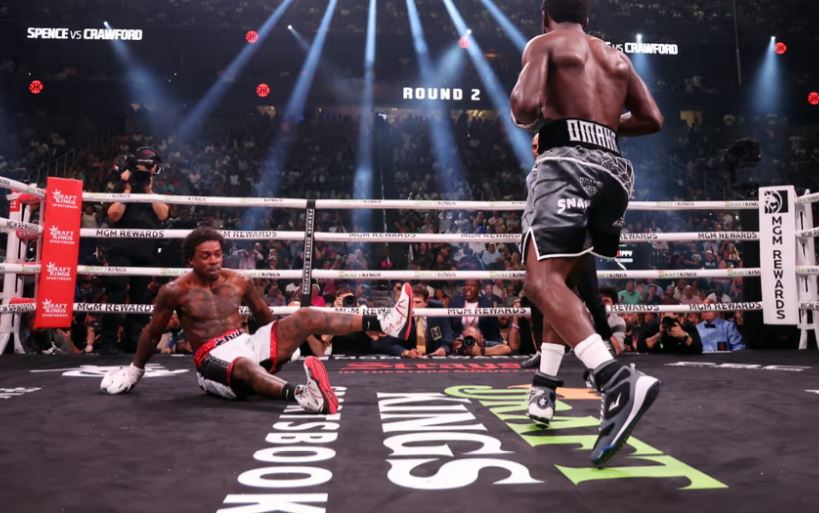 And after the game, data from CompuBox revealed an even more remarkable analysis. Crawford's dominance in the ring was further underscored by the statistical breakdown of the bout, shedding light on the sheer disparity between the two fighters.
With clinical precision, Crawford landed an astonishing 185 punches to Spence's 96, a testament to his exceptional skill and strategic prowess. This marked a near doubling of his opponent's landed punches, painting a vivid picture of his command over the match.
Beyond sheer volume, Crawford's accuracy was nothing short of exceptional. He showcased his technical finesse by landing an impressive 60 per cent of all his power connects, demonstrating his ability to throw powerful punches and place them with pinpoint accuracy.
His versatility complemented this proficiency in power punches, as he maintained a 50 per cent success rate in landing his overall shots. This feat solidified his reputation as a multidimensional and well-rounded fighter.
In the annals of boxing history, Crawford's performance stood out as a remarkable display of athleticism and strategic brilliance.
His ability to outmanoeuvre and outperform a formidable opponent like Spence underscored his status as a true master of the craft.
The numbers revealed the outcome of the bout and told the story of Crawford's calculated dominance and his place among the sport's legends.
READ: Anthony Joshua 'WARNED' Over Planned Fight With Deontay Wilder
In boxing, fighters are often graded by the quality of fighters they compete against.
Given Crawford's unremarkable stint since 2018 (despite his streak), it seemed unlikely he could beat an elite boxer like Spence. But, given his record, Crawford might have been the more obvious favourite for this Saturday's fight.
Pundits hold his skills in high regard, and his P4P ranking and 11-KO streak say he knows what he is doing in the ring. Also, fights are never won on paper in MMA, which could not have been clearer than this weekend.