Boxing
Conor McGregor and Jake Paul In Bitter Twitter Row After Nate Diaz Fight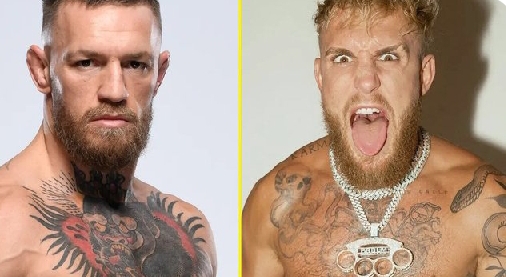 Conor McGregor and Jake Paul have exchange bitter words on social media following Jake Paul's win over Nate Diaz last night, MySportDab reports.
Mcgregor first started the row when he took to his Twitter account to slam Nate Diaz after the latter lost the fight and also lash out at Jake Paul for a poor fight that did not amount to anything.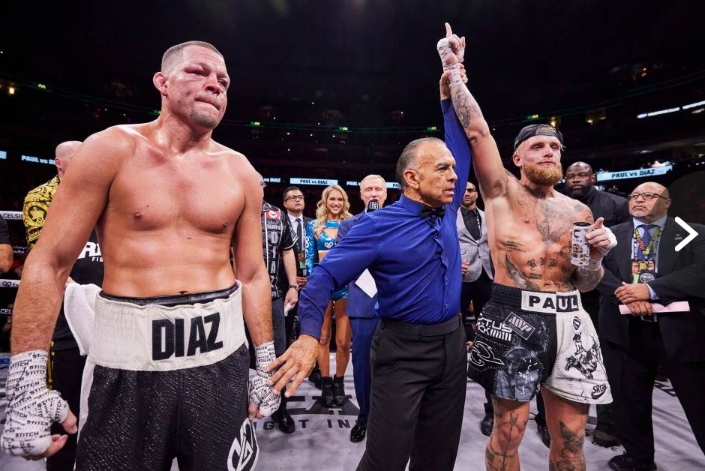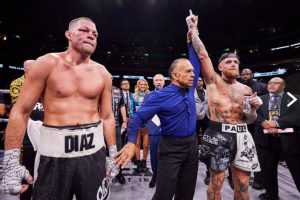 McGregor wrote "That was a poor thing last night. It was absolutely a garbage. Paul is nothing but a garbage."
"He was moving back and cowardly as if I was watching a replay of a fight. Absolutely garbage.
"Everything was just embarrassing from the start. Nothing to prove. Pure rubbish.
Jake Paul seemed to lose his cool for his disparaging comment as he hits back, asking Mcgregor to go to a rehabilitation center or shut up.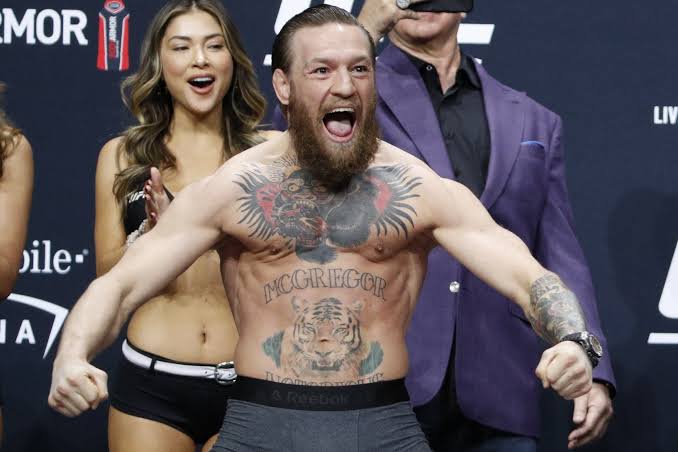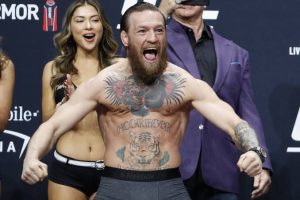 "Buddy, you need the attention of rehabilitation center. When you had there, you can talk or shut the f*** up.
Jake Paul further cited instances McGregor was humbled on the ring by the likes of Floyd Mayweather anz Dustin Poirier, including Khabib Normagormedov and Nate Diaz.
"Floyd Mayweather rocked you and Dustin Poirier. Khabib Nurmagomedov and Nate Diaz nearly killed you.
"And I would put you in the coffin for good, even as juiced up as you are."
Reacting to Jake Paul's rant, Mcgregor howled, "Shut the f*** up you little baldy w*****."
'W*****' is a word for white people who pretend to take on to the lifestyle of African-Americans.
Paul replied Mcgregor with a post of Diaz putting Mcgregor to the sword in their first fight and then added another picture of himself defeating Diaz.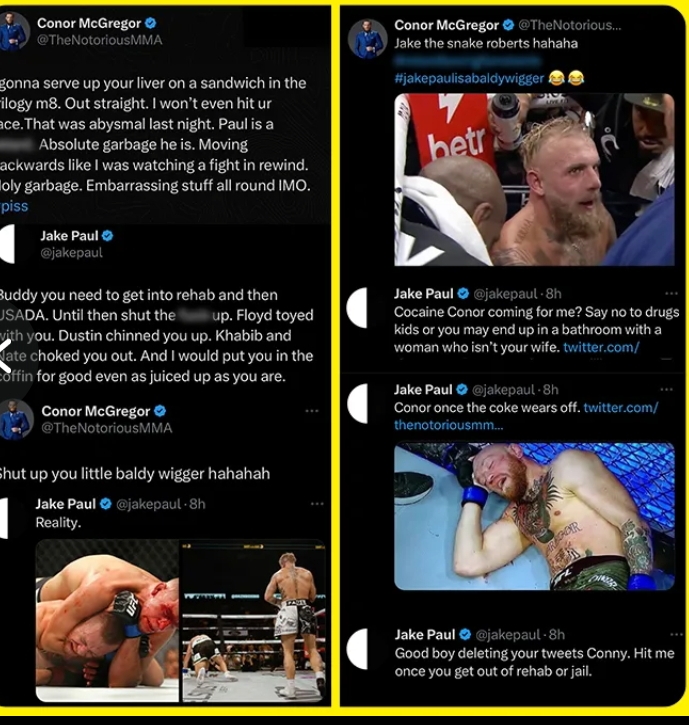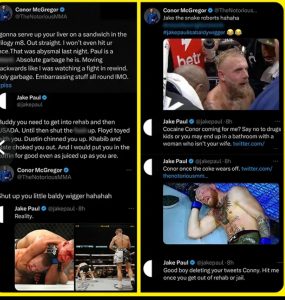 McGregor answered with a screenshot of Paul in the corner on Saturday night and captioned it: "Jake the snake Roberts hahaha. R***** boxing for r*****s. Jake Paul is a baldy w*****."
Paul replied: "Cocaine Conor coming for me? Say no to drugs kids or you may end up in a bathroom with a woman who isn't your wife."
McGregor then deleted his tweets and Paul concluded: "Good boy deleting your tweets Conny. Hit me once you get out of rehab or jail."