Football
WATCH: PSG Fans In Japan INVADES Teams' Training Session!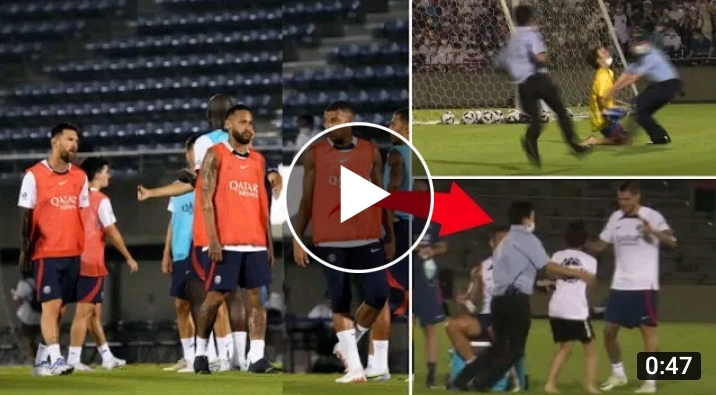 Drama has greeted PSG training session in Japan as some fans were spotted invading the pitch, MySportDab reports.
The scenario, which has gone viral on social media, was a bit surprising to both the players and the guard.
A fan was spotted running passionately with speed into the stadium, beating the efforts of the guards to stop him.
PSG fans in Japan invade the teams training session

…That knee slide though 🤣 pic.twitter.com/zs8o2ULVZ8

— Football Daily (@footballdaily) July 19, 2022
The first guard who attempted to stop the first fan who ran into the pitch was captured on the camera falling down.
READ ALSO: FT: Quevilly 0-2 PSG, Sergio Ramos STRIKES! (VIDEO HIGHLIGHTS)
The fan subsequently halted the run with a knee slide, surrendering to arrest by the guards.
It was both a dramatic and hilarious scenario, with others joining and running into the pitch.
The first invader who halted his run, sliding with his knee on the pitch, was bundled with force by the guards.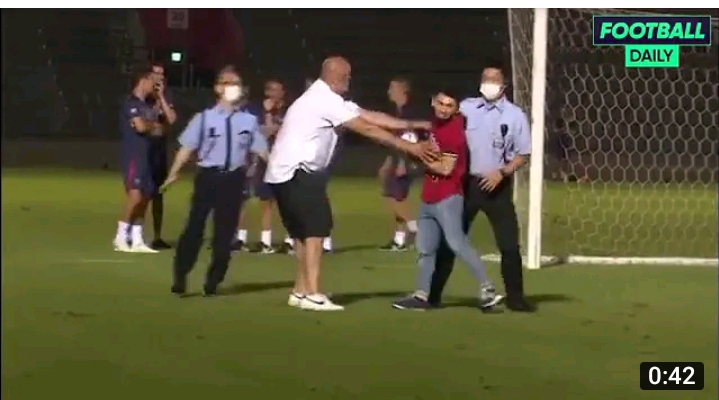 The second invader also faced the same treatment, although it was less forceful compared to how the first invader was arrested
Some PSG players could be seen trying to communicate with the guards during the incident.
Others were just watching as the drama unfolded to the surprise of the guards, who were able to control the situation and bring calm.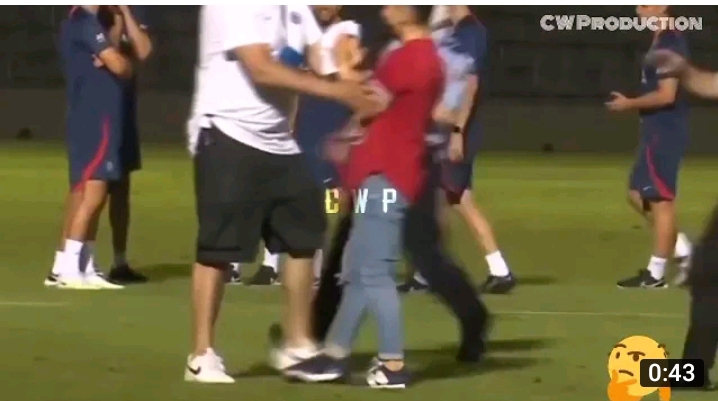 It is apparent that the invaders were trying to prove a point by invading the pitch as they did it passionately.
The French giants are currently in Japan as part of their pre-season preparations for next season.
The likes of Kylian Mbappe, Lionel Messi and Neymar, are all part of the tour with a 3 match plan against Japanese clubs.
Watch Full Video