Football
Kalvin Philips Gives SHOCK Response On Leeds United Players' Group Chat! (WATCH VIDEO)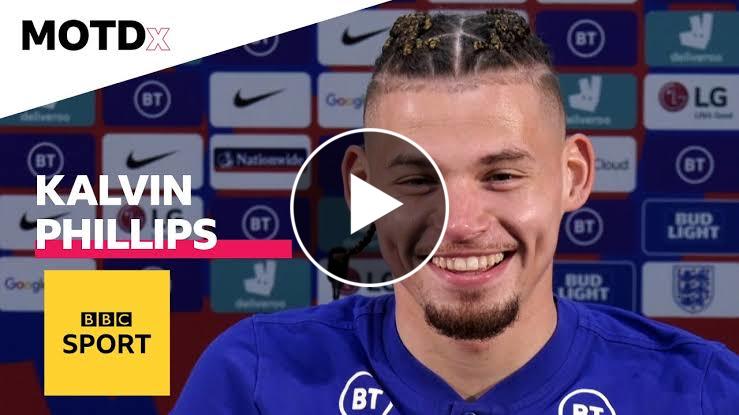 Former Leeds United player Kalvin Philips has gave a shock response when asked about his place in Leeds United players group, MySportDab reports.
Kalvin Philips who is now a Manchester City player has insisted on staying Leeds United Players Chat group despite leaving the club.
Speaking with Football Daily Correspondent on a live interview, Kalvin Philips made it known that he will be quite upset when kicked out of the group.
🗣 "The day I get kicked out I'd be quite upset."@Kalvinphillips still wants to remain in the Leeds United players group chat pic.twitter.com/cFCKGU4HJR

— Football Daily (@footballdaily) July 20, 2022
Normally after leaving Leeds, Kalvin would have expected leave the group as he is no longer a Leeds player.
However, it has been confirmed that Kalvin Philips still remains in the group.
Sooner than later, he mag be expected to be kicked out of the group. This is what he said he will be quite upset with.
Kalvin still feels a part of the Leeds United club after making a big move to Manchester City.
During the interview, the 26-year-old England midfielder made other revelation about his preseason adventure.
He disclosed the initiation song which they all the newly signed players sang while on the pre-season tour.
🗣 "I sang @george_ezra Budapest."

🎶 Erling Haaland – @enriqueiglesias "Hero"

🎶 Julián Álvarez – @LuisFonsi "Despacito"@Kalvinphillips reveals what initiation song each of Man City's new signings sang on pre-season tour pic.twitter.com/492c4OHZKj

— Football Daily (@footballdaily) July 20, 2022
All the three newly-signed Manchester City players – Erling Haaland, Julian Alvarez sang their songs for an official initiations into the Manchester City squad.
Calvin Philips joined Manchester City in a deal worth £42m. He had signed a six-year-contract with the Citizens.
The 26-year-old will be flying the blue stripes of the Manchester City next season and will feature in the midfield.
He has been given Jersey no. 4 and will stay with the English giants till 2028.