Chelsea News
Football
REVEALED! Todd Boehly SHOCKED Chelsea Stars With Strange Move During Mudryk Signing!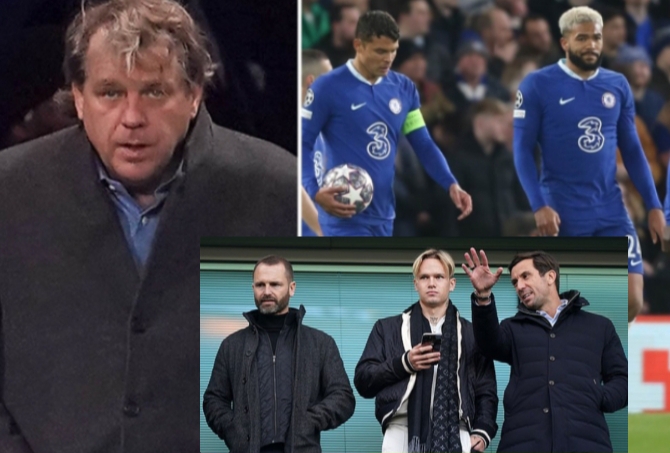 Chelsea owner Todd Boehly reportedly shocked Chelsea players with a strange move after he signed Mudryk in the January transfer window, MySportDab reports.
Mudryk joined Chelsea from Shakhtar Donetsk in one of Todd Boehly's £600m transfer raid trying to beef up the squad with young talents.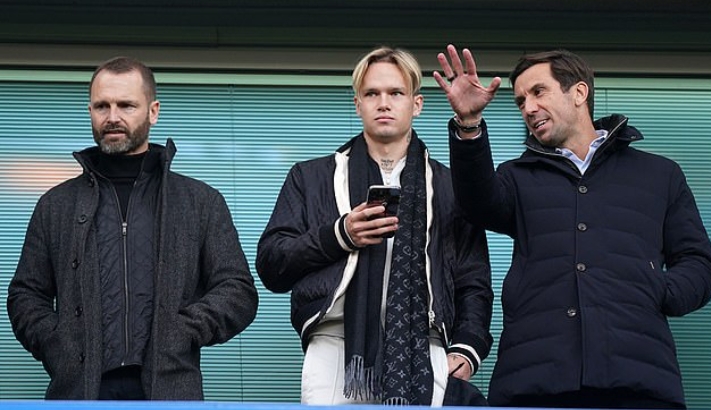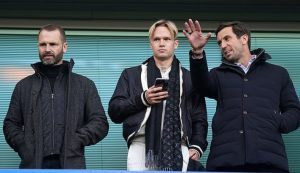 After signing the young sprint king from the Ukrainian outfit, Todd Boehly reportedly undertook a rather strange move while trying introduce Mudryk to other Chelsea stars.
According to Daily Mail, the 49-year-old American investor charged into Chelsea dressing with Mudryk's full entourage.
In English football tradition, it is strange to allow the entourage of a player to have ones way into the dressing room.
Sometimes even accredited journalists have to be effectively vetted before being allowed entry.
However, Todd Boehly reportedly care less of the hints and led the entourage of Mudryk into the dressing room to introduce the Ukrainian to his new teammates.
Chelsea players who were warming for the game against Crystal Palace were reportedly stunned by the move.
However, reports have it that l Todd Boehly thought it normal leading Mudryk's entourage into the dressing room because that is how it is done in American football.
Less restrictions are reported in American football dressing rooms before games and the new Chelsea owner thought same is applied in English football.
Chelsea players were left at a loss as hordes of men understood to be in Mudryk's entourage joined Todd Boehly into the club's inner sanctum as they geared up to face Crystal Palace.
The move could be seen as one of the various blunders of Todd Boehly since taking over as Chelsea owner.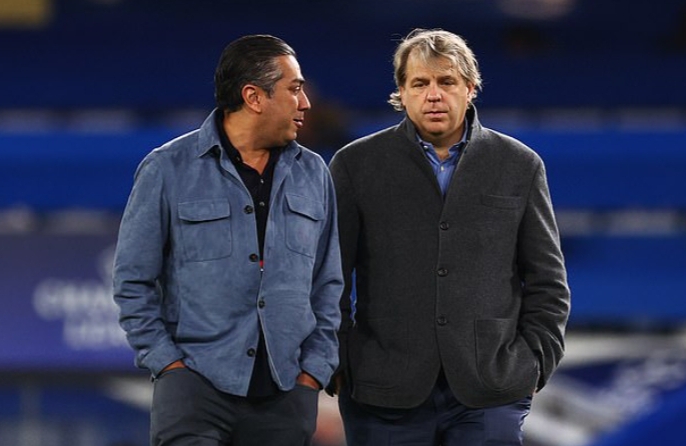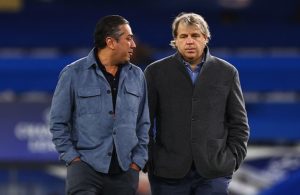 Earlier in his reign, Todd Boehly mistakenly said Salah and De Bruyne were products of Chelsea academy.
Also, he took over the role of an interim sport director overseeing Chelsea transfer decisions before stepping down.
Overseeing the Blues' transfer decisions, Todd Boehly raided the transfer market unhinged bringing a starked enormity of talents that his manager was unable to blend.
He left the squad overbloated with his transfer spending not yielding result so far.
Despite a £600m transfer splurge, Chelsea are battling in the bottom half of the league with 39 points from 31 and have been eliminated from Champions League.