Football
Al-Nassr Reacts As Cristiano Ronaldo Face Deportation For 'Crotch-grabbing Video'!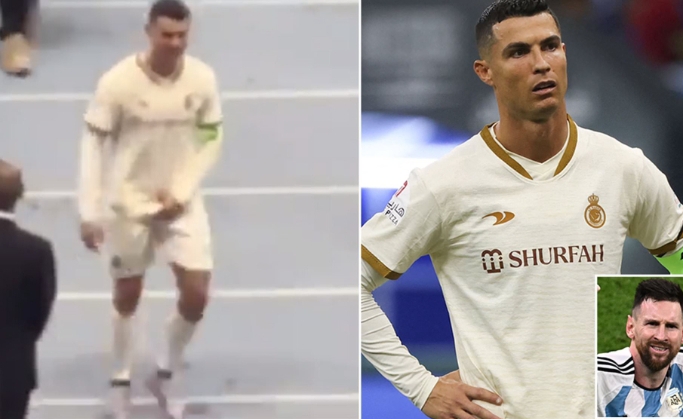 Al-Nassr have reacted to Ronaldo's 'crotch grab' video as the beleaguered star faces deportation based on Saudi laws, MySportDab reports.
Cristiano Ronaldo sparked reactions when he grabbed his crotch in response to teething chants by hostile fans in Al-Nassr Vs Al-Al-Hilal match.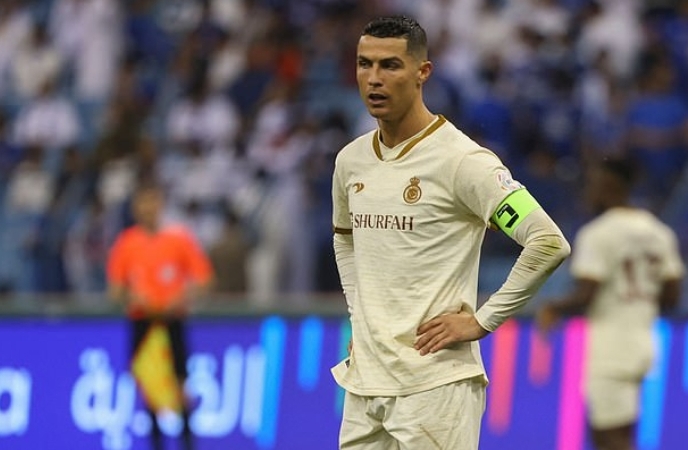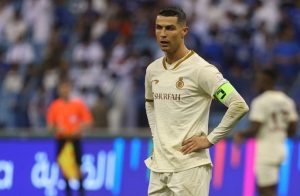 In a viral footage, he was seen grabbing his crotch to mock the fans who were yelling "Messi! Messi!!" as he left the pitch frustrated after the Al-Nassr clash.
The Portuguese star seemed to looked at the direction of the fans as he grabbed his crotch in detest of the fans chanting his rival Lionel Messi as he walked pass.
Ronaldo's frustrations could be understood after Al-Nassr lost the game to arch rivals Al-Hilal.
A double from Nigeria international Odion Ighalo condemned Al-Nassr to a defeat soiling their chances of catching up with Saudi Pro League leaders Al-Ittihad.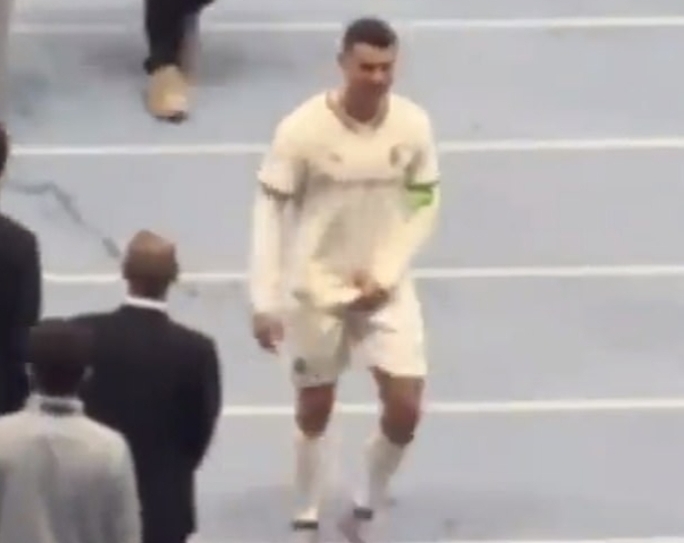 Cristiano Ronaldo was angry after the loss and stormed off the pitch before the incident took place.
Now, according to Saudi laws, Cristiano Ronaldo will face deportation following the incident which is deemed a breach of public order.
A Saudi Lawyer, Nouf Bin Ahmed has already taken up the case and is making plans to file a complaint against Ronaldo for his "crime of public indecency."
According to Nouf Bin Ahmed on his Twitter handle, Ronaldo's crotch-grabbing video is "a crime of public dishonor and is punishable with deportation since he is a foreigner."
Renowned journalists in Saudi Arabia have fumed over Cristiano Ronaldo's gesture with some calling for his £173m contract at Al-Nassr to be terminated.
🔴🔴🔴 .. إن لم يصدر قرار عاجل يبعد هذا المتغطرس ويحمي ابناءنا من هذه القذارة فعلى الدنيا .. السلام ..!!

#الهلال_النصر pic.twitter.com/PZVrkP1wnk

— خالد بن عبدالله (@khalidalsahli6) April 18, 2023
Following the array of reactions to the incident on Saudi Arabia media, Al-Nassr have been forced to break their silence to the video.
The club took to the defense of Cristiano Ronaldo saying the Portuguese grabbed his crotch because he received a blow to his genitals (source; Marca)
It is still unclear whether Saudi Prosecutors will mete out the requisite punishment for Cristiano Ronaldo after investigations when the complaint is filed.
A deportation verdict could see Cristiano Ronaldo's spell with Al-Nassr come to an abrupt end.