Football
Man United In 'TROUBLE' As English FA Slam CHARGES!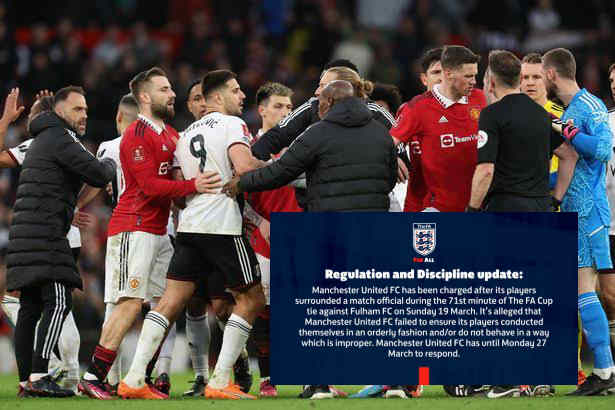 Manchester United have landed themselves in some trouble with the English FA, MySportDab reports.
During the FA Cup clash between Manchester United and Fulham, there was a lot of drama which happened.
The London side were on the receiving end of everything that happened on the pitch which added to them losing after 90 minutes.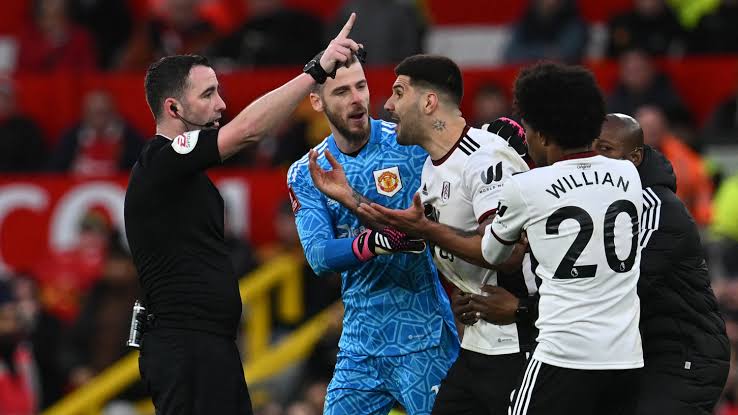 During the 71st minutes of the game there was a frenzy which saw the whole of Manchester United players surrounding the referee.
Fulham had two players sent off in that match which they crashed out of the competition losing 3-1.
Meanwhile the FA have now come out with an official statement which the Old Trafford club need to respond in due time.
According to reports reaching us from the FA Spokesperson, he confirmed the latest development.
Here Is What Was Said:
"Manchester United are charged after the players circled the referee in the 71st minute during the FA Cup tie against Fulham. The club has until March 27 to respond.
Manchester United could be facing a lot from the FA whom they have already pissed off a lot this season.
Casemiro red card case is still fresh adding to the Fulham game which could see the FA go full on punishment.
Manchester United have seen their players get into a lot of troubles this season despite their good form.
The likes of Bruno Fernandes and Casemiro have seen the other sides of referee in recent games.
There has been mostly complain on Bruno Fernandes who they claim to always be an issue to officials when a game is not working out for his side.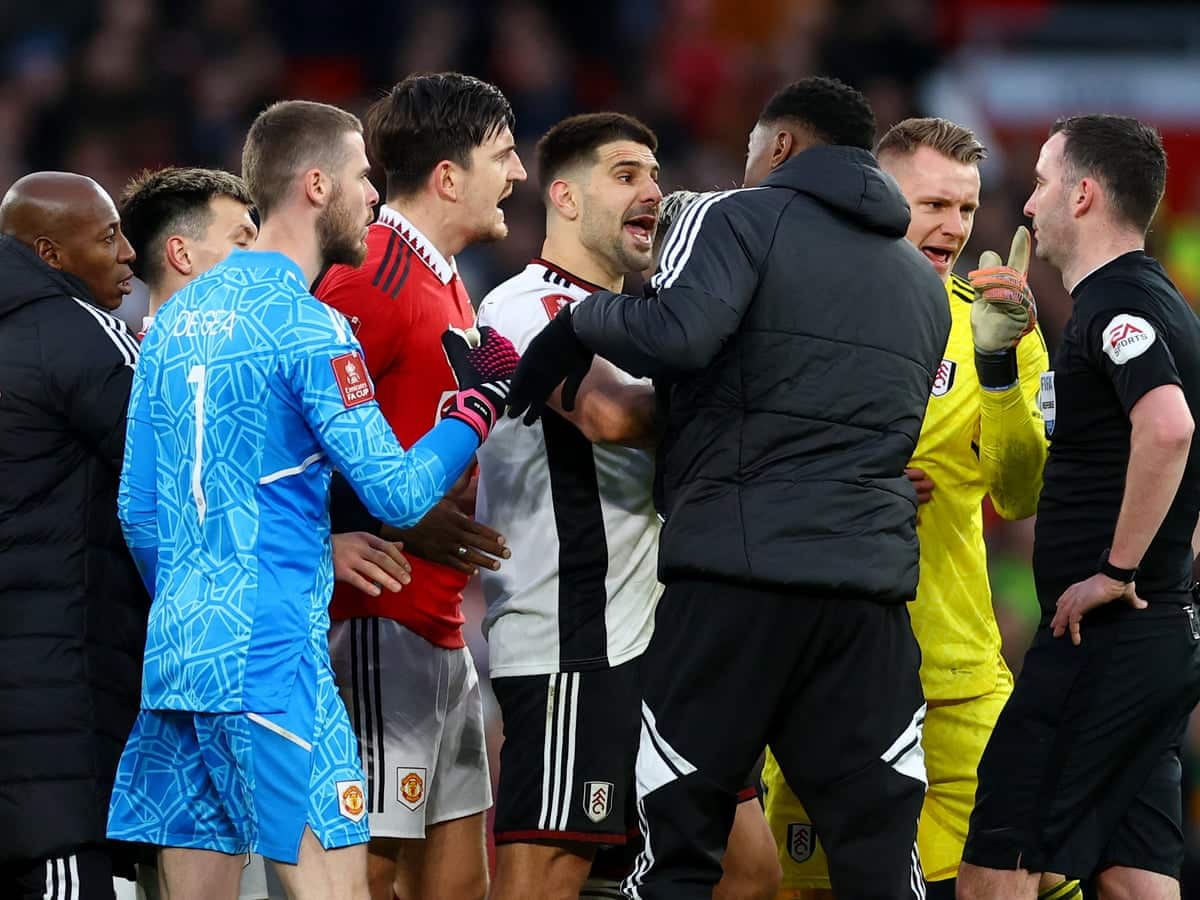 Meanwhile the case of Casemiro is two red cards already this season which has seen him face ban which still stand till this moment.
The latest from the FA have seen them send a notice to the club concerning their players behavior on the pitch against Fulham.