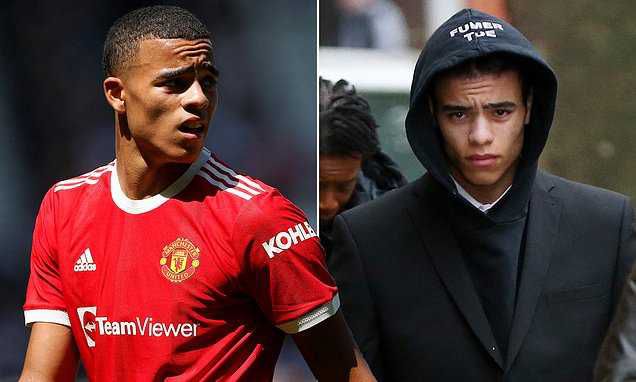 Manchester United have now started their own investigation to decide Mason Greenwood's Future at the club, MySportDab reports. 
On Thursday, the attempted rape and assault charges against the England striker were dropped.
In January 2022, Greenwood was arrested by police after some videos and images of his girlfriend went viral online.
However, in a shocking statement yesterday, the Crown Prosecution Service announced the subsequent charges had been dropped.
Now Old Trafford officials have a difficult decision to make as they look to win trophies in all four competitions this season.
A few hours after the news, United released a short statement saying: 'Manchester United is aware of the decision of the Crown Prosecution Service about Mason Greenwood's charges being dropped.
'The club will now begin considering its next steps. We will not make any further comment for now.'
The investigation by United will give them time and a decision on Greenwood will be announced but he can't resume training for now.
Since Greenwood is no longer facing charges, there is nothing legal stopping him from returning to the Manchester United Squad.
A Premier League rules state that players classed as an Under 21 don't need to be registered in the 25-man squad.
Should they decide he will continue at the club, it will take Greenwood some time to be mentally and physically fit to play.
However, some reports claim that United could pay out Greenwood's contract and release him.
During the scandal, Nike terminated their partnership with Greenwood and are unlikely to sign the player again.
The potential of a bad fan reaction to Greenwood playing in the UK is also another factor to be considered.
More to follow….