Golf
Best Golf Clubs For Beginners 2023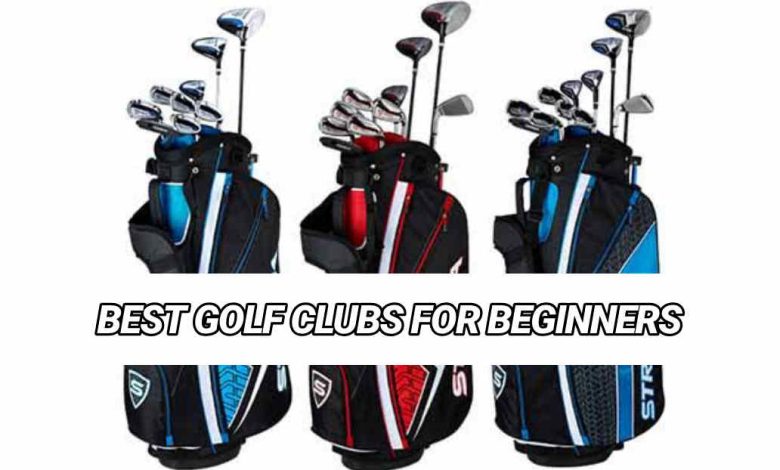 The best golf clubs for beginners come in different kinds and designs, which help to play Golf much more effortlessly for newbies.
There is a lot of variety that differs in price and the materials its manufacturers make of them.
For beginners trying to learn the ropes of golfing, they are specific kinds of golf clubs that are more suitable for their usage.
Best Golf Clubs For Beginners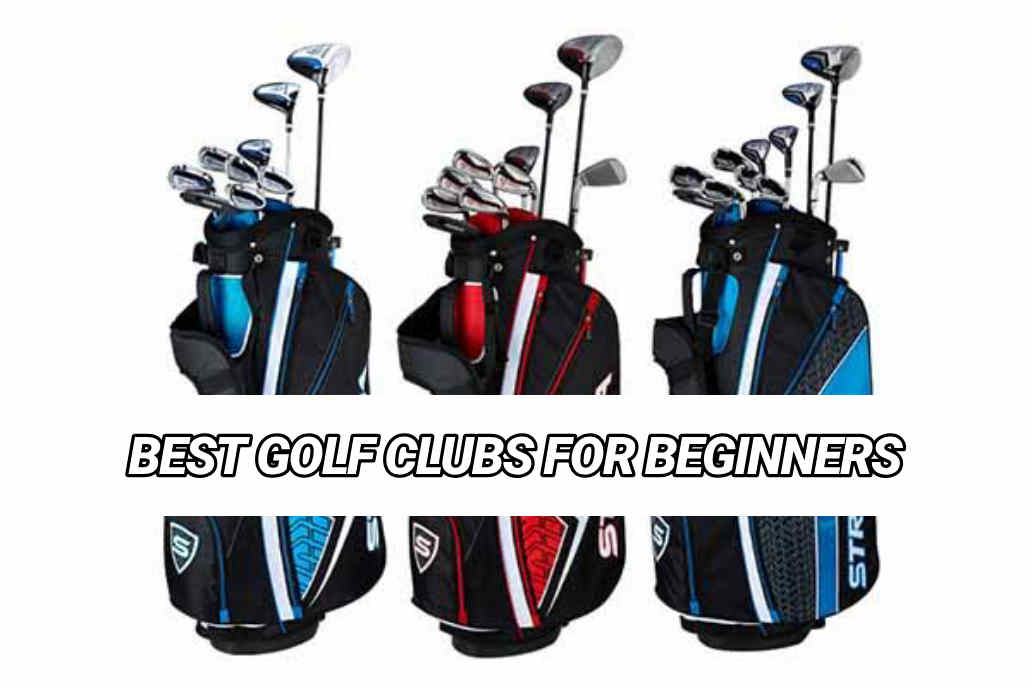 Many best golf clubs for beginners can be easily bought at a much more suitable price in the market.
So many can be listed, which is affordable as most newbies will only be looking to spend a little but will also need something good.
Here are the five lists of the best and most affordable best golf clubs for beginners, which are suitable and easy to use.
5: Precise M5 Men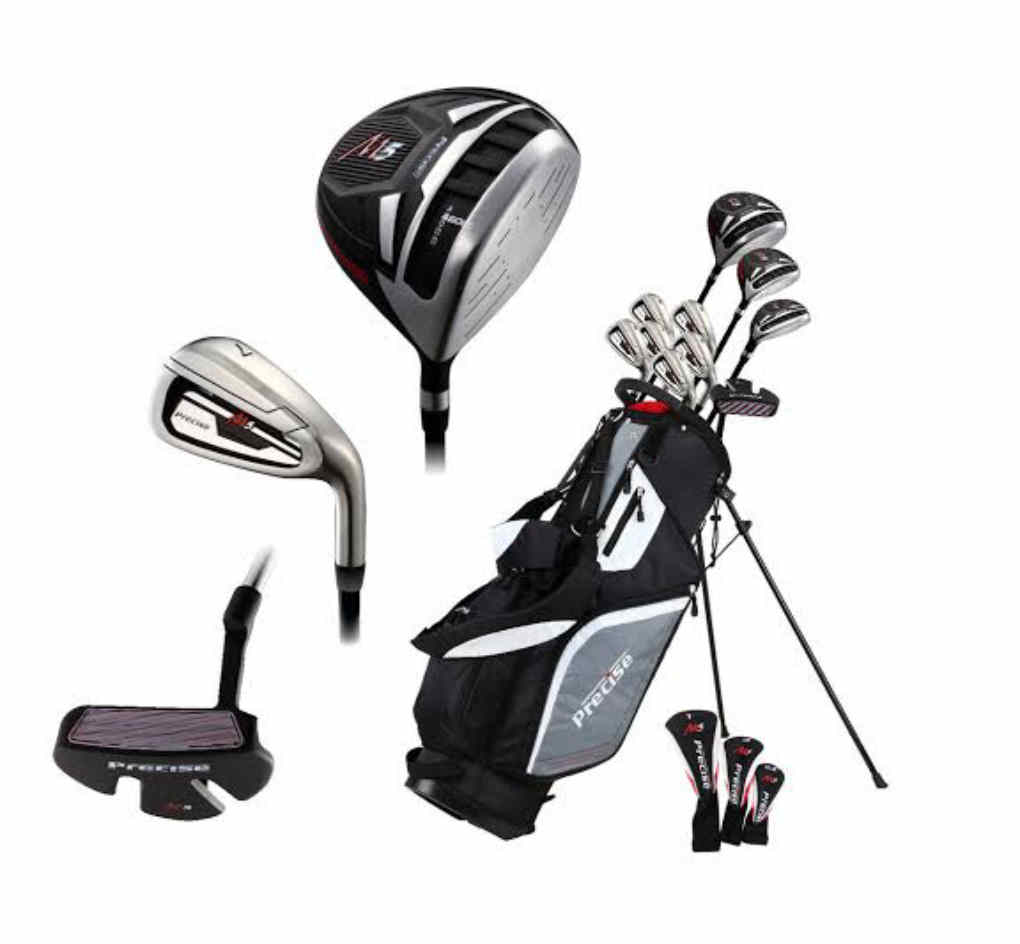 The most recent set of Precise Golf's beginner golf clubs is the M5 set. Thanks to these clubs' solid forgiveness and dependable base, golfers can enjoy the game.
It includes a stand bag, three headcovers, one for each of the three types of wood, a 5-hybrid, a mallet putter, a set of 5- to 9-irons, a driver, and a 3-wood.
READ MORE – Best Waterproof Golf Trousers 2023
As a result, your mishits will result in a more straight golf shot because the club face won't twist as much.
We recommend something other than the 3-wood to beginners because of its lower loft.
Off tees, the 3-wood performs best at 15 degrees. However, given that the low loft makes it extremely difficult to launch the golf ball, we believe their 3-wood will be less helpful for most novices on the fairway.
The 5-hybrid, which has a loft of 21 degrees, is an excellent hybrid for playing on the fairway and helping you go further.
This set maintains additional irons than the golf sets on this inventory. It's an exceptional method for novices to get going with longer irons because there's an extra 5-iron.
The absence of a sand wedge is the prior weakness of this pack. This set may not be suitable for beginners who are very concerned with their short game because you will need help getting out of bunkers and will need to use a pitching wedge for all of your chipping and pitching.
4: Callaway Women's Strata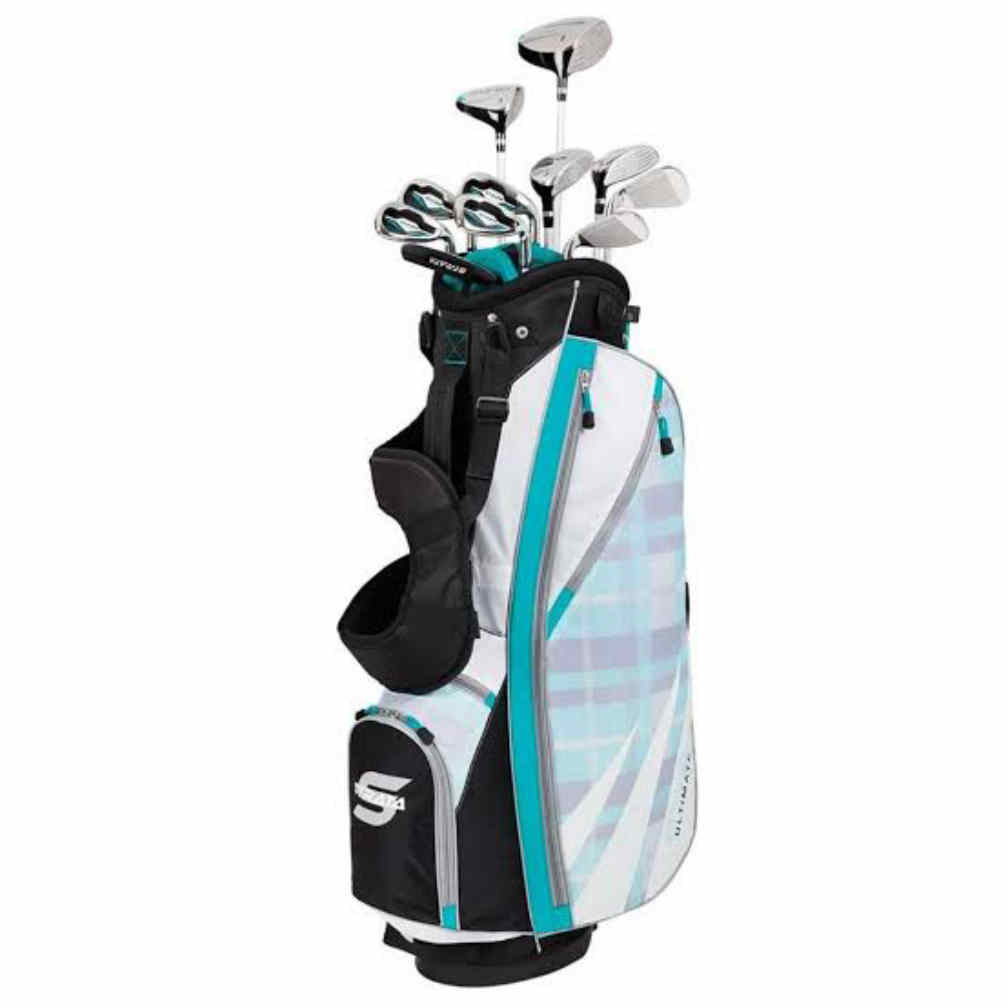 With their Strata series, Callaway also ensured that female beginners could benefit from a high-quality set of golf clubs.
If you're considering buying this set, get the 11-piece and 14-piece structure. The 11-piece and 14-piece sets come with a sand wedge, precisely the same as the men's Strata.
You won't have to worry about your clubs being too stiff because the shafts are all Lady's flex.
3: WILSON Profile Men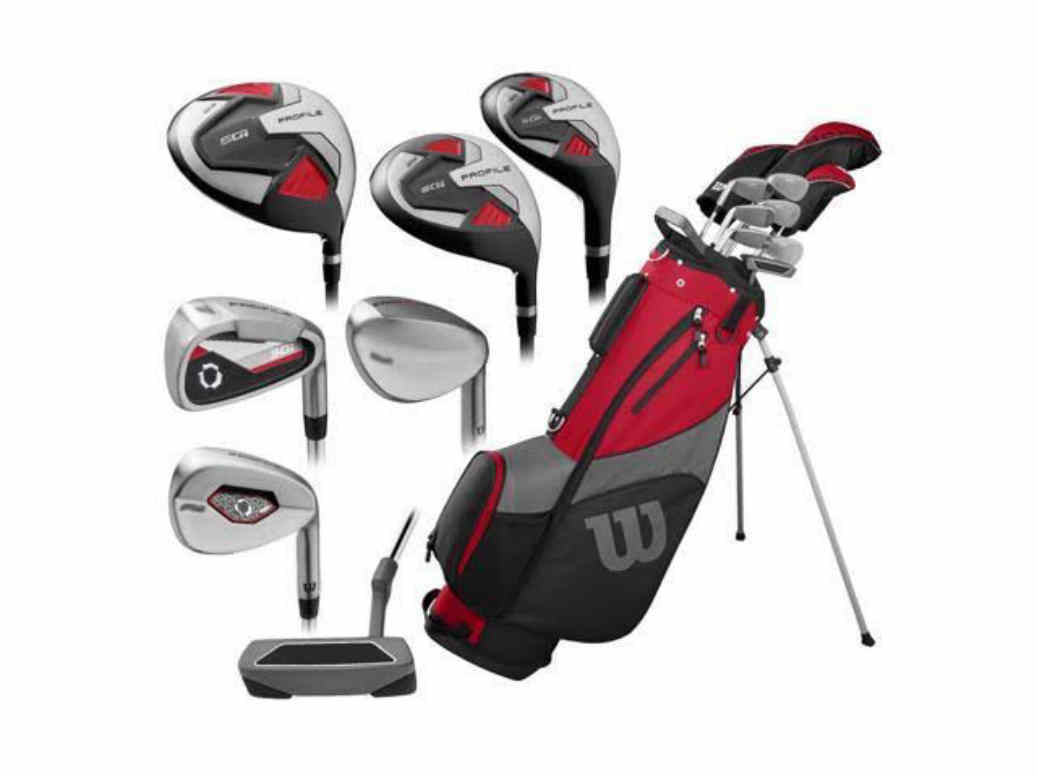 The Wilson Profile set includes three headcovers, a stand bag, and ten golf clubs.
Using their hybrid, you can learn much about why combinations are so good at replacing longer irons in your future golf sets. Additionally, its 5-wood with a high loft will be an absolute powerhouse on the tees.
The wedges and irons in the set are standard. Particularly the PW, SW, and 6- to 9-irons. It is just enough for beginners to learn about the mid-to short-range game.
However, the driver is a 460cc driver with a 10.5-degree angle. Despite our admiration for this set, a 10.5 driver is unsuitable for beginners due to its low loft, which makes it suitable for high handicappers but unforgiving for complete novices.
The fact that the putter is more like a blade putter than a mallet putter is another thing to think about if getting it.
As a result, this set might be suitable for you if you want a putter that doesn't use a mallet but still has forgiveness on the greens.
2: TaylorMade RBZ Speedlite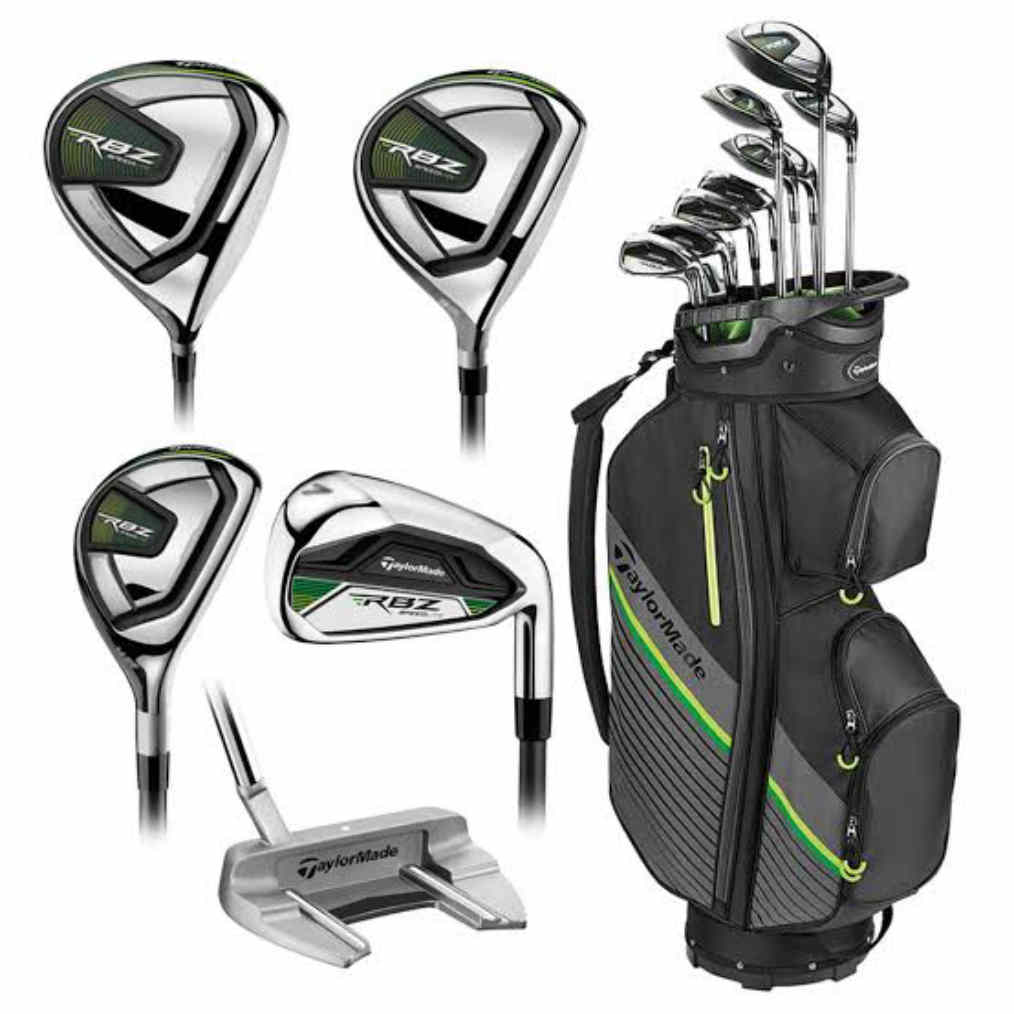 The most well-known golf brand today is TaylorMade.
TaylorMade decided to release its line of golf clubs designed specifically for beginners in response to the rising number of people starting in the sport.
A mallet putter, 460cc driver, 3- and 5-woods, 4- and 5-hybrids, 6- to 9-irons, PW, SW, and a hybrid are included in this set.
These clubs are great places to start, and the clubs themselves are entirely forgiving.
However, just because it is a beginner set does not mean it lacks some of TaylorMade's technology.
It has TaylorMade's renowned Speed Pocket technology, which, like the driver, lets golfers swing the club more quickly.
1: Callaway Golf Men's Strata 14-Piece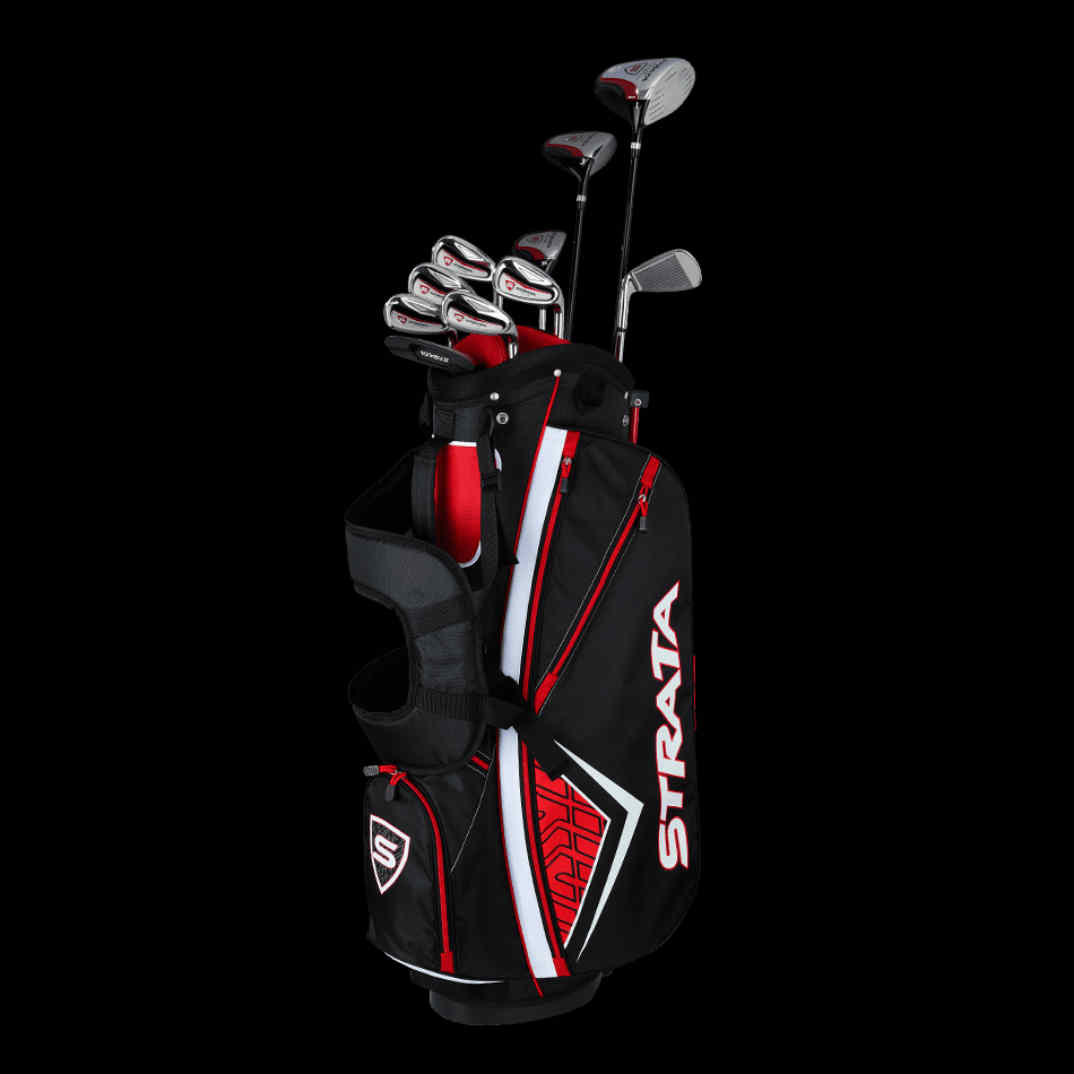 The Strata golf set from Callaway is, without a doubt, the most popular set for beginners.
It gives you access to a wide range of forgiving clubs, allowing you to practice effectively with all the clubs you need to get started.
There are three sets of the Callaway Strata: a 12-piece set, a 14-piece set, or a 16-piece set.
As a result, it's essential to start with the right set that includes the right kinds of clubs.
We suggest the 14-piece set because it will give you the most important clubs for practice and save you money over groups with clubs you won't use as a beginner.
The 16-piece, on the other hand, only comes with a headcover and an additional 4-hybrid, which isn't worth the extra money.
We recommend purchasing the 14-piece set first to save money later on for a new group that includes all 14 golf clubs.