Football
WOW! Roma Fan Propose To Girlfriend In Front Of Jose Mourinho! (VIDEO)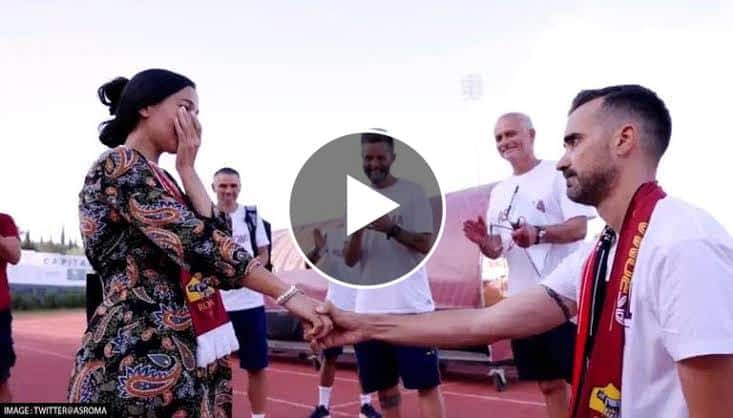 A video of a Roma fan proposing to his girlfriend in front of Jose Mourinho has sparked reactions among football lovers across the globe, MySportDab reports.
The fan could be seen trying to put himself together with his girlfriend in front of Mourinho to shoot his shot.
After a hearty handshake, the duo took a shot with Jose Mourinho in the Roma Stadium before proceeding to the proposal.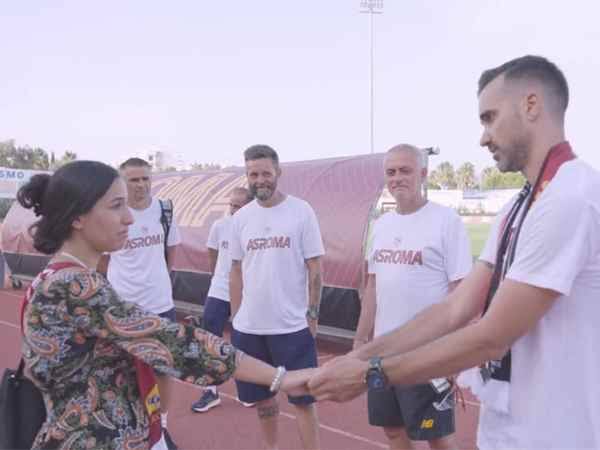 The lady, caught unawares by the action, was surprised at the entire scene.
READ ALSO: OFFICIAL! Paulo Dybala Joins AS Roma On Free Transfer! (Details)
The fan went straight to his plan, holding her hands to formally propose to the lady as Mourinho and others kept watching.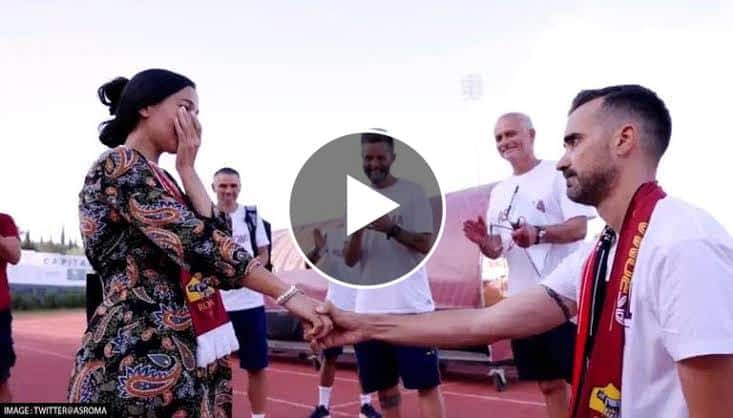 It was a beautiful scene at the stadium with Jose Mourinho beaming smiles of satisfaction as the fan proposed.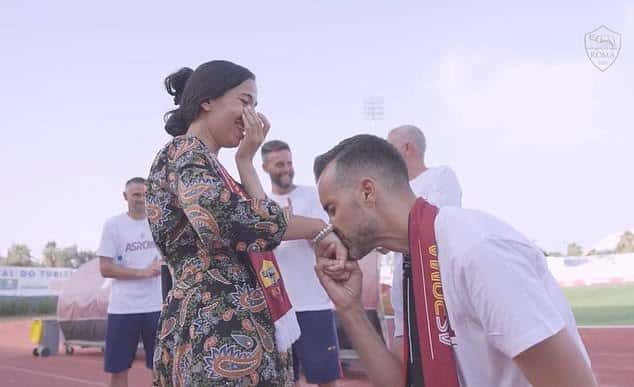 The climax of the incident was when the fan went on his knees and kissed his girlfriend's fingers during the proposal.
Mourinho could not hold his joy again as he and others started clapping for the fan and his friend, who was now caught in a deep and affectionate embrace.
Meanwhile, sections have continued to trail the incidence, with many football lovers wading into the incident with their opinions.
A football fan with the Twitter handle @_jamesH said that the scenario was one of the most awkward and embarrassing scenes he had ever witnessed.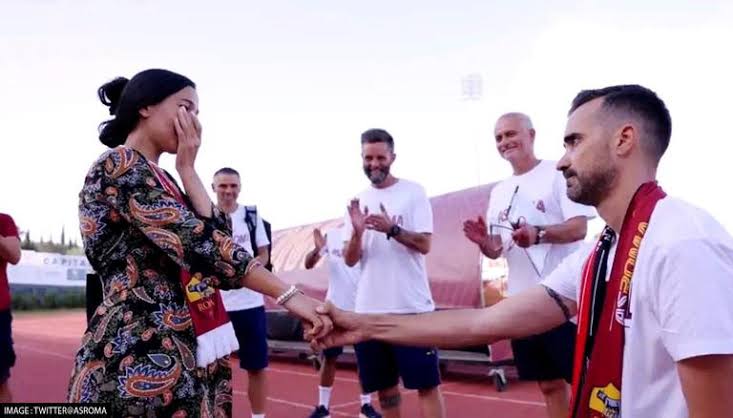 Another fan, @Tsfhnmd, made a somewhat sarcastic comment about the incident, saying the guy was just overconfident and happy proposing to the lady in front of Mourinho.
@Waynee_B added with a quoted text, "I hope this is not another crazy fan trying to give me his; I keep telling them I'm happily married."
Watch Video Below
Meeting Jose Mourinho really gave this fan the courage to go for it all! 💍
#ASRoma pic.twitter.com/73AsVYqTcQ

— AS Roma English (@ASRomaEN) July 22, 2022