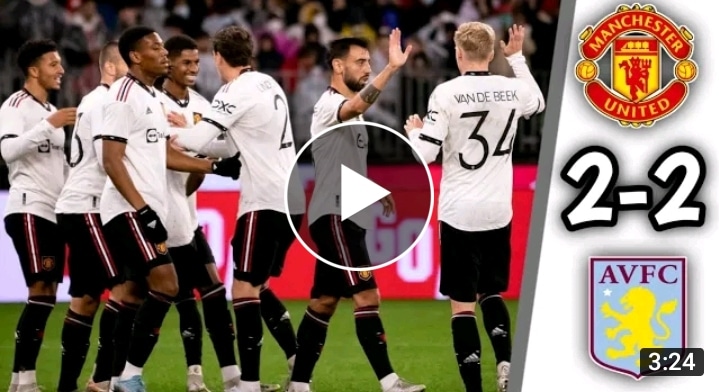 Man United has been held to a 2-2 draw by Aston Villa in their fourth preseason match, MySportDab reports.
First Half
The first began with Man United mounting intense pressure on Aston Villa, creating a series of chances.
The Red Devils took the game into their opponents' box with clear opportunities to score.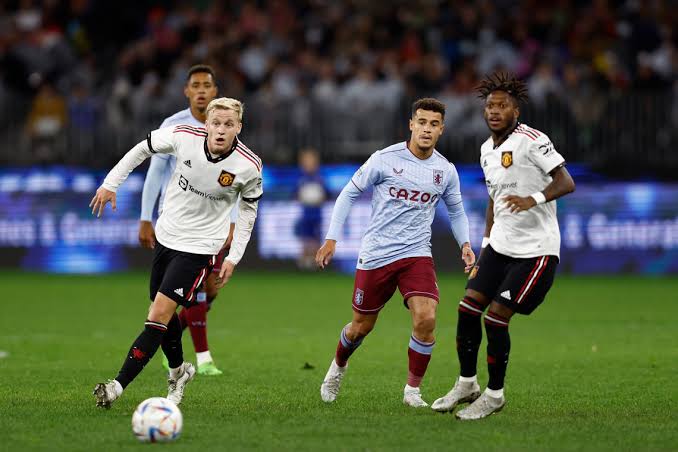 Aston Villa continued to be on their toes, trying to ward off a rampaging and forceful United attack.
READ ALSO: Man United Plans Memphis Depay REUNION Amidst Ronaldo Dilemma! (Details)
Meanwhile, Man United continued to dominate possession with some attempts on target.
The goal deadlock was broken in the 25th minute as Jodan Sancho fired into the net, giving Man United a 1-0 lead.
The Red Devils continued to mount pressure on their opponents, which resumed with an own goal in the 42nd minute scored by Cash.
The Red Devils went into the break with a first-half 2-0 lead
Second Half
The second half began with Aston Villa trying to mount pressure and secure a goal.
They improved more with their attack, using counters to threaten Man United's defence.
Ten Hag's side remains dominant in most of the second half as they continue to dominate possession.
Aston Villa continued to push for a goal with a slight opportunity of possession.
Their efforts paid off in the 49th minute as Bailey struck to give the side hope of a come-back.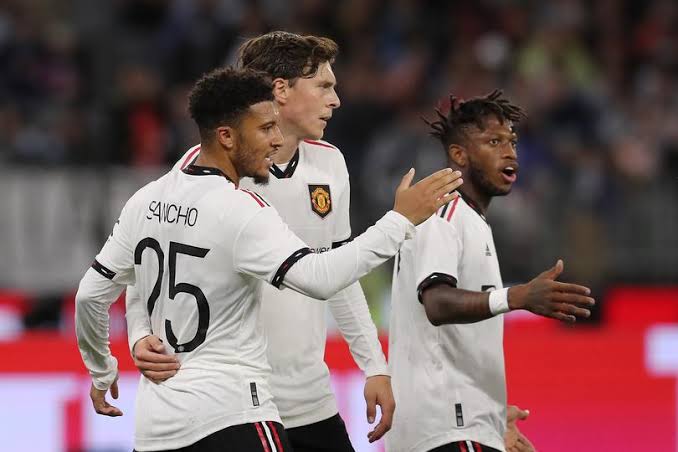 The game began to more momentum with United trying to force for the third goal, all to no avail.
Aston Villa captured a last-minute opportunity to pull a dramatic equaliser in the 93rd minute, courtesy of another goal from Bailey.
The match ended in a 2-2 draw with Man United held by Aston Villa after three successive preseason wins.
Video Highlights