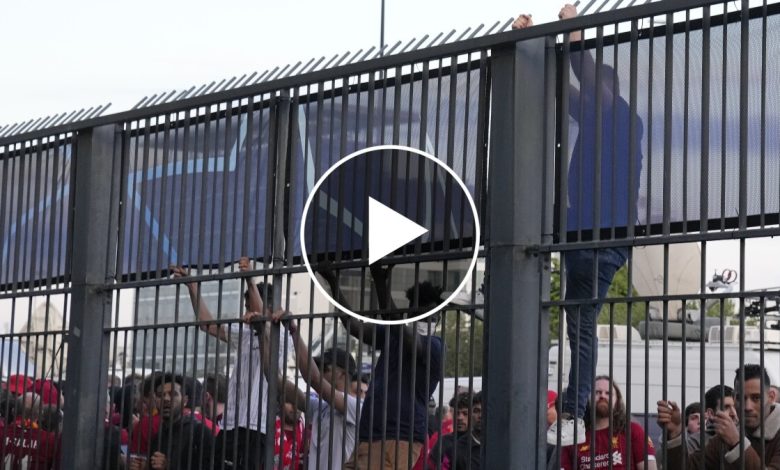 Liverpool has called for an investigation into what they referred to as "unacceptable issues"faced by their fans during the Champions League final in France, MySportDab reports.
In a video that has gone viral, fans were spotted trying to climb and beat the security barriers. The fiasco resulted in the delay of March.
The UEFA Champions League final was delayed by 30 minutes due to the fracas involving the fans who were being up to enter the stadium.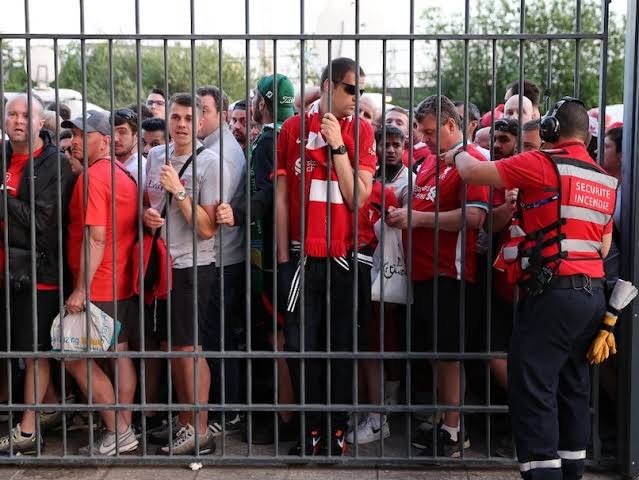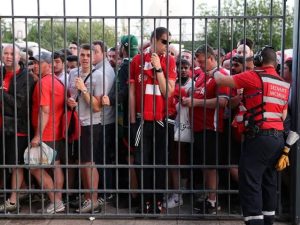 A statement by Liverpool states that investigation must be conducted to ascertain the cause of the "unacceptable issues" faced by the fans before the kick-off.
READ ALSO: FT: Liverpool 0-1 Real Madrid, Los Blancos Win 2021-22 Champions League (VIDEO HIGHLIGHTS)
According to reports, the kick-off had to be delayed for security reasons as the situation got more fragile.
The Police at the Stadium had to use teargas to disperse the rampaging fans eager to beat the police cordon and get into the stadium.
A tweet by the UK sports minister reads:
" The scenes at the Stade De France were very upsetting and called for concern, and we will find what happened by working with appropriate authorities."
Andy Robertson, a Liverpool defender, admitted that there was no proper organisation before the match, making everything went into shambles.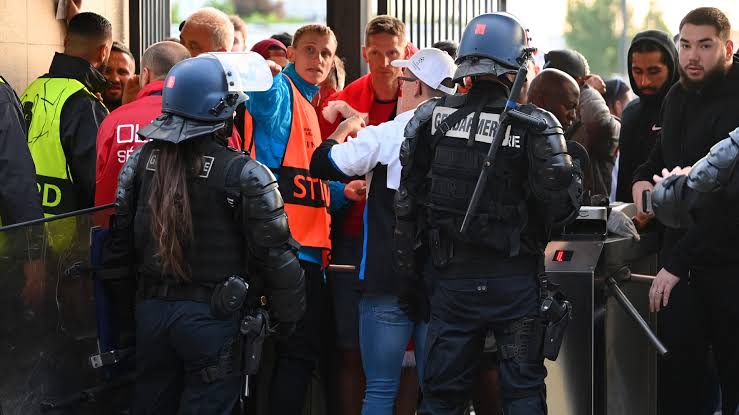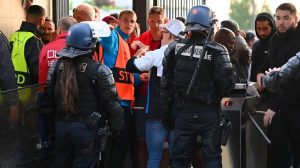 A report by the police from the Merseyside also admitted the shambolic outcome of the day. They said it was one of the worst match days they have encountered.
They also pledge to investigate what transpired as they hope to gather more evidence from the fans.
Liverpool has expressed their disappointment with the horrendous scene that greeted the fans before the match.
The Anfield club have pledged their determination to unravel the mystery behind what happened as they are already pushing for an investigation.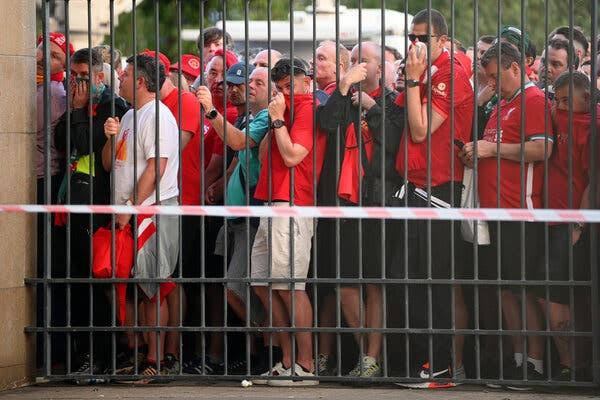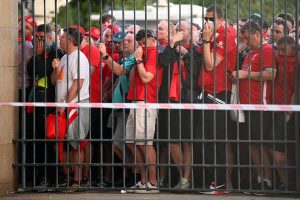 "The breakdown of the security perimeter encountered by the Liverpool fans was an embarrassment. As the greatest European football match, such should not have occurred. Due to the unacceptable issues, we have requested an investigation officially into the cause."
In a video that has gone viral, some Liverpool fans were spotted trying to beat the barrier and force their way into the stadium.
Watch Video Below
Small number of fans running through gates at Stade de France, security unable to stop them, lots of fans still to be allowed in #ChampionsLeague #liverpool #realmadrid pic.twitter.com/Do1cwPYlig

— John Watson (@JohnWatsonSport) May 28, 2022