Biography
Jordyn Huitema Bio: Alphonso Davies Girlfriend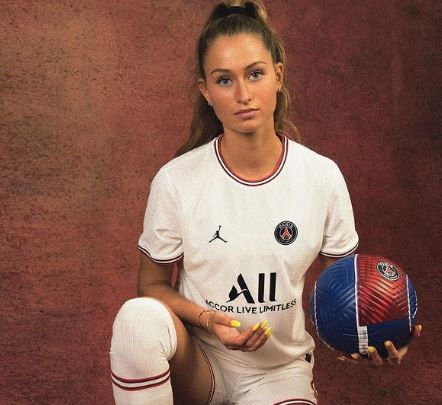 Jordyn Huitema is a football player for Paris Saint-Germain and the former girlfriend of Alphonso Davies.
However, they are no longer dating; the couple broke up in April 2022.
Jordyn has amassed a significant following thanks to the remarkable skills she demonstrates on the field of play and her upbeat personality away from the field.
She came from an athletic family and followed her ambition to become a prominent figure in the world of football.
On the other hand, she has had to make several important concessions.
The couple had a really special and unusual love story in which both of the protagonists are well-known and successful professional football players.
We will not spend any time discussing his professional life today; rather, we will concentrate more on his relationships.
Jordyn Huitema Biography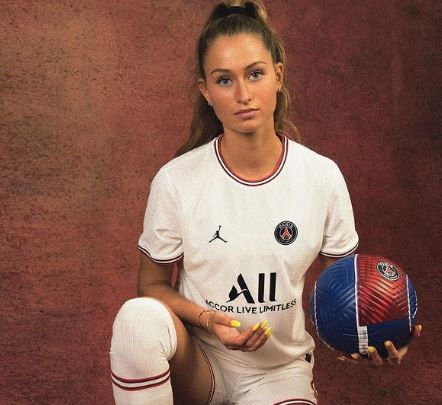 She was born on May 8, 2001. Her entire family is quite active in sports, so it's no surprise that she comes from such a sporting background.
Her father, Roger, played soccer, rugby, and football when he was younger, while her mother, Julie, was a professional swimmer for many years.
The parents performed a wonderful job together in bringing up their children. In addition to this, they educated  them on proper morality and values.
Jordyn Huitema has two brothers, and they are both athletes in various sports.
Her older brother, Brody Huitema, participated in the Vancouver Whitecaps Residency program while playing for Duke University.
Her other brother, Trent Huitema, played for the Humboldt Broncos during his career as an ice hockey player.
Jordyn graduated from Rosedale Middle School and has received all of her high school education there.
Even if he wasn't one of the top students, she was undoubtedly one of the most ambitious.
Since she spent most of her childhood playing football, she could not devote sufficient time to her academic pursuits.
Following her graduation from high school, she decided to enroll in college.
PSG, however, was so impressed with her abilities during the trial session that they immediately gave her a professional contract at that time.
At first, she declined the offer since she insisted on completing her education first.
However, she reconsidered her choice exactly one year later, in 2019, and instead of enrolling in college, she decided to become one of the Parisians.
Professional Career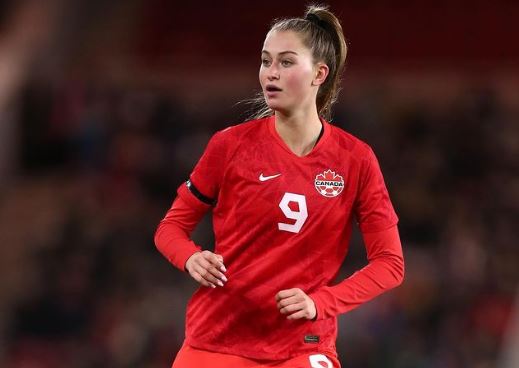 Jordyn Huitema started her football career as a player at a young age. Chilliwack FC was her hometown team, and she played for them even when she was in high school.
In addition to that, she had notable stints with clubs such as Surrey United and the Vancouver Whitecaps.
She went for a trial with PSG at some point in 2018 after having an initial success that led to other opportunities.
On July 23 of that same year, the Parisian presented the Canadian superstar with a contract for a professional position. In 2019, she finally accepted the offer, even though she had initially declined it.
She worked her way up the club's ranks and eventually established herself as one of the most important players for her team.
READ MORE: Drick Parrish Biography
Additionally, she has built a reputation for herself on the national team.
The Canadian women's national team will send her to the 2019 FIFA Women's World Cup to compete.
Jordyn Huitema had a successful run with the national team, and she will continue to see success in her professional career in the years to come.
Alphonso Davies Girlfriend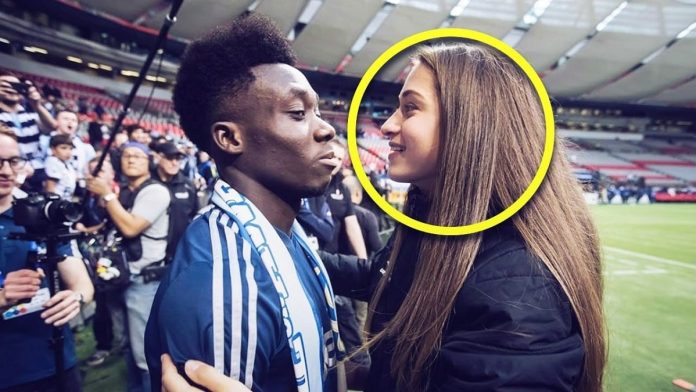 Jordyn Huitema is now the former girlfriend of Bayern Munich defender Alphonso Davies.
The lovely couple started dating back in April of 2017.
The pair had not disclosed how or when they first met yet.
Because we do not have enough knowledge, we do not know whether or not it was love at first sight.
Despite this, they developed a deep affinity throughout the years.
Jordyn resides in Paris, France, while Alphonso resides in Munich, Germany.
Because of this, they are currently having a tough time spending time with one another.
On the other hand, the lockdown ended up beneficial to their relationship. The couple even created a YouTube channel to document their events together.
They haven't committed to the relationship by getting engaged or married.
At this point in their lives, they are still relatively young. They work closely with their respective teams and have well-established specialists in their fields.
As a result, adding a child into the mix would subject them to many challenging circumstances.
We cannot say for definite whether or not they are prepared to make such a significant choice at this juncture in time.
Jordyn Social Media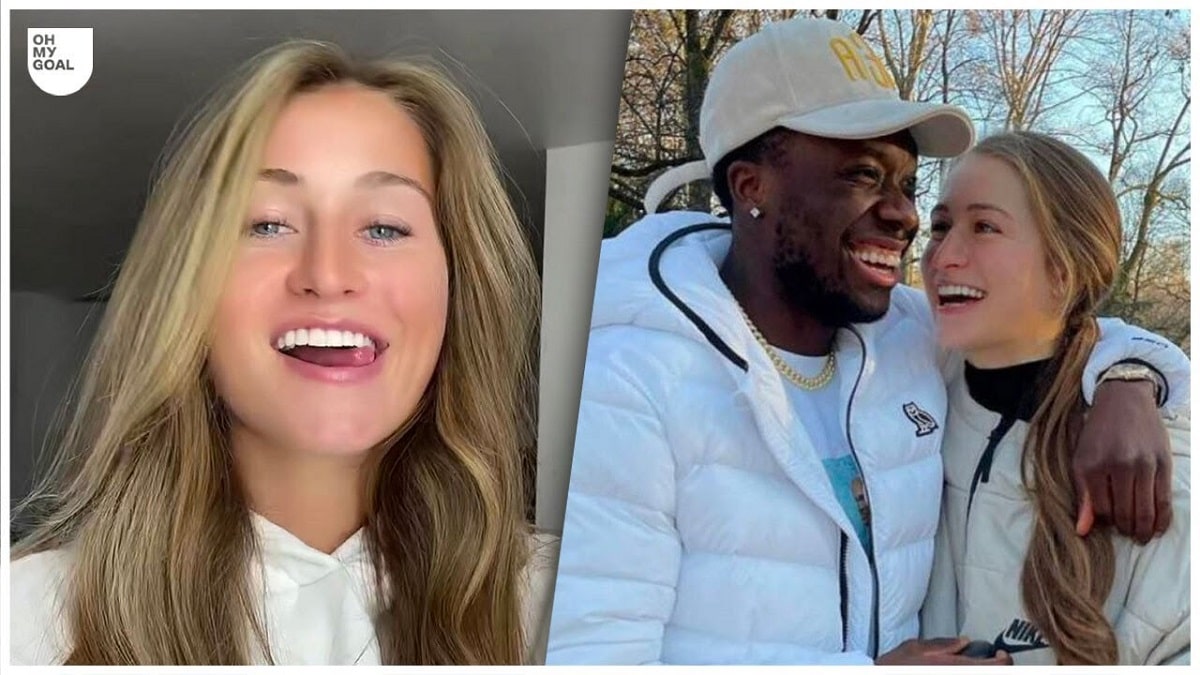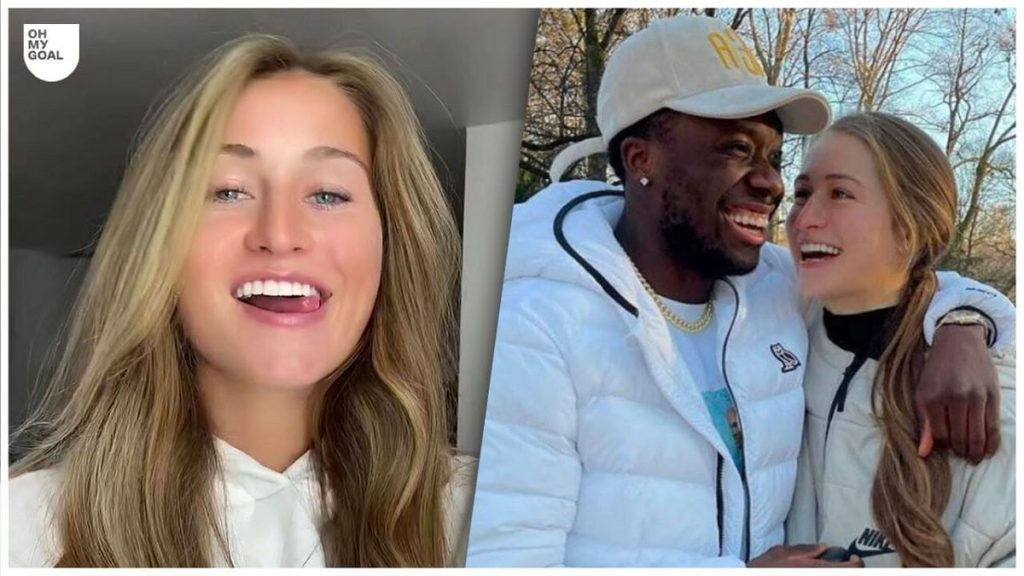 Jordyn Huitema has a significant social media presence on different top platforms.
On Instagram, she has 1.9 million followers, and the number of people following her there is expanding at a breakneck pace.
During the lockdown, she put all of her focus on her content creation adventure, and as a result, she achieved enormous fame on the internet. Additionally, she is active on Twitter.
On the other hand, most of her activities can be seen on Instagram. She frequently publishes adorably cute photos of herself and her lover.
Jordyn Huitema Net Worth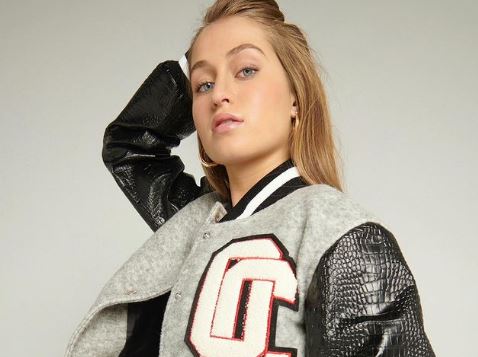 She has a net worth of $500,000. Jordyn Huitema earns well as a footballer for PSG female team.
Since she has developed into a player of world-class caliber in recent years, Paris Saint-Germain gives her yearly salaries ranging from 30,000 to 50,000 euros.
As she reaches the pinnacle of her profession, her net worth is expected to grow further.