Biography
Gianinna Maradona Bio: Diego Maradona Daughter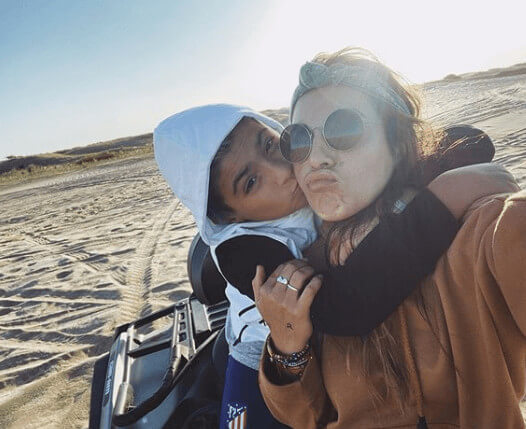 Gianinna Maradona is a well-known Argentinean figure as the daughter of Diego Maradona.
She was born into celebrity and was once married to Manchester City star Sergio Aguero. Aguero's philandering behavior was highlighted as a factor in the couple's 2012 divorce.
Her marriage to Aguero resulted in the birth of a son, Benjamin. 
In 2017, she came under fire when her father accused her and her mother, Claudia Villafane, of defrauding him of millions of dollars and demanded that she be punished for impeding his fraud case against Villafane.
Gianinna is well-known for being media-shy and preferring to remain anonymous.
She has made no public appearances with males since her divorce from Aguero, fueling rumors that she is presently single.
Gianinna Maradona Biography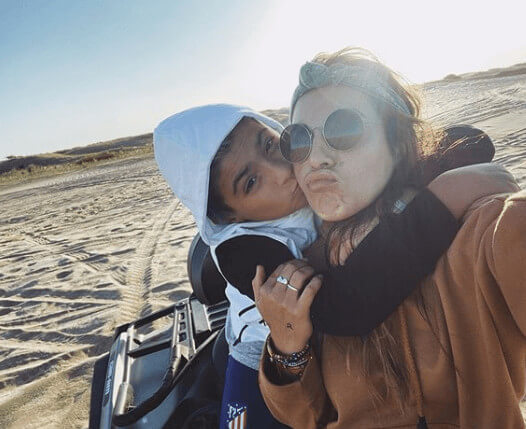 On May 16, 1989, Gianinna Maradona was born in Argentina. She was raised in the spotlight.
Retired Argentine footballer Diego Maradona and his wife Claudia Villafane have two children; she is the youngest of the two.
Dalma Nerea Maradona, her older sister, was born two years before she was.
Diego was a talented attacking midfielder best remembered for wearing the number 10 shirt.
Many sportswriters and football aficionados consider him the greatest player of all time. After moving into the same neighborhood in 1976, Gianinna's parents were introduced.
Eventually, following the birth of their second child, Giannina, they decided to tie the knot and start a family.
Diego and Claudia's marriage was tumultuous for most of their time together because of Diego's drug usage and allegations of his extra-marital relationships.
They finally called their split in 2004, blaming their inability to agree.
According to Dalma, Gianinna's younger sister, the divorce was good since her parents were still friends after the split.

For the time being, there is no reliable information on her occupation. As we scoured her Instagram feed, we discovered that she had a lot of jewelry-related posts.
As far as we know, Giannina is a jewelry and clothing designer. She is also the owner of a small textile company.
Her social media accounts also serve as a platform for promoting the newest jewelry creations that she has come up with. In addition, she is a well-known TV personality who has been on many programs.
Sergio Aguero Wife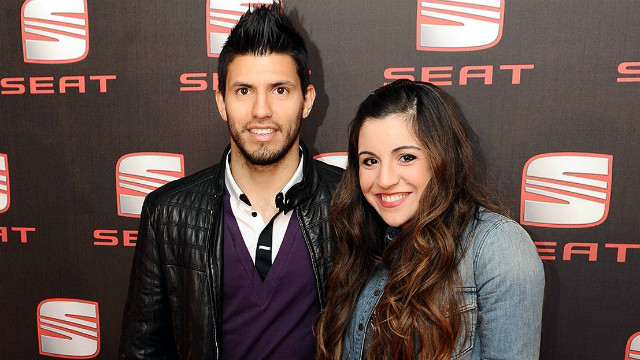 Gianinna Maradona married football player Sergio Aguero in 2008 after a short courtship.
Their nuptials took place in the company of just close relatives and friends. Argentina's national football team and the Premier League club Manchester City are both owned by the Argentinian professional player Gustavo Aguero.
Actually, Diego Maradona, Aguero's father-in-law, formerly had the record for Argentina's youngest-ever first division game participant.
Gianinna and Aguero had their first child, Benjamin, on February 19, 2009, a year after their wedding in Madrid.
Following allegations of Aguero's infidelity, the pair decided to call it quits on their four-year marriage in 2012.
While married to Gianinna, it was rumored that he was having an affair with Argentine music sensation Karina Tejeda.
Sergio and Karina made public appearances together to dispel suspicions about their romance.
Karina dumped him when he was healing from a rib injury he had in a vehicle accident.
When a reporter questioned Gianinna about the accident, she said she had just learned about it through the interviewer and was unaware of it.
Diego Maradona Daughter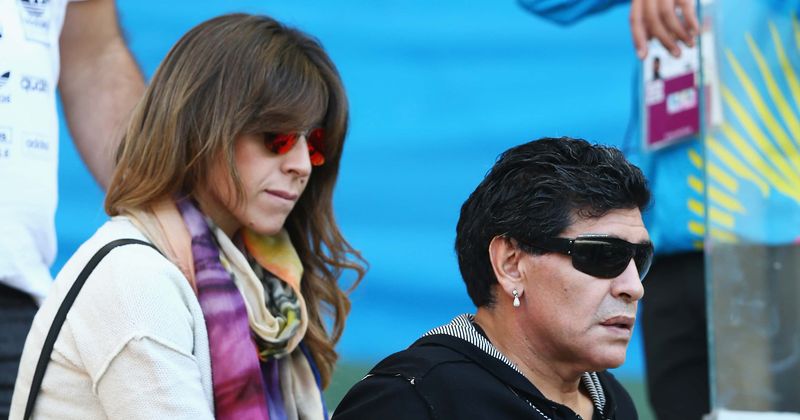 When Gianinna's connection with her father deteriorated in 2015, this was only the beginning of a disastrous personal life.
After their father filed a fraud lawsuit against their mother, she and her sister stayed by her side.
Diego Maradona alleged that his ex-wife and former manager, Claudia Villafane, swindled him out of US$9 million during a live television broadcast for 'Canal America' in 2015.
READ MORE: Erica Stoll Biography
Ex-wife Claudia was referred to as a "thief" by her ex-husband.
According to Diego, Villafane allegedly purchased seven luxury condos in one of Miami's highest residential towers using the stolen money from Diego's bank account.
During the hearings of the fraud lawsuit in 2017, Diego accused his daughter, Gianinna Maradona, of involvement in the embezzlement scheme run by Claudia, who returned to Uruguay shortly after.
It wasn't long before Diego was making news for his controversial remarks about his family when he demanded that Giannina be punished for his part in the crime.
Emotionally, she answered, claiming that she had forgiven her father for far worse actions and would do the same again.
There is still a long-running legal wrangle when it comes to the Maradona family drama.
Gianinna has kept her personal and professional life under wraps for the time being.
'La Noche del 10' (The Night of the No. 10) is titled after Diego Maradona's renowned jersey number.
She made a special appearance on her father's commercially successful weekly TV program.
The biopic on Diego Maradona's life also included Giannina Dinorah as Giannina. In addition, she devotes the majority of her time to her jewelry design company.
Giannina Maradona Net Worth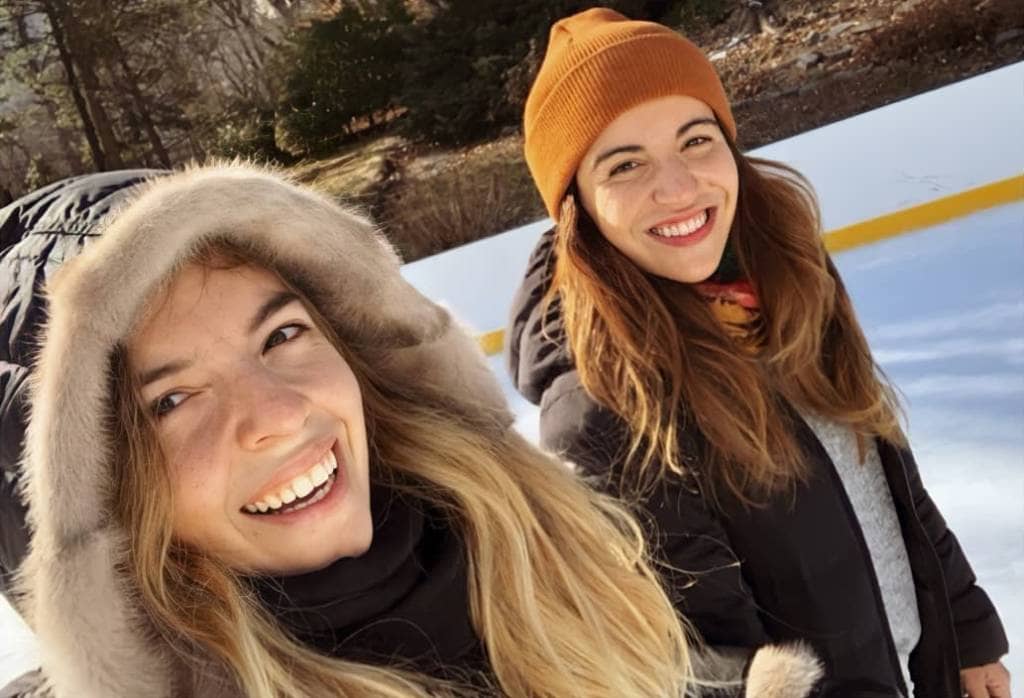 Her net worth is $3 million. Gianinna Maradona does not provide much information about her finances.
However, we can say that she has amassed a sizable fortune over her career.
She and her family are well-off in Tigre, Buenos Aires, Argentina.