Biography
Michael Porter Jr Bio Career Stats Injury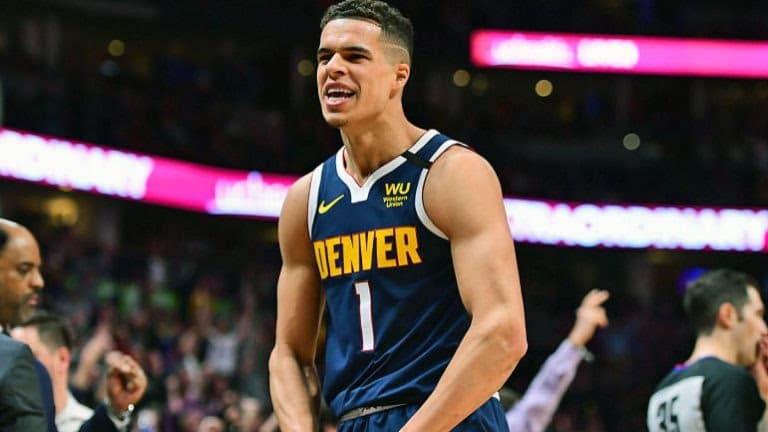 Michael Porter Jr. is a proficient basketball player in the National Basketball Association for the Denver Nuggets (NBA).
He was a member of the Missouri Tigers basketball team in college.
Porter was regarded as one of the best talents in the 2017 recruiting class.
Michael Porter Jr. Biography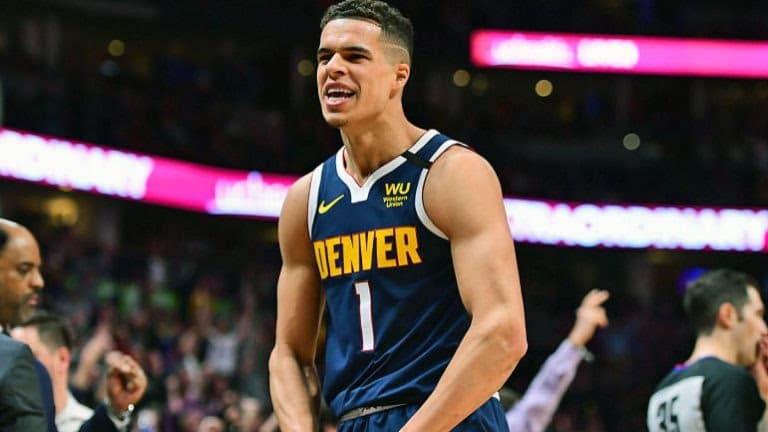 Michael Porter Jr. was born on June 29, 1998, into the family of Michael and Lisa Porter in Columbia, Missouri, United States.
He grew up as a vegetarian, and he is a devout Christian.
Porter stands 2.08m tall.
In 2018, he switched to a raw vegan diet.
Porter has two elder sisters named Bri and Cierra, four younger siblings, and his younger brother Jontay.
Porter dated an actress named, Madison Pettis in 2017.
He was the 14th overall Nuggets selected n the 2018 NBA Draft.
Porter got some achievements from his profession; the first was National high school player of the year in 2017.
He also got McDonald's All-American MVP in 2017, and the Washington Mr Basketball in 2017.
Reports have it that Porter has a Puma sponsorship agreement.
And this was made known in 2018 when he reportedly signed with Puma.
The 23-year-old is currently not in any relationship for now.
Aside from these few facts, the basketball player has kept other things about his private life off social media.
Education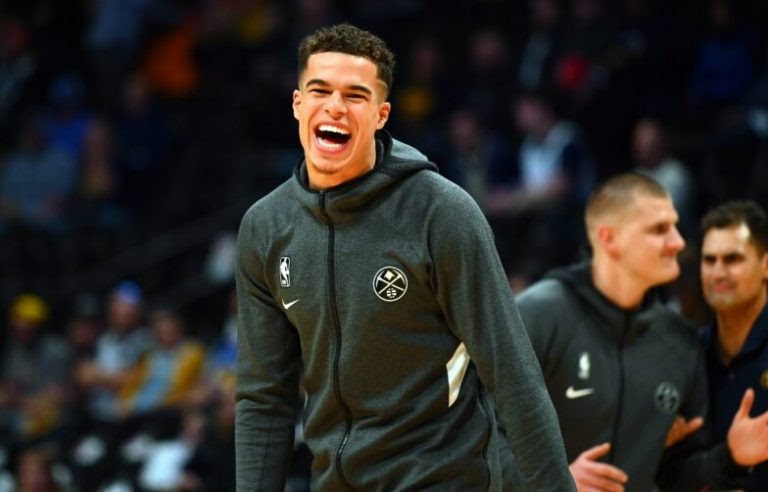 Michael Porter Jr attended Father Tolton Regional Catholic High School in Columbia, Missouri.
He was there until his senior year, when he transferred to Nathan Hale High School in Seattle, Washington.
Read More: Siohvaughn Funches Bio Children Dwayne Wade Ex-wife
Meanwhile, former NBA player Brandon Roy coached Nathan Hale's basketball team.
Porter led Father Tolton to the 2A State Championship during his junior year.
Porter played in the Nike Elite Youth Basketball League (EYBL) in the summer of 2016 for Mokan Elite.
However, while guiding them to the Nike EYBL Peach Jam championship, he was named Co-MVP.
In his senior season, Porter led his high school team to a perfect 29–0 record and the Washington Class 3A State Championship, averaging 36.2 points and 13.6 rebounds.
On a senior night, he scored 52 points and grabbed 23 rebounds in a rout against Seattle Prep.
Rivals.com and ESPN classified Porter as a five-star recruit and one of the top overall recruits in his class.
Porter was awarded MVP of the McDonald's All-American Game on March 29, 2017, after leading the West to a 109–107 victory over the East team.
Porter also competed in the 2017 Nike Hoop Summit and helped Team USA seal the win over the World Select Team.
Porter Career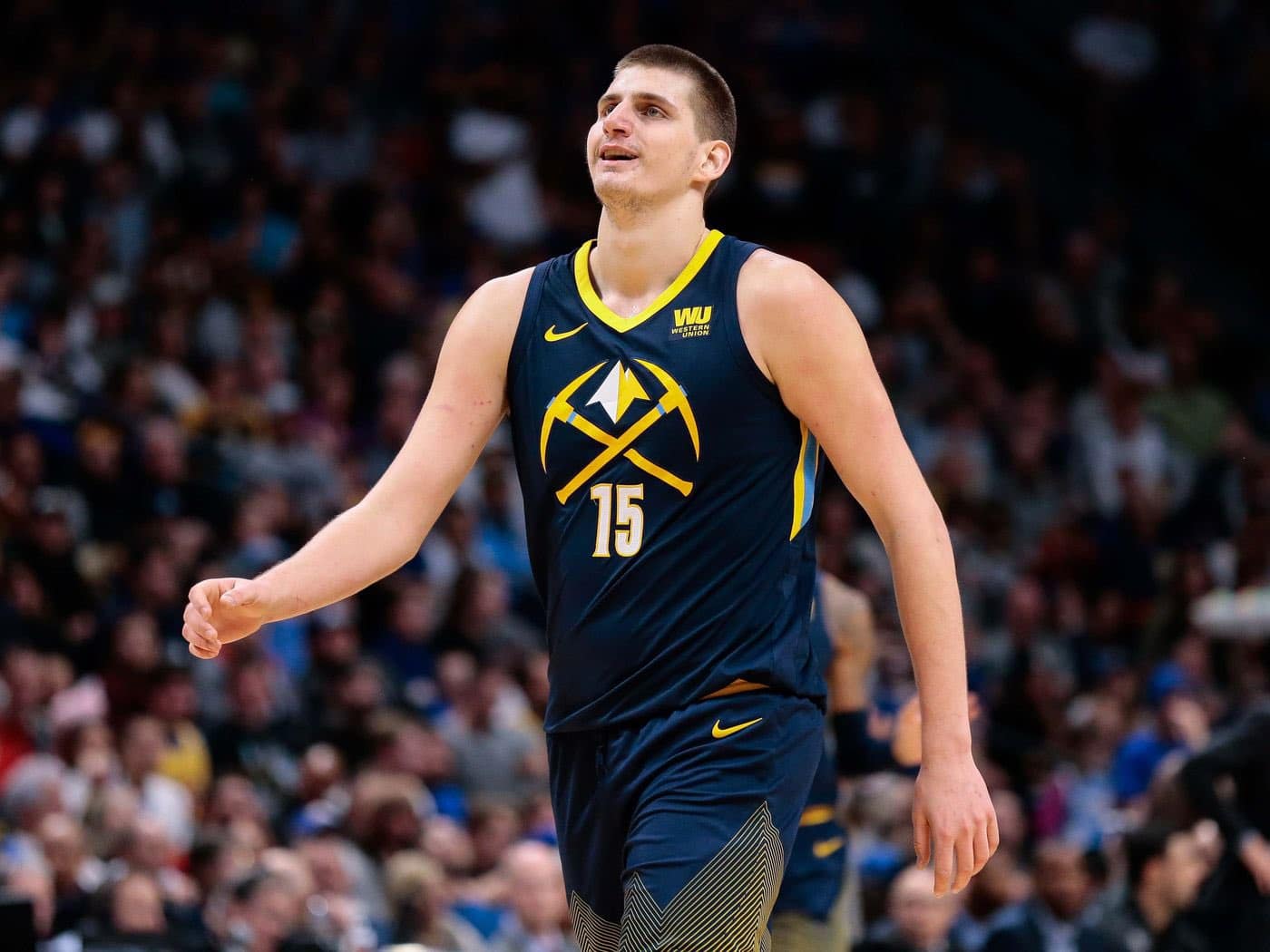 Michael Porter Jr was selected by the Denver Nuggets selected with the 14th overall pick on June 21, 2018.
Due to rumors about his health, he did not get selected from the first overall pick.
Due to his back concerns, the Nuggets explored the prospect of him sitting out his entire rookie season in the NBA.
On the 3rd of July, 2018, he endorsed a multi-year contract with the Nuggets.
Porter underwent second back surgery on July 19, 2018, according to the Nuggets.
Porter made his NBA debut in 2019, scoring fifteen points from the bench in a 107–122 defeat to the New Orleans Pelicans.
He earned his first NBA start on December 29, scoring 19 points in a 120–115 victory over the Sacramento Kings.
Just four days later, in a win over the Indiana Pacers, he set a new career-high with 25 points in 23 minutes.
Porter Jr. helped his team secure a win in the Orlando bubble in 2020.
However, returning off a season-long suspension due to the COVID-19 pandemic, scoring a then-career-high 37 points in a 121–113 overtime triumph over the Oklahoma City Thunder.
Porter set a career-best with 39 points in a 129–116 win over the Houston Rockets on April 24, 2021.
Michael Porter Jr Injury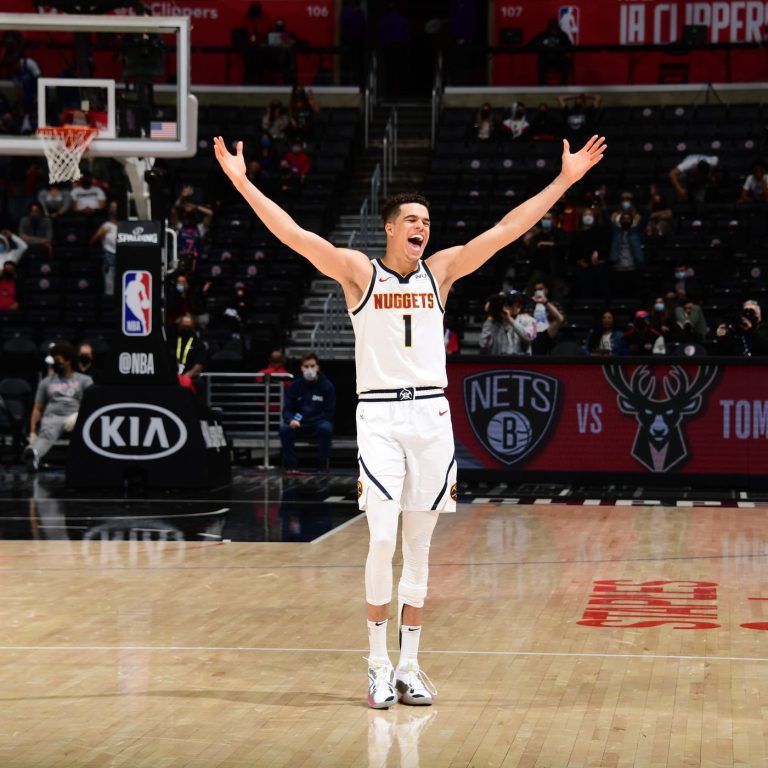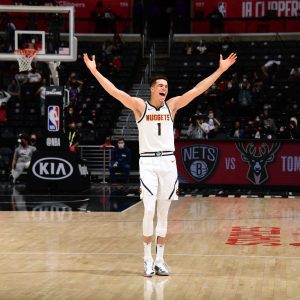 The Golden State Warriors defeated the Denver Nuggets in Game 1 of their Western Conference first-round series.
Hence, the game's main story was star point guard Stephen Curry's return to action.
However, on the other side is a key player who has missed more time and could return in time to seek revenge.
Michael Porter Jr. is expected to return to the Nugget's starting lineup in the series against the Warriors.
His return is most likely during the "Mile High City games."
Porter had delicate surgery on his lumbar spine on December 1, 2021, rendering him unable to play in 2022.
This injury issue has prompted three previous procedures since his collegiate days at the University of Missouri.
Reports from ESPN confirmed that he is now taking it game by game.
Nothing is off the table for him; he's taking his time because this is something he doesn't want to deal with again.
Porter said he is taking it each game at a time.
When he gets up, he knows he is in good shape every morning. He is getting closer every day.
Porter Jr.'s return would be a breath of fresh air for Denver.
Denver has been without the talented player since Nov. 6, but hurrying him back to the court could be counterproductive considering the nature of the injury.
He confirmed that he was capable of completing any task.
That he doesn't have any limitations.
But it was when he returned to playing at full pace and did everything that he became a little sore.
Porter also confirmed that he  will determine when fully fit to return or take more time away.
Michael Porter Jr Net Worth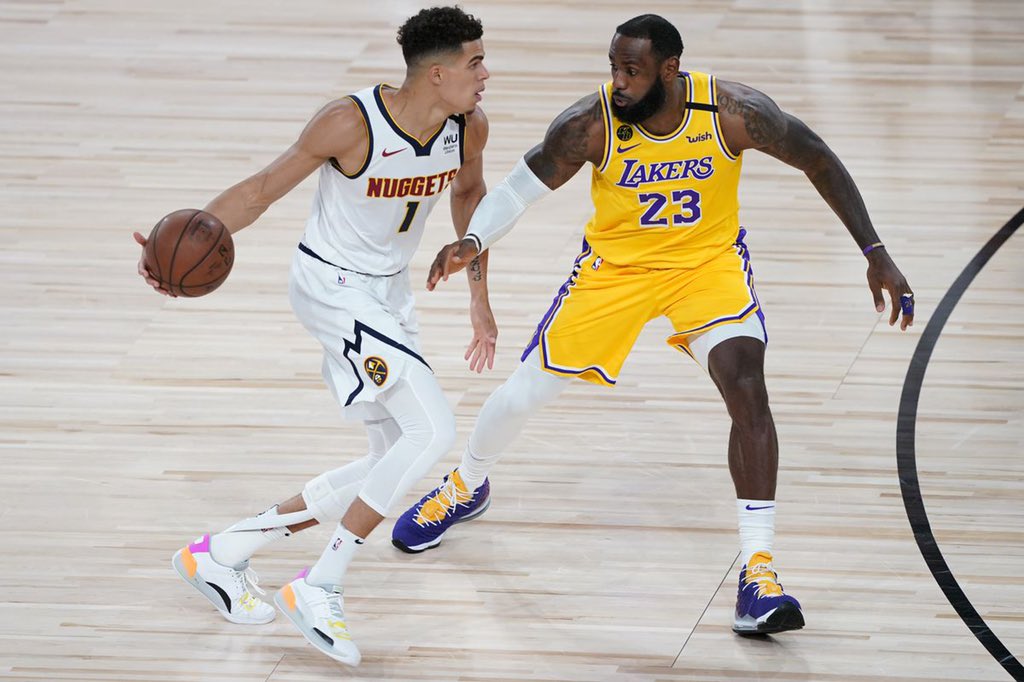 He has a net worth of $1.5 million. Michael Porter Jr. agreed to a four-year contract deal with the Denver Nuggets.
However, the contract includes a guaranteed sum of $15,093,095 and an annual average salary of $3,773,274.
His basic salary in 2021-22 will be $5,258,735, with a cap hit of $5,258,735 and a dead cap value of $5,258,735.
Michael Porter Jr is now fully focused on his NBA career as he continues to develop into a top player.