Biography
Johanna Leia Bio Net Worth Amari Bailey Mom
Johanna Leia is a popular reality TV star, model, entrepreneur, brand influencer, and mother of Amari Bailey.
A mother of two including the fast-rising basketball star Amari Bailey.
She is also known as Johanna Eldenburg, although according to the report it might be her original name.
She is also a fitness enthusiast and regularly attends gym sessions.
Her emergence into the limelight was handed a boost after she was caught on camera with popular Canadian-born American singer, Drake alongside Michael B. Jordan in a game that involved Sierra Canyon a team her son plays for.
Leia is believed by fan to be Drake's girlfriend but it has not yet been confirmed.
Johanna Leia Biography
She was born in 1981, in Los Angeles, USA.
She spent most of her growing stages with her siblings and cousins in L.A.
There has been not much report about her family background most especially her father's whereabouts but Johanna was brought up alone by her mother, Joan Leslie.
Leslie had once featured in Leia's Instagram post where the model and her mother had posed for a quick loved-up photo while on a trip.
Leia Career
Johanna Leia is a professional model, businesswoman, and brand influencer with modeling brands such as Fashion Nova and Icon Swim.
She featured in a reality TV show series called 'Bringing Up Ballers' in 2017.
Leia hasn't only shown her prowess in her field of work she is also focused on creating a better place for the youths and helping them find themselves. The American brand-star founded a youth basketball camp known as the 'Superstar'.
She is a social media brand influencer boasting 480k followers on Instagram. Although she had first started her modeling career as a freelancer soon signed contracted deals with prestigious branding institutions.
She is currently focused on raising her two young kids Amari and Savvy Bailey singlehandedly. She is also known to visit every single game for Sierra Canyon.
Amari Bailey Mother
Amari Bailey is the firstborn child of Johanna Leia. A 17-year-old, He was born on February 17, 2004. He is originally from Chicago, Illinois.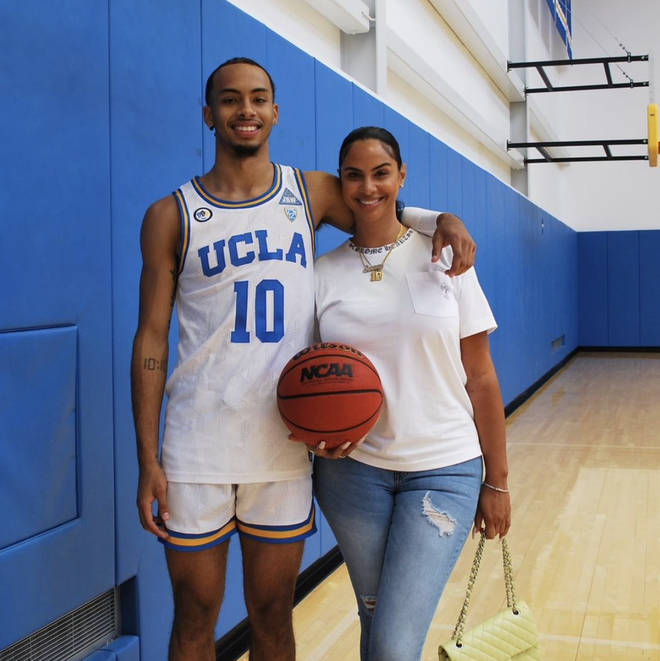 He has grown squarely to be around 6ft5 and he attends Sierra Canyon school in Chatsworth, California. He is one of the best players in the 2021/22 class.
He helped his team clinch the Open Division state title
He is a young prodigy in basketball, a talented lad who plays Sierra Canyon.
He and his mother had featured in 'Bringing Up Ballers', a reality TV shows focused on mothers of basketball players.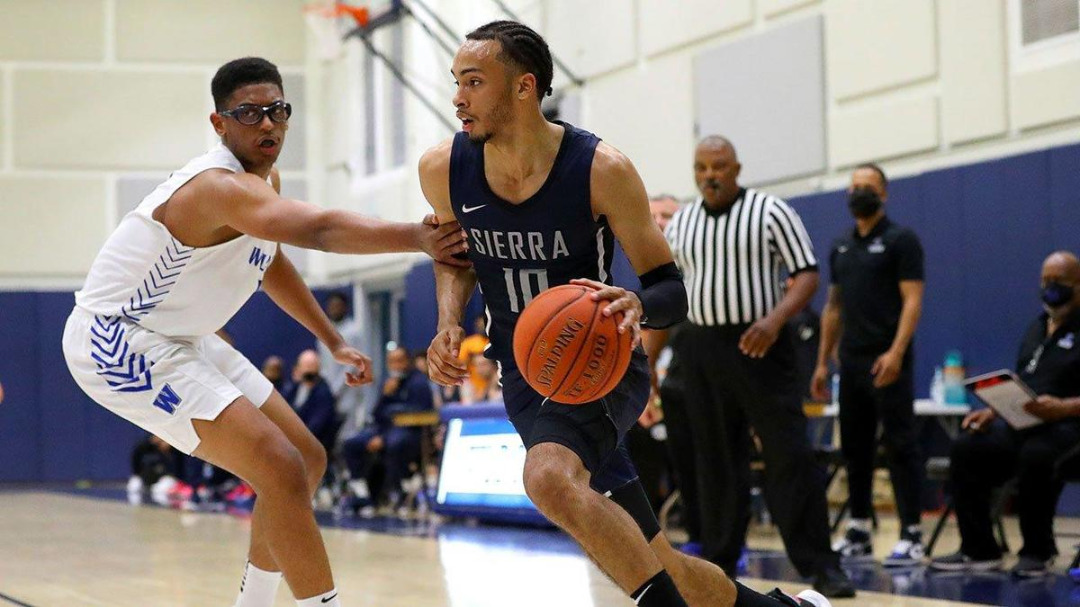 He is a committed young boy, he was committed to playing basketball for Depaul, which he hadn't gotten himself too attached to at the tender age of 13 before starting high school.
He recommitted himself on February 17, 2021, as a school freshman, then later excommunicated himself eight months later. Bailey soon recommit himself again to UCLA.
His mother, Johanna, gave birth to two kids namely Amari Bailey and Savvy Bailey, a boy, and a girl respectively.
More:- Bre Ladd Bio Career Luke Walton Wife
Although Leia's family history cannot be traced, it is for a fact that her current family that entails her children and herself is what means the whole world to her.
According to sources, Aaron Bailey a professional football player who plays for Indianna Colts is Leia's baby daddy.
Johanna Leia Net worth
She has a net worth of $500,000. Johanna is known to be one of the most successful models today.
She isn't just quality in words she is also a professional entrepreneur.
Her diverse career involvements would no doubt be a source of income from different angles and whatever success whether little she could claim at the moment are surely deserved.
Johanna Leia earns her income mainly from her business and social media jobs.