Football
Ronaldo Reveals Plan To Play 2026 World Cup (DETAILS)
Cristiano Ronaldo has come out to reveal his plans of playing beyond 40 years with the Portugal National team, MySportDab reports.
The Manchester United forward isn't looking at calling it quite early as he plans to remain active for a long time in the future.
The 36-year-old has set his sight on the 2026 FIFA World Cup which he is optimistic of playing for Portugal despite his age by then.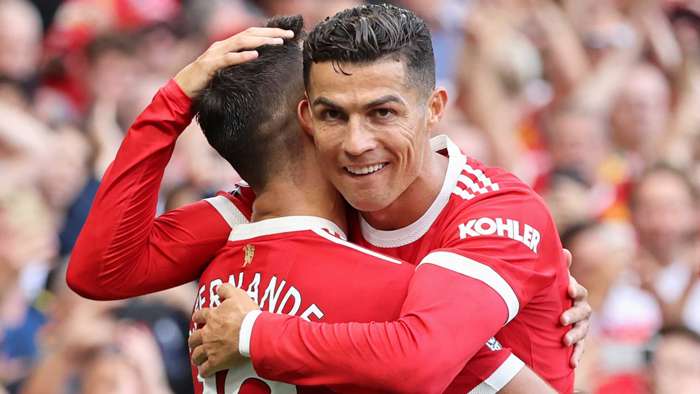 Cristiano Ronaldo with no doubt has been one of the greatest footballers in football history since making his mark at Sporting Lisbon.
He has gone on to break numerous records both at the club and international level which has seen him stand out over his fierce rival Lionel Messi.
The World record holder for highest International goals and hattrick isn't looking to retire earlier despite hitting 36 years.
Cristiano Ronaldo is reportedly looking already beyond the Qatar 2022 World Cup which will be five years from now making him 41 years old.
He is optimistic with an eye on leading Portugal at the United 2026 FIFA World Cup tournament, according to reports coming from The Sun.
The veteran forward, back at Manchester United, already has next year's tournament in the Middle East first which will be happening next year.
But past that, he hopes to play four years later at the USA/Canada/Mexico event, when he would be 41 years old.
During his medical with Manchester United, he was hailed by the medical team after his results came out looking like a 25-year-old.
The player will be hoping to stay active even after clocking 40 and above as he wants to still play with the National team.
Cristiano Ronaldo would be looking to follow the footsteps of Manchester United legend Ryan Giggs who played until he was 40.
Also, Buffon is another footballer who is still active despite going 44 years old as he isn't looking to retire yet.