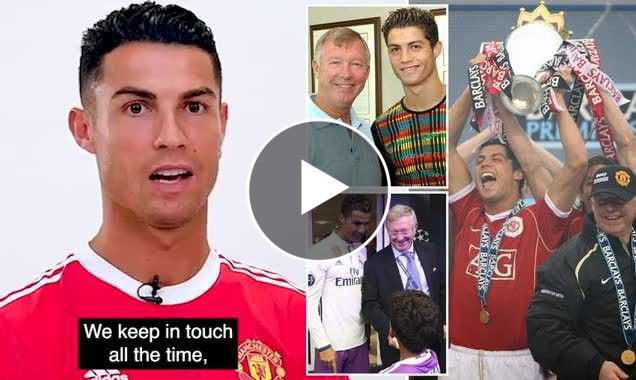 Cristiano Ronaldo has now taken part in his first official Manchester United interview today, MySportDab reports. 
Ronaldo has given credit to club legend Sir Alex Ferguson as the reason he returned to Manchester United.
On Tuesday, Ronaldo shared a touching message on social media on Tuesday after completing his £19.8million transfer from Juventus on deadline day.
He ended the social media post with: 'PS – Sir Alex, this is for you.'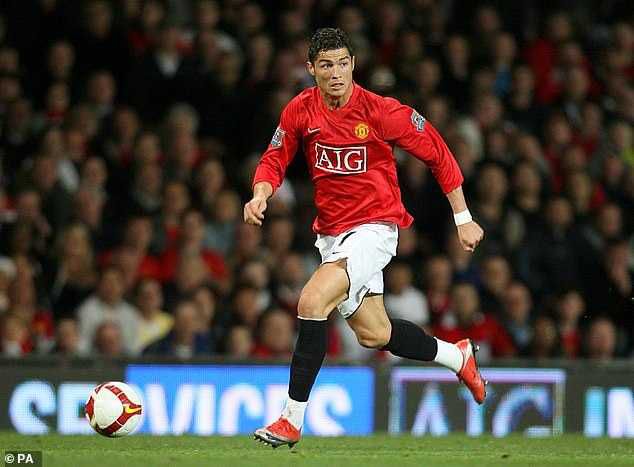 In his first interview today, Ronaldo spoke more about his relationship with Sir Alex Ferguson.
Alex Ferguson signed Ronaldo from Sporting Lisbon to launch a career in 2003 and helped last week to secure his return to the club.
🚨 𝗥𝗢𝗡𝗔𝗟𝗗𝗢 𝗜𝗡𝗧𝗘𝗥𝗩𝗜𝗘𝗪 💬

The Q&A you've all been waiting for: over to you, @Cristiano…#MUFC | #RonaldoReturns

— Manchester United (@ManUtd) September 1, 2021
'I think everybody knows that since I signed for United at 18, Sir Alex Ferguson has been the key,' Ronaldo told MUTV.
'I remember when i was at Sporting Lisbon and played against Manchester United. For me, Sir Alex Ferguson is like a father for me.
'He helped me so much, taught me do many things, and yes he had a big role because of the relationship that we had, we talk all the time, and he's a great person.
'I like him a lot and he is the main reason for me to be where I am now, that I signed for Manchester United.'
💬 "I have a good relationship with him." ❤️@Cristiano opens up on his bond with the boss 🔗#MUFC | #RonaldoReturns

— Manchester United (@ManUtd) September 1, 2021
He added: 'I think this is the best decision that I have made. Moving from Juve to Manchester is a new chapter for me, I'm very happy and glad, and I want to make history, to help Manchester achieve great results, and win trophies.
'It's not new that I have a fantastic history with this club. I was here at 18-years-old and of course I'm very happy to be back after 12 years. So I'm glad and looking forward to start my first match.'
Speaking about his relationship with Solskjaer, Ronaldo said: 'Well, we have talked, but of course I will still speak with him face to face, to know his expectations.
'Yes, I played with him for a few years at Manchester United and we have a good relationship but now in a different role, I'm a player and he's the coach.
'But it's not relevant, our relationship is great and as I say before, I'm in Manchester to help the team achieve his results and the coach can count on me anytime. I'm available for everything.'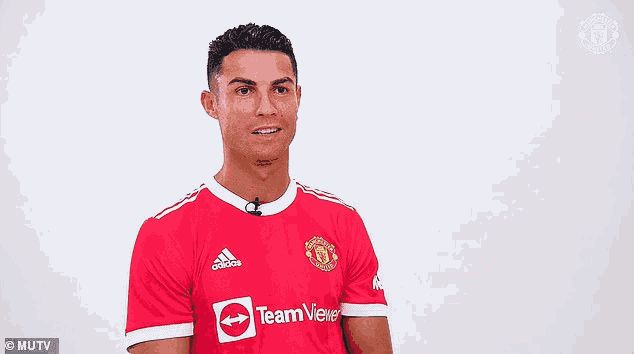 Manchester United decided to sign Ronaldo after his agent Jorge Mendes held talks with City over a shock transfer to the Etihad.
The five-time Ballon d'Or winner will join his new teammates after the current international break in September.
Ronaldo could make his debut for the 2021-22 season in United's match against Newcastle.
Video;
Subscribe To MYSPORTDAB YouTube Channel
HERE