Biography
Montana Helena Klein Yao Bio Parents Net Worth
Montana Helena Klein Yao is a beautiful American model, NBA fan, and the wife of basketball star Malik Beasley.
She has participated in many beauty contests as a model.
Her husband, Malik Beasley, is a basketball player for the Minnesota Timberwolves.
Montana and Malik are married together but have issues.
She dated Malik for a long time before they finally got married to start a family.
Montana Helena Klein Yao Biography
She was born in 1997 in California, USA, to her lovely parents, Paul and Gina Klein Yao. Her father is Paul Klein Yao, and her mother is named Gina Klein Yao.
Montana is the only child of her parents. Her mother has mixed ethnicity with German, and English background, while her dad is from China.
She graduated from Maranatha High School in 2015 and started her fashion career after high school.
Yao has always loved fashion from her childhood days and participated in different school beauty contests.
She is also a big fan of Basketball. Her dad, Paul, was a Lakers fan, and they watched basketball games together.
She is the founder and co-owner of a company named, JaggerEdge. Her company manufactures iPhone covers and other accessories.
She is 5 feet and 8 inches tall and weighs 61kg. Yao started her professional career as a model.
Her first beauty contest was at the 2016 Miss Malibu Teen contest, and she finished No.1 as the 2016 Miss Malibu Teen winner.
She finished amongst the top ten at a California Teen Beauty contest in 2016.
She shares photos on her beauty contests, body and works on Instagram. Helena has over 151,000 followers on Instagram.
The hidden fact about Yao is that she is also a rapper.
In 2016, She shared her first rap video and received thousands of comments and views on Instagram.
Malik Beasley Wife
Montana Helena Klein Yao is the wife of NBA Star Malik Beasley.
Montana and Malik met for the first time at an event.
The Couple started dating in 2018 and later got married two years later in 2020.
Before their marriage, Montana gave birth to their first child in 2019, a baby born named Makai Joseph Beasley.
In November 2020, Montana and Malik Beasley were in the news after a cheating scandal.
Malik got accused of cheating on his wife with American actress Larsa Pippen.
Helena discovered Malik was cheating when the media shared photos of Larsa and him online.
Malik asked Larsa to go on a date via Instagram a few days before they were spotted together on date.
They were seen together for the first time, having fun at a shopping complex in Miami.
Yao was disappointed at the photos and expressed her feelings in a post on Instagram.
She immediately filed for divorce after discovering that Malik was cheating.
A few months later, Malik issued an apology to his wife on his Instagram page in 2021.
He asked for her forgiveness in the long Instagram post, which gained thousands of comments.
MORE: Melyssa Perez Biography
Helena forgave him after reading the apology and because he made it public to show everyone that he loves her.
Helena and Malik are now living together, happy with their child.
Montana Helena Klein Yao Net Worth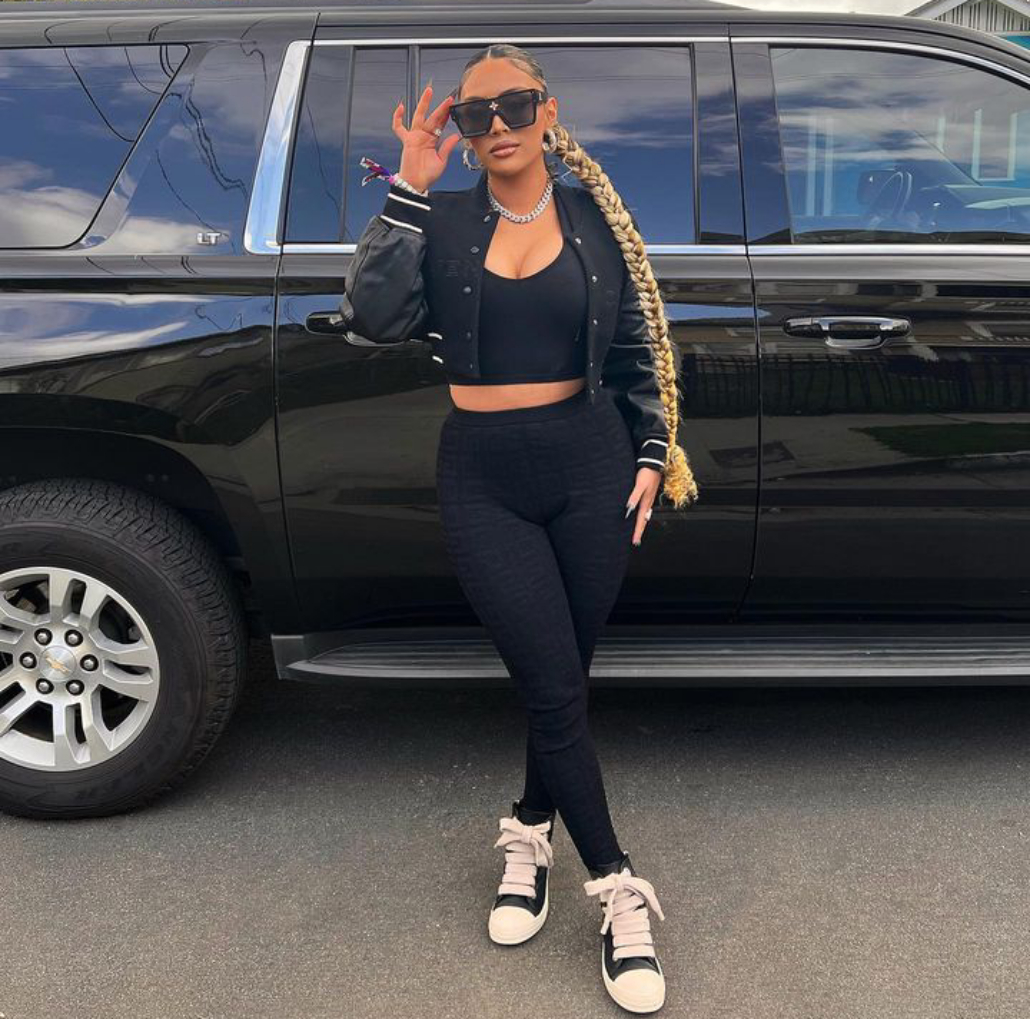 She has a net worth of $1.3 million. Montana earns lucrative income from her modeling career, company, and brand endorsement deals.
She has worked with different beauty brands and received hefty pay for her work.
Montana Helena Klein Yao is now a happily married woman to her husband, Malik Beasley.