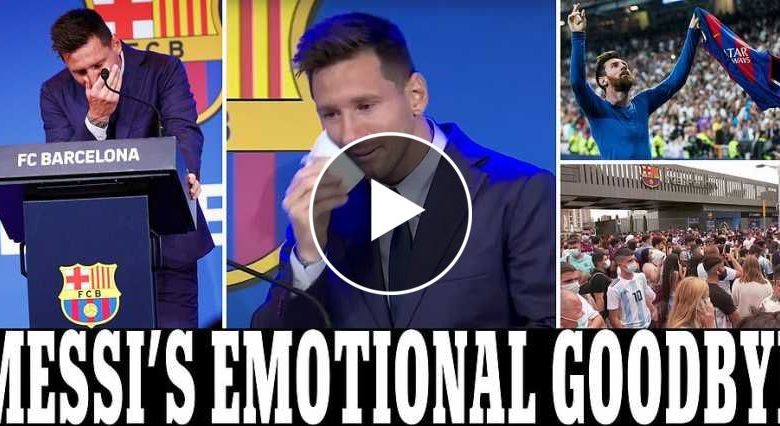 Football Legend Lionel Messi was reduced to tears at his final Barcelona Goodbye press conference today at Camp Nou, MySportDab reports.
On Thursday, Barcelona confirmed that Lionel Messi will be leaving the club because they can't register his new contract.
Messi's previous contract expired on July 1st and he remained a free agent during the Copa America tournament.
After Copa America, Messi was expected to sign a new Barcelona contract but La Liga did not accept the offer.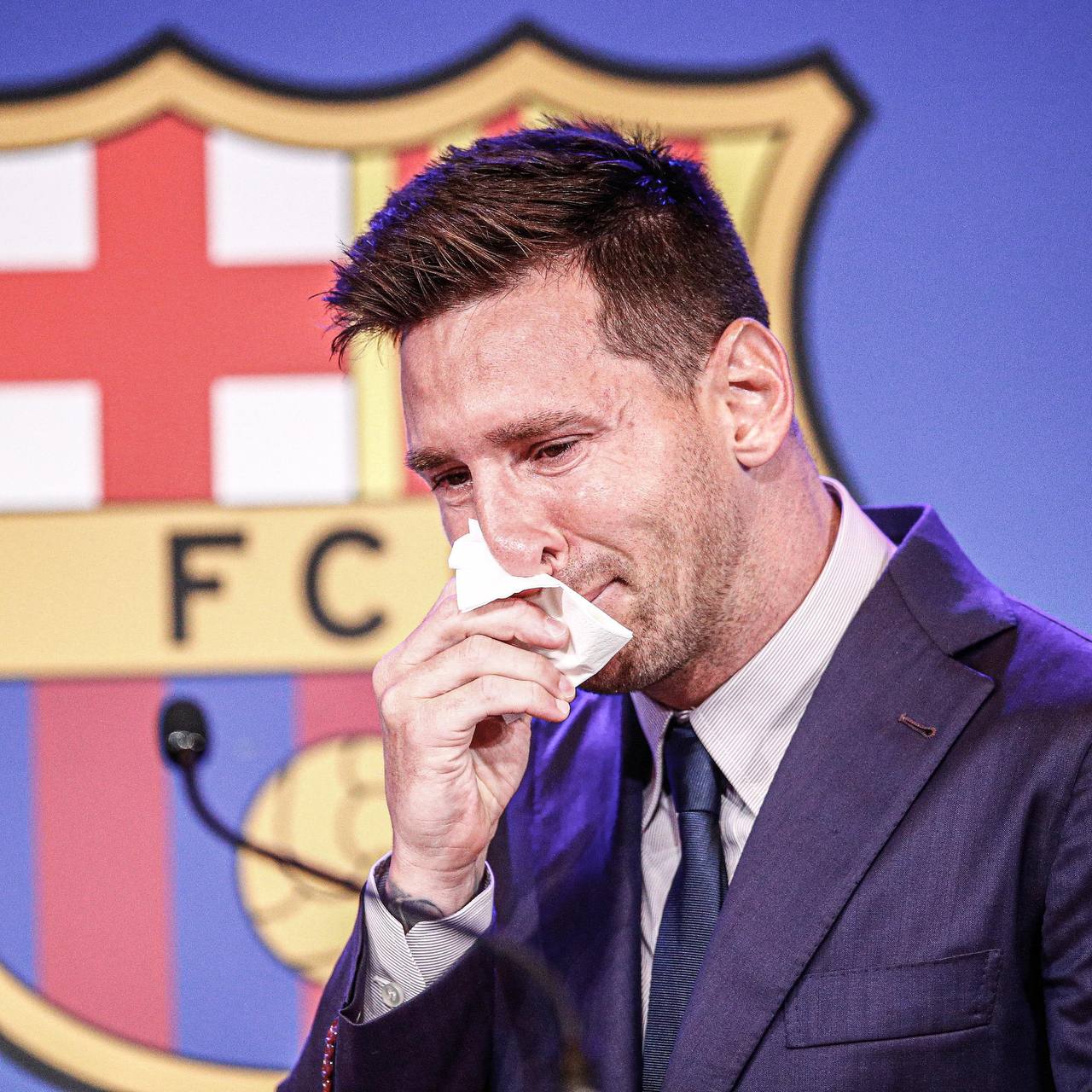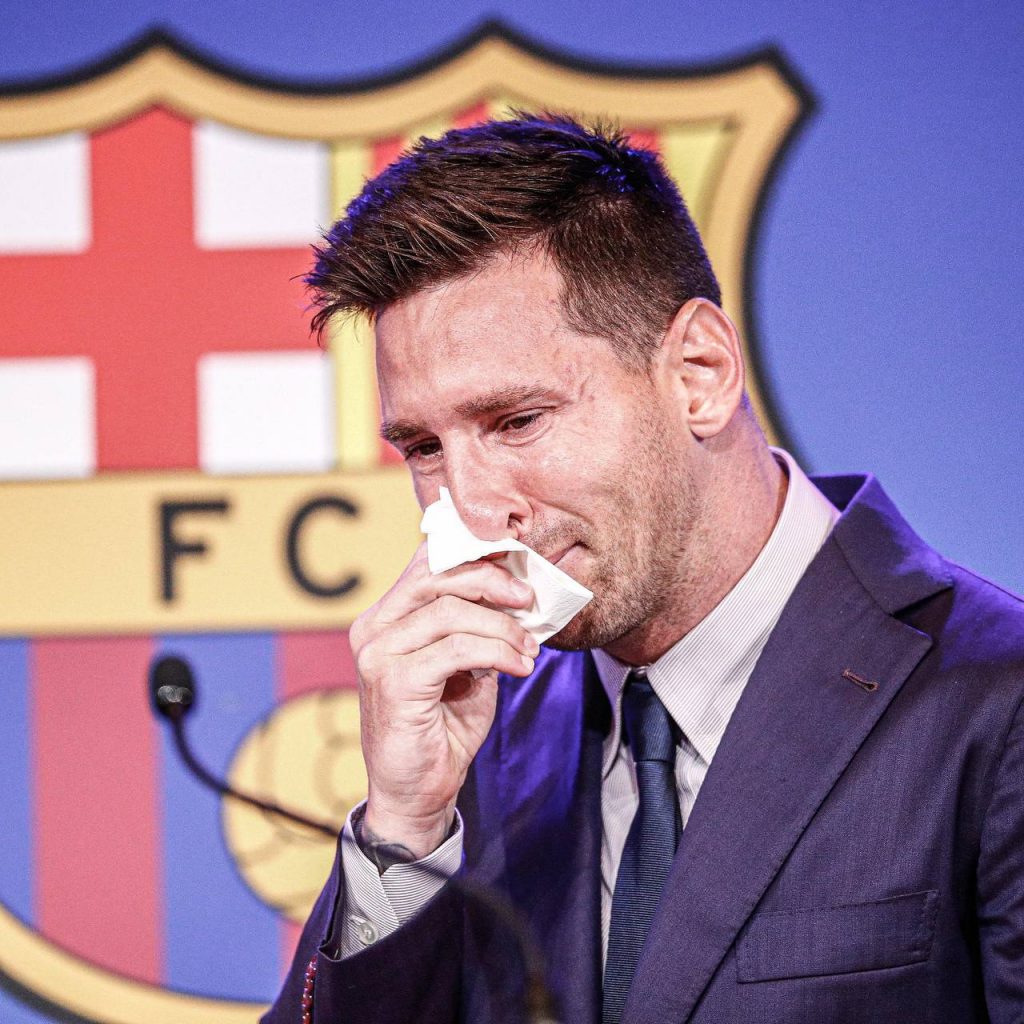 Today, Lionel Messi returned to the Camp Nou and said his goodbye to Barcelona officially.
Speaking at the final press conference, Messi said: "It was tough to know that Barcelona can't register me again. I'm trying to process it.
"When I go home, it will be worse, but the key part of everything is that I keep playing football. That's what I like
"I do not have a problem with Barcelona, really. I was happy with the club.
"We reached an agreement on everything, I was ready to stay at Barca, but La Liga rules made it impossible.
"Everyone at Barça know me well, they know I always want to be a winner.
"I want to keep winning titles. I was ready to stay, it could not happen. Now I have to move forward."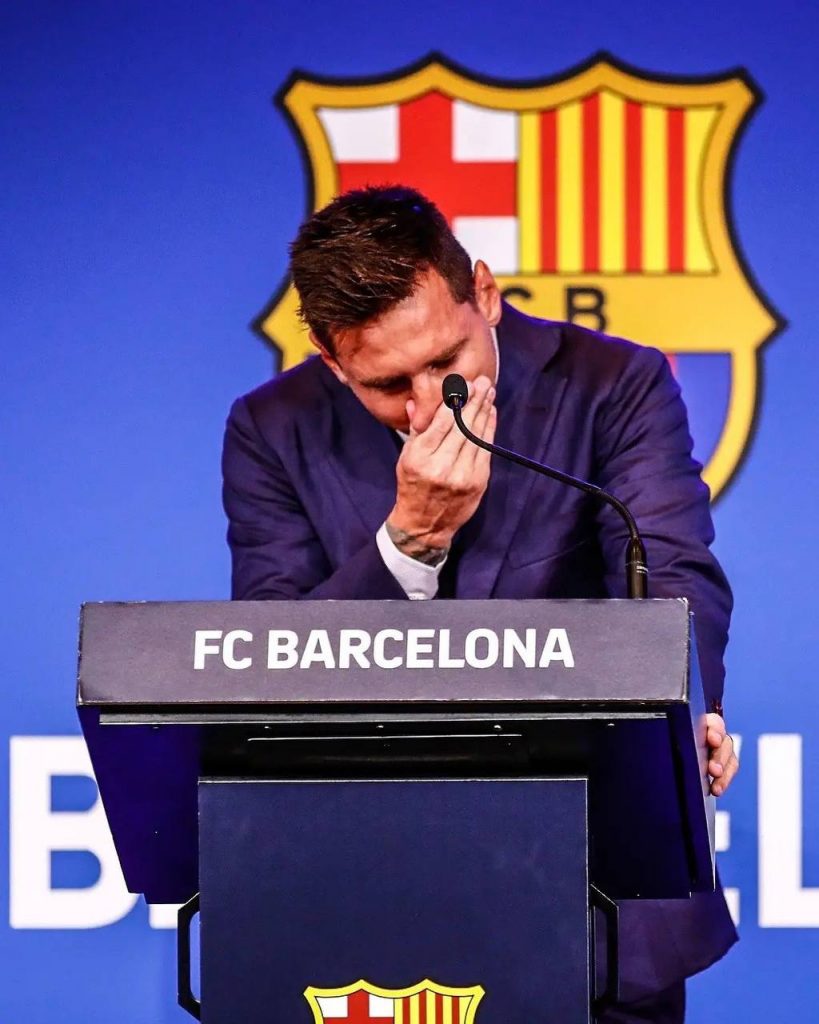 Speaking about a move to Paris Saint-Germain, Messi said: "The pic with Paris Saint-Germain players was completely a coincidence.
"I was having some fun with my friends so we decided to take a photo and they said: 'Come to Paris!' but we were just joking."
Messi added: "I agreed to reduce my salary by 50% and I was not asked anything other than that."
Video;
This is the word of Leo #Messi: pic.twitter.com/k0btQ7k1py

— FC Barcelona (@FCBarcelona) August 8, 2021
❝When I made my debut, that was my dream come true … I'll always remember that moment.❞

— Leo #Messi pic.twitter.com/BPhg0c6zF7

— FC Barcelona (@FCBarcelona) August 8, 2021
Greatest Applause
Of
All
Time pic.twitter.com/YoJt8nkTZc

— FC Barcelona (@FCBarcelona) August 8, 2021