Arsenal Legend Thierry Henry has now announced his decision to stop using social media until a change is made, MySportDab reports.
The French Manager announced the decision on his social media accounts on Friday morning.
England players Raheem Sterling and Tyrone Mings have previously campaigned for more to be done against racist abuse on social media.
Now, Henry is tired of social media giants like Twitter and Instagram not doing enough to stop racist comments.
Henry revealed that he will delete his social media accounts on Saturday morning and won't return until there is a change.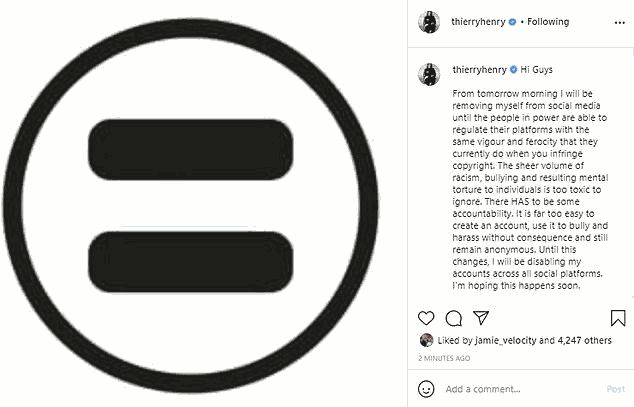 Henry in a message to his fans, wrote: "Hi everyone.
"From tomorrow, I have decided to remove myself from all social media platforms until when the people in power do enough to regulate their platforms with the same ferocity that they react to when you infringe copyright.
"The volume of racism, bullying and more to individuals is far too much to ignore. People have to be accountable.
"It is currently too easy to create a new account, use it to for hate words and remain anonymous.
"Until any change is made, I will disable my accounts. I'm hoping a change happens soon."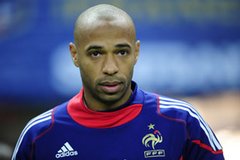 In July 2020, Henry decide to take a knee for 8 minutes and 46 seconds during a match while he was the coach of MLS team Montreal Impact
English Premier League Players have taken the knee in the fight against racism before matches since Project Restart last year.