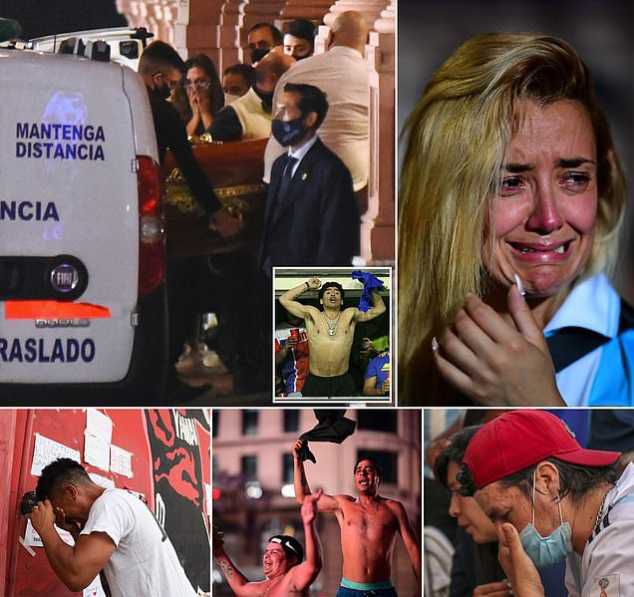 Diego Maradona's body has now arrived at the presidential palace in Argentina as a grieving country prepares to pay their final respects to a football genius, MySportDab reports. 
He died of a heart attack on Wednesday evening aged 60.
Fans gathered outside the presidential palace in Argentina as Maradona's coffin came out of an ambulance and it will now lie there for in a three-day of national mourning.
Some fans are now gathered outside the Buenos Aires stadium where Maradona started his his career and has now been renamed in his honour.
His death has been felt across Europe, especially in Napoli, Italy, where he helped the club to win two Italian league titles.
Last night in Naples, fans let off flares in tribute outside the stadium.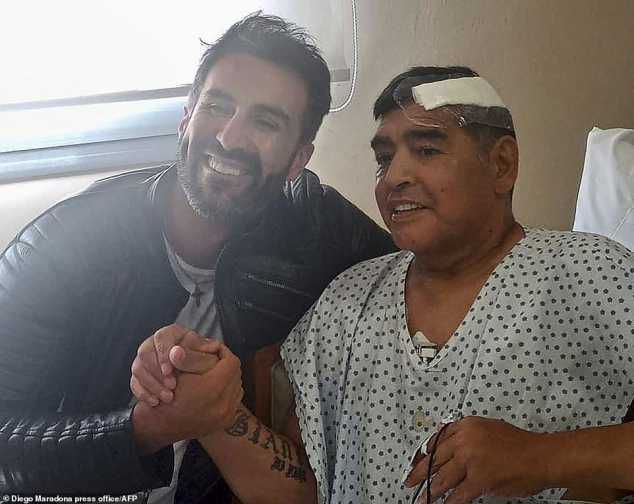 In Britain, Maradona is best remembered for his 'Hand of God' goal against England in 1986.
There was a minute's silence on Wednesday night ahead of Liverpool's Champions League match.
Maradona is also known for his footballing ability, dribbling skills and a shocking personal life with by drug and alcohol problems.
An autopsy report revealed that he died in his sleep after suffering a heart failure, just two weeks after his left the hospital.
The Medical staffs also detected cardiomyopathy, a medical condition in which the heart muscle become weak, enlarged and cannot pump enough blood to other parts of the body.
MySportDab understands that his nephew Johnny Esposito was the last person to see him alive.
Maradona's face was covered by major newspapers across the world this morning after the football Legend was confirmed dead in Argentina.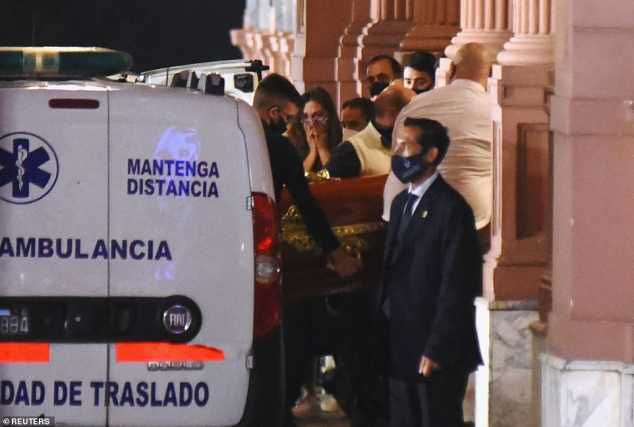 Adapting his famous phrase, many newspapers used Maradona's 'hands of God'.
French News magazine L'Equipe had a full cover page of Maradona with the headline, titled 'God is dead'.
Others like Spanish newspaper AS, combined his number 10 shirt with the word for God in Spanish to make the word D10S.