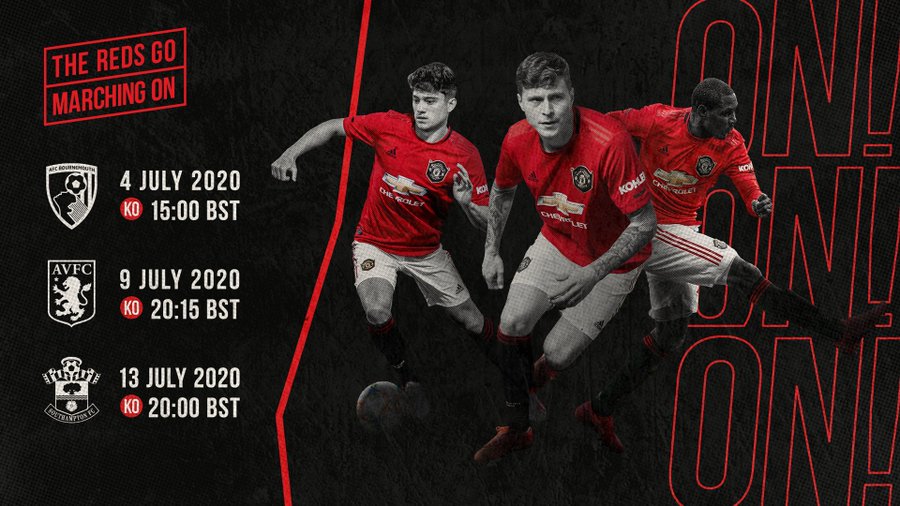 Manchester United 2020-21 Premier League Season fixtures have been announced, MySportDab reports. 
Coach Ole Gunnar Solskjaer will try to improve on United's third-placed finish last season.
United could have some quality new players in their squad if everything goes according to plan.
Borussia Dortmund star Jadon Sancho remains United'stop target but they have shown interest in Aston Villa playmaker Jack Grealish.
A new defender to partner alongside Harry Maguire is also being discussed.
However, United have a nice start to the season as they travel to Burnley on the opening weekend.
But the Burnley match will be postponed due to United's participation in the Europa League.
A home match against Crystal Palace is first up and then a trip to Brighton, before a match Vs Jose Mourinho's Tottenham team.
Red Devils fans must wait until December 12 for their first Manchester derby of the new season, scheduled to be played at Old Trafford.
A week later, newly-promoted Leeds United will visit the Theatre of Dreams.
Manchester United Premier League 2020/21 Season Fixtures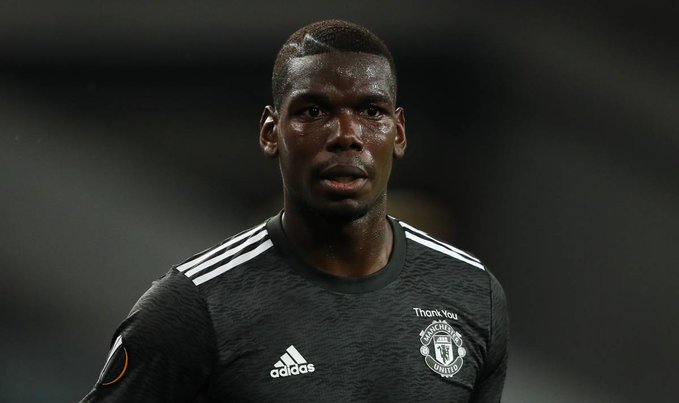 September 2020
12th: Burnley Vs Manchester United POSTPONED
19: Manchester United Vs Crystal Palace
26: Brighton Vs Manchester United
October 2020
3: Manchester United Vs Tottenham
17: Newcastle Vs Manchester United
24: Manchester United Vs Chelsea
31: Manchester United Vs Arsenal
November 2020
7: Everton Vs Manchester United
21: Manchester United Vs West Brom
28: Southampton Vs Manchester United
December 2020
5: West Ham Vs Manchester United
12: Man City Vs Man United
15: Sheffield United Vs Man United
19: Manchester United Vs Leeds
26: Leicester Vs Manchester United
28: Manchester United Vs Wolves
January 2021
2: Manchester United Vs Aston Villa
12: Fulham Vs Manchester United
16: Liverpool Vs Manchester United
26: Manchester United Vs Sheffield United
30: Arsenal Vs Manchester United
February 2021
2: Manchester United Vs Southampton
6: Manchester United Vs Everton
13: West Brom Vs Manchester United
20: Manchester United Vs Newcastle
27: Chelsea Vs Manchester United
March 2021
6: Man City Vs Manchester United
13: Manchester United Vs West Ham
20: Crystal Palace Vs Manchester United
April 2021
3: Brighton Vs Manchester United
10: Tottenham Vs Manchester United
17: Manchester United Vs Burnley
24: Leeds Vs Manchester United
May 2021
1: Liverpool Vs Manchester United
8: Aston Villa Vs Manchester United
11: Manchester United Vs Leicester City
15: Manchester United Vs Fulham
23: Wolves Vs Manchester United
More: English Premier League 2020-21 Season Opening MatchDay Fixtures [Full List]