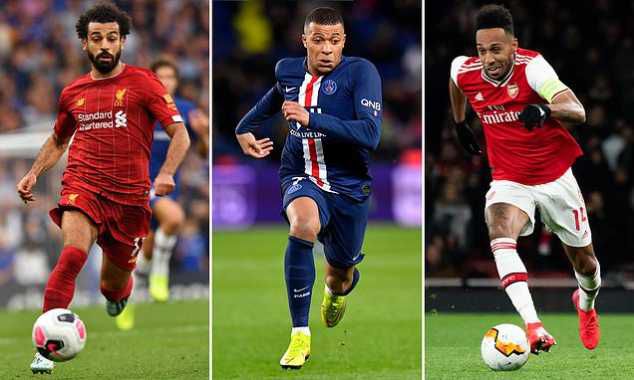 Paris Saint-Germain forward Kylian Mbappe has been ranked as the world's fastest footballer in the world, MySportDab reports. 
According to French Newspaper Le Figaro, Mbappe has reached an impressive top speed of 36km/h and is now ahead of speedsters like Leroy Sane and Pierre-Emerick Aubameyangand Leroy Sane.
Athletic Bilbao forward Inaki Williams is one of the surprise players and in the number two spot on the list, he's recorded a speed of 35.7km/h.
Manchester United were linked with paying £81million for the forward last summer but he later signed a new contract with the club.
Next in 3rd is Arsenal Striker Pierre-Emerick Aubameyang at 35.5km/h speed.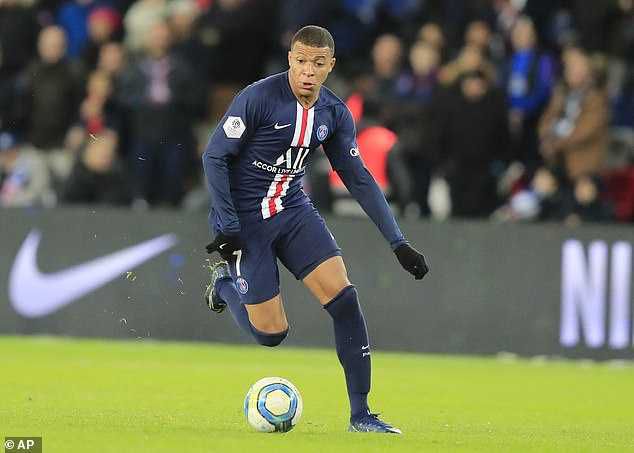 Am surprised because the next player on this list is Bayer Leverkusen midfielder Karim Bellarabi at 35.27km/h, just ahead of Manchester City left-back Kyle Walker at 35.21km/h.
Manchester City star Sane is right behind Walker at 35.04km/h, and then it's Liverpool Star Mohamed Salah and Bayern Munich winger Kingsley Coman who both reached a speed of 35km/h.
MySportDab understands Barcelona are linked with a bid for Coman if they can't bring Neymar back to the Camp Nou in the summer.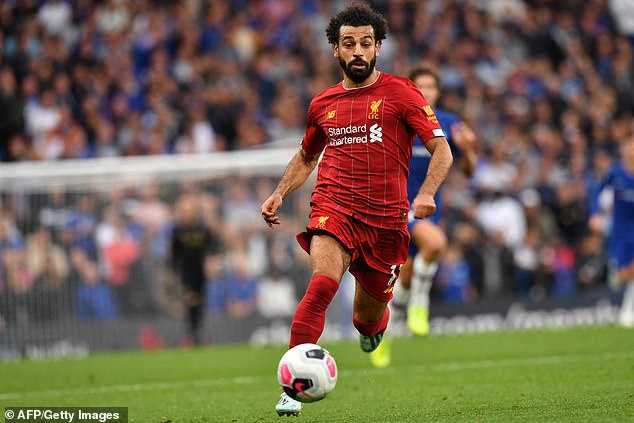 Another Bayern Munich player on the list is Alvara Odriozola at 34.99km/h, while Real Madrid's Nacho Fernandez is the last of the top 10 with a speed of 34.62km/h.
While there are young players on the list, the likes of Aubameyang and Bellarabi are 30-years-old, proving they still have alot offer.
TOP 10 WORLD'S FASTEST FOOTBALLERS
1. Kylian Mbappe (PSG) – 36km/h Speed
2. Inaki Williams ( Athletic Bilbao) – 35.7km/h Speed
3. Pierre-Emerick Aubameyang – 35.5km/h (Arsenal)
4. Karim Bellarabi – 35.27km/h (Bayern Leverkusen)
5. Kyle Walker – 35.21km/h (Manchester City)
6. Leroy Sane – 35.04km/h (Manchester City)
7. Mohamed Salah – 35km/h (Liverpool)
8. Kingsley Coman – 35km/h (Bayern Munich)
9. Alvara Odriozola – 34.99km/h (Bayern Munich)
10. Nacho Fernandez – 34.62km/h (Real Madrid)