Rivalries in football are memorable. They get fans of the teams involved ramped up to higher levels, such as the desire to get one over a rival. The origins of football rivalries can be sparked by anything, but most commonly, they are based on geographical locations.
English football has some of the world's greatest football rivalries, from the Manchester derby of Man Utd vs. Man City to the Merseyside derby of Liverpool vs. Everton. There is also the big North London bitter rivalry. 
Arsenal Vs Tottenham Hotspur prediction days are when such a fierce rivalry has to be considered for options. More than three points are at stake when the two neighbours clash, as the pride and bragging rights of winning usually top everything.
When Did the Arsenal vs Tottenham Rivalry Begin?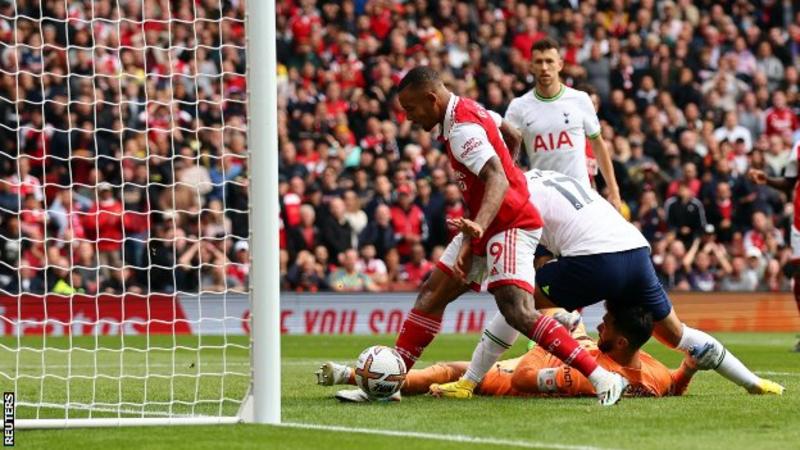 The Arsenal vs. Tottenham rivalry started in 1913. That was because while both clubs were already in operation, they were more geographically aligned than they are today. Arsenal were playing their matches in Woolwich, south of the Thames River in London. 
But the Gunners moved north of the river into Tottenham's territory in 1913. That was naturally going to create some friction. It did, and now the North London derby, as it became known, is one of the biggest and most famous rivalries in world football. 
The First Football League Meeting
The first game between Arsenal and Tottenham upon forming the English Football League was in 1909. So this is an enduring derby match, with the rivalry between teams and sets of supporters never having shown any hint of easing up. 
Again, there had been previous meetings between the two clubs before the Football League was established. The first reported time that Arsenal and Tottenham met was in 1887, a match that didn't play out to completion because it got too dark.
The Highbury Encroachment
Arsenal moved into their new Highbury Stadium in 1913. When they did, it automatically made Tottenham their nearest neighbours, so a brand new rivalry between the two clubs was born. 
Highbury and Tottenham's White Hart Lane were only four miles apart. Fans generally look for any excuse to create a rivalry and to look down their noses at other teams. This move set it all up perfectly for both sides.
The First Premier League Clash
When the Premier League was formed in 1992, Arsenal and Tottenham were in the top flight, and they have remained two of the six ever-present Premier League clubs. The first Premier League clash was at Tottenham, who claimed a home win.
A lot of the early North London derby meetings in the Premier League ended in draws. 
For example, five of the first seven EPL clashes between the clubs at Highbury ended in a draw. Six of the first twelve at White Hart Lane ended in parity, too.
New Grounds – Same Old Rivalry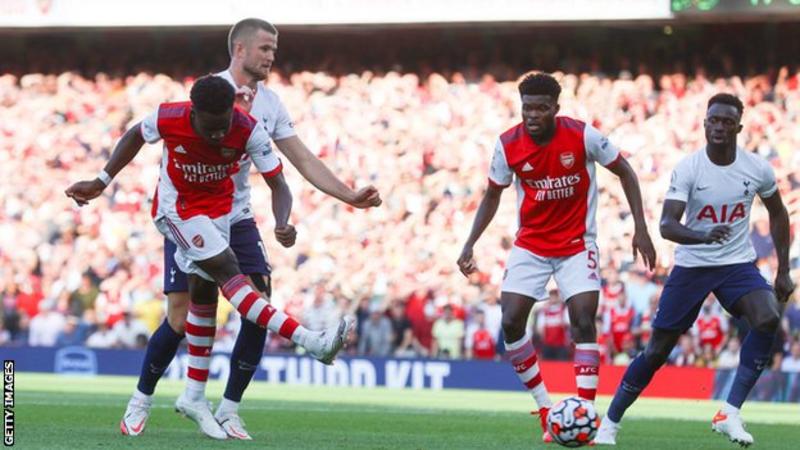 Those grounds have slid into the history books since the grand old days of seeing Arsenal vs. Tottenham clashes at Highbury and White Hart Lane. Arsenal moved on to the Emirates Stadium in 2006 and won their first derby match against Spurs by a 3-0 scoreline.
Between 2006 and the end of the 2022/23 season, Arsenal lost just one home game against their great rivals. Tottenham moved into their new home at the Tottenham Hotspur Stadium in 2020 and won their first three derby matches against Arsenal before suffering their first loss in such a fixture in the 2022/23 season.
Is the rivalry the same? Arguably, the atmosphere is not what it once was. Less than 40,000 fans cramped into the compact Highbury in days gone by was something special. It created an atmosphere that has been hard to recreate since their move to the Emirates with its 60,000 capacity.
White Hart Lane had around a 36,000 capacity for the derby matches. The new Tottenham Hotspur Stadium is up around 60,000. Because of the extra space, bigger venues generally equate to less volume and atmosphere.
But still, Arsenal vs. Tottenham rivalry days are some of the most anticipated fixtures to look for when Premier League fixtures are released. Players change, and the grounds change, but the desire of fans to be triumphant on North London derby days doesn't.