Football
Osasuna Face CHARGES Over Mason Greenwood Chant [Details]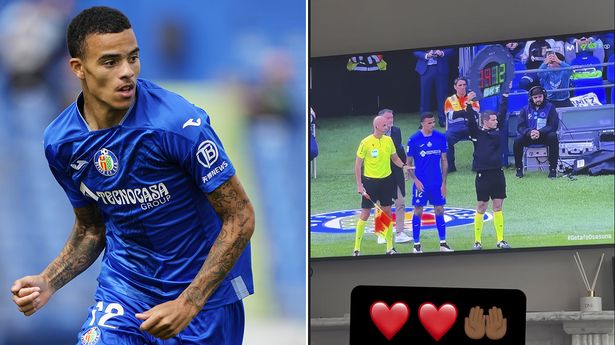 Osasuna are set to face charges after some of their fans were heard making Mason Greenwood chant, MySportDab reports.
The England International made his long awaited debut for Getafe in a match which took place over the weekend.
Mason Greenwood came in as a substitute during the victory against Osasuna which ended with a 3-2 result after 90 minutes.
During his introduction in the 77th minutes of the match, some fans were seen from the home side celebrating the player.
Meanwhile as the home fans where cheering on their player, the away side did the opposite which prompted some abusive and life threatening words.
According to the Athletic, they confirmed some section of Osasuna fans where heard chanting "Greenwood, die".
The incident didn't affect the game as the player kept his head and played in the remaining minutes of the encounter.
Mason Greenwood gave a good account of himself on the pitch despite being out for a long time due to assault charges.
His performance lead to what granted Getafe to winner which saw the game ending 3-2 between both teams.
Meanwhile, an investigation is now ongoing to serve a punishment to Osasuna for their fans behavior during the match which happened yesterday.
The match observers also made their statement known concerning hearing some chants which were aimed at Mason Greenwood.
Osasuna coach also had his say concerning the whole situation which he wasn't pleased.
Here Is What Was Said:
"The chants of 'Fuck Osasuna' were very bad and the chants against Greenwood were very bad too.
"He is a player who, in the end, the justice system had its say.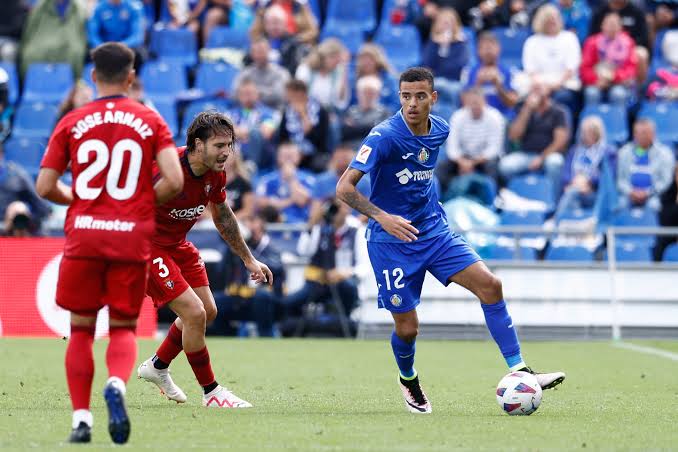 "He is a very good player. But if we talk about chants, we should talk about all the chants, not just some."
Mason Greenwood is expected to make a start in his next game for Getafe as the coach will be hoping to give him more playing time.