Football
Mason Greenwood Makes Sensational Debut For Getafe [VIDEO HIGHLIGHTS]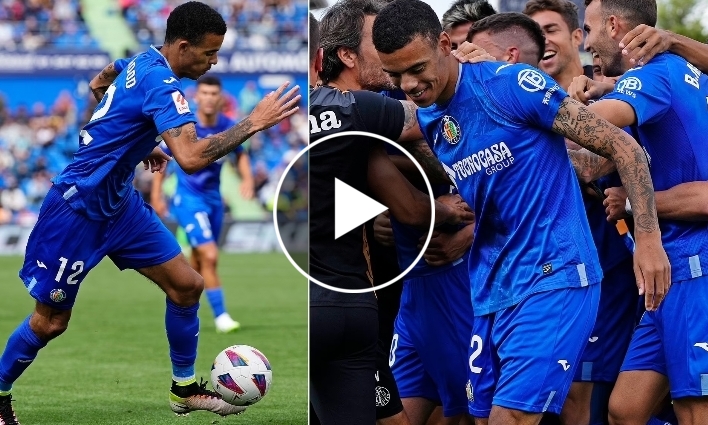 Mason Greenwood is back to his game after 18-months exile due to assault allegations, MySportDab reports.
The English youngster finally made his long-awaited debut for Getafe and it was a winning start.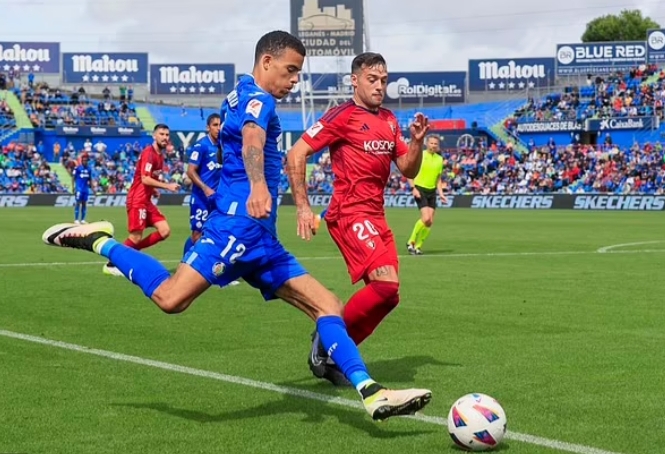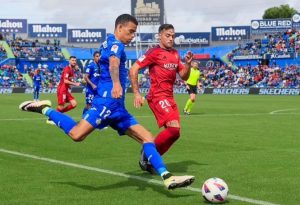 Getafe scurried to a narrow win over Osasuna in a five-goal thriller thanks to a late Maksimovic's goal in the 86th minute.
Mason Greenwood forced the away side to concede the corner that led to the winning goal after his attempted nutmeg was read and blocked by Osasuna defender and the ball went out for the cornerkick.
Getafe first opened the scoring in the 36th minute with Mitrovic putting the home side ahead but Osasuna pulled a late equaliser just before the end of the first half in the 45th minute with Munoz's goal.
6 minutes into the second half, Getafe were back again to the lead with Campona making it 2-1 in the 51st minutes but Budimir cancelled out the lead again in the 57th minute with a spotkick goal.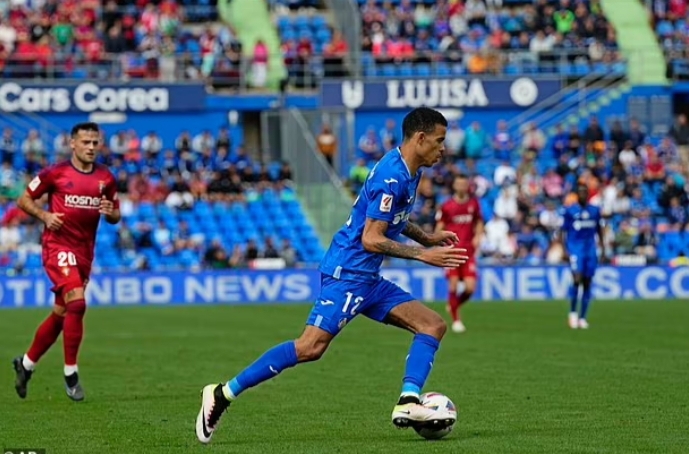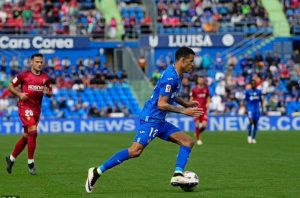 The game nearly ended in a 2-2 draw before Mason Greenwood forced Osasuna to concede a cornerkick in the 86th minute which was perfectly converted into the winner by Maksimovic.
Although, he could not find the back of the net for the club, Mason Greenwood starred for Getafe with his pacey and brilliant attacking skills after coming on from the bench in the 77th minute.
He will be hoping to return to elite level performance with his new side as he set outs for a one-year loan contract with the Spanish side before returning to Manchester United.
Greenwood joined Getafe on transfer deadline day after United's attempt to loan him to Lazio in Italy failed.
Following the move Getafe have been blasted by some critics for being stone deaf but the club have continually defended their decision to sign the player.
Greenwood received a warm welcome from Getafe fans and equally made a great debut for them in the Laliga win over Osasuna
Video Highlights