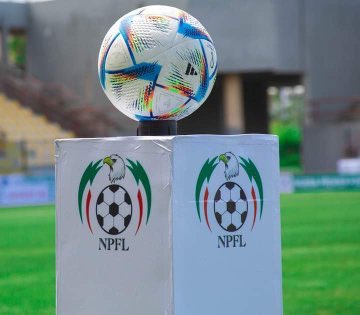 NPFL Board Unveils Exciting Plans for 2023/2024 Season with Increased Prize Money and Stadium Upgrades.
Hon. Gbenga Elegbeleye, the newly appointed chairman of the NPFL Board, has revealed the much-anticipated details for the forthcoming 2023/2024 Nigeria Professional Football League (NPFL) season.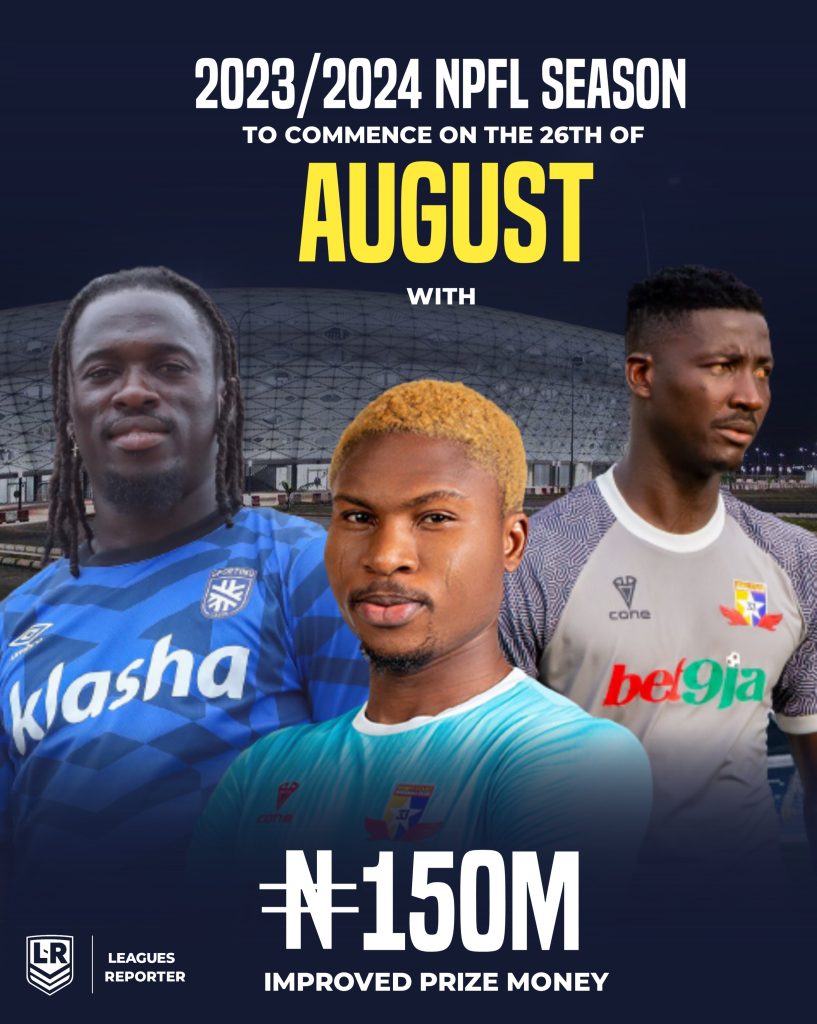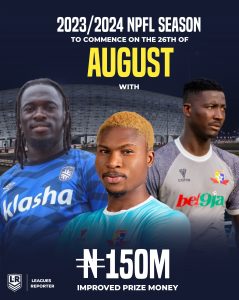 Set to kick off on August 26, 2023, the season will synchronize with the European football calendar, marking a strategic move to align with international football schedules.
The announcement came following the official inauguration of the NPFL Board by the Nigeria Football Federation (NFF) on July 26.
Confident in the definitive kick-off date, Elegbeleye assured stakeholders that comprehensive measures have been put in place to ensure a smooth and successful season.
Notably, the board's focus extends beyond scheduling, aiming to conclude the season on time while accommodating other football programs overseen by the Nigeria Football Federation.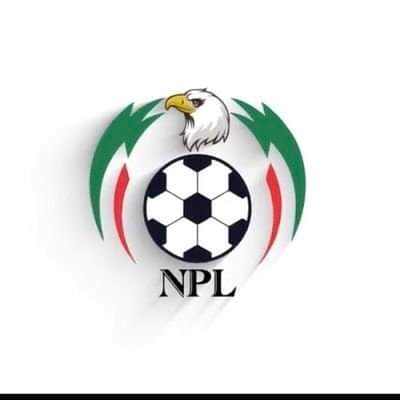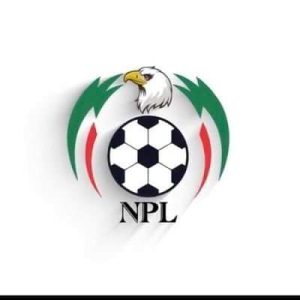 The NPFL Board has undertaken significant efforts to elevate the league's standard and motivate participating clubs.
To this end, the prize money for the league winners has been substantially increased. Last season's champions received N100 million, but this season, the victorious club will receive an enhanced package of N150 million.
A portion of this prize money will be allocated to facilitate facility improvements and enhance players' welfare, encouraging clubs to invest in stadium upgrades and better remuneration for players, ultimately fostering improved performance on the field.
Moreover, the board emphasizes the importance of maintaining high standards in hosting matches.
Stadia deemed unfit to host NPFL matches will remain banned until they successfully pass inspection. Similarly, newly promoted clubs will undergo thorough stadium assessments before the season commences.
Any stadium failing to meet the established standards will not be permitted to host league games, underscoring the board's commitment to player safety and match quality.
Elegbeleye also stressed the pivotal role of match officials in ensuring the league's success. He expressed his hope that referees who performed well in the previous season will continue to excel in the upcoming one.
Prompt payment of indemnities and allowances to referees and other match officials contributed to the success of the previous season, a practice the board vows to uphold in the forthcoming season.
Furthermore, any referee found wanting will face disciplinary actions in accordance with recommendations from the appropriate authorities.
With reigning NPFL champions, Enyimba International FC, having already received their N100 million prize money from the previous season, football enthusiasts eagerly anticipate the upcoming 2023/2024 NPFL season.
The board's visionary approach, accompanied by increased rewards and a focus on stadium upgrades and players' welfare, sets the stage for heightened competition and enthusiasm in Nigeria's professional football landscape.