Football
MUST READ! Phil Jones Sends Open Letter to Man United Fans!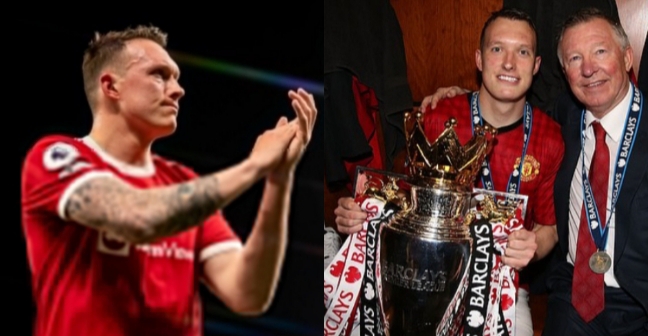 Out-of-favor Manchester United defender, Phil Jones, has penned a long letter to all Manchester United fans, MySportDab reports.
His letter comes following his struggles at the club and after Manchester United had confirmed he will leave the club at the end of this season.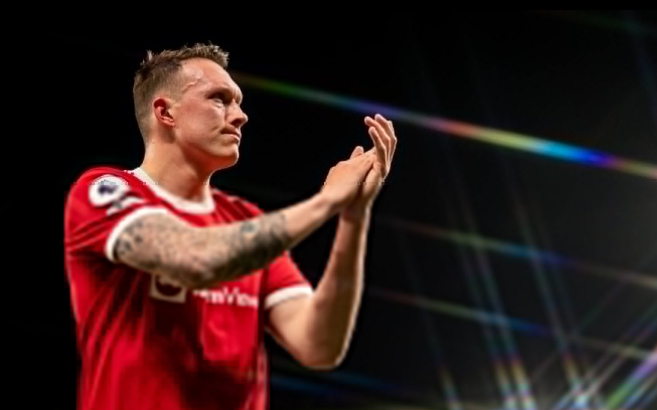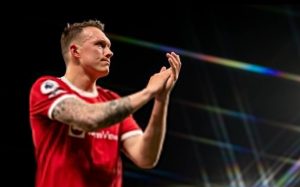 Jones joined Manchester United 12 years ago under former Manchester United manager and Premier League Legend, Sir Alex Ferguson.
After an initial successes in first six years at the club, Jones was hit with injury and has been struggling on the sidelines.
He has fallen off the club's pecking order and has not seen action with the club of for a number of games.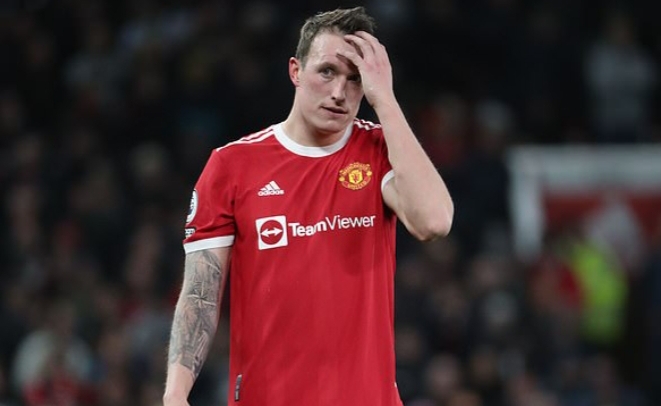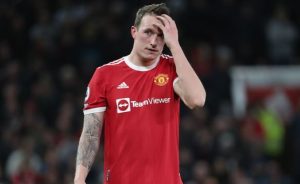 Under current Manchester United manager, Sir Alex Ferguson, Phil Jones is yet to make a single appearance for Manchester United and has been axed from the club's matchday squad.
With just few games to go this season, his four-year contract signed in 2019 will expire next month and it has been confirmed he will leave the club at the end of this summer.
Ahead of his imminent Manchester United exit, Phil Jones has penned a long emotional letter to Manchester United fans.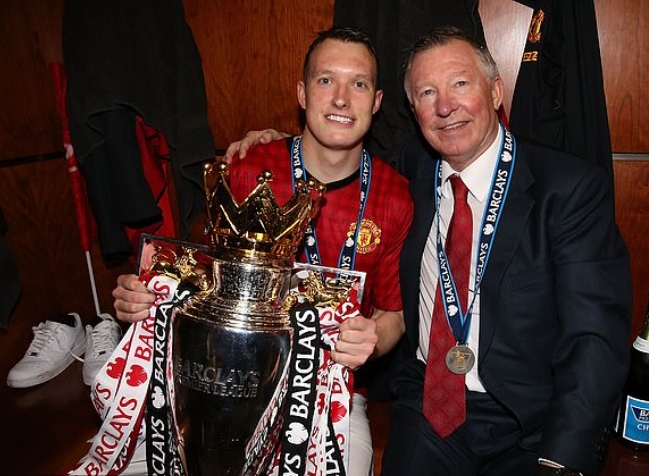 The former England international wrote, " I did everything I could to return back to the field of play but was disappointed that I could not make it."
Jones added he felt he had disappointed his teammates, including his family members who could not spot him playing for the club on matchdays.
"I felt bad that may family could not watch me on matchdays and I always feel like I was not leaving up to expectation and letting people down," he said.
In his poignant and emotional undertones, Jones added, "it is not time to be sad but to look back" and relish what he has accomplished with Manchester United.
Jones joined Manchester United in 2011 from Blackburn Rovers and has made 229 appearances for the club winning the Premier League, FA Cup, Community Shield, and the Europa League with the club.
Read Jones' Full Letter Below 
I thought about how best to present my words to everyone and felt that I wanted to reach the fans who have supported me throughout my time at Manchester United.
It's always tough to leave a club. I did so already with Blackburn Rovers, all those years ago aged only 19, but I could never imagine what was to follow.
My time at United has been nothing short of incredible. When I decided to leave Blackburn, I always wanted to prove myself further. I'd represented my boyhood club, and lived a dream, but I was desperate to show everyone what I could do at the highest level.
I had this hunger inside me and I was desperate to continue that at a club that could challenge for everything. I had offers from a few clubs but I was waiting and waiting for the call from United. One day, on holiday, the phone rang from Sir Alex.
I left my holiday that day, I couldn't wait to meet him. I couldn't wait to sign and, most of all, I couldn't wait to get started. There was only one club where I wanted to continue my journey in the game.
To wear this shirt just once, to wear this badge and represent everyone associated with it, was an honour.
I wish I could have played more. I wish I could have given more to the many squads I played alongside. I will say, from the bottom of my heart, I did everything I could. I did everything the medical team asked of me.
I never left a stone unturned in the pursuit of living my dream and representing Manchester United on the pitch. I spent some difficult days away from my family, rehabilitating and recovering away from everyone, recuperating away from the training pitch, which I was desperate to get back to.
I've said before that I found it hard to even speak to my team-mates, I was hurt that I couldn't help them. I was hurt that my family couldn't see me on the matchdays, you feel like you're letting people down.
Sometimes, in life, things happen that we don't like, but we have to learn to accept it and be at peace in our minds that we did everything we could to overcome the challenges. In your career, and life, that's all we can really do.
The road can be rocky and throw you off track. It's about getting up from setbacks and keeping going. This is a lesson I'll push into my next challenges, for whatever lies ahead.
I lived a dream at the biggest club in the world. I played for England in major tournaments. At United, I won trophies, most notably the Premier League under Sir Alex, in his final season.
It's not a time to be sad, it's a time to look back, for me and my family, and be happy that I managed to live a dream at United. I can always say to my family and friends that not many people get to play for this club, to always be in its history and to be able to look back with such happy memories.
I wish Erik [ten Hag] and his staff, all the players, the best of luck for the future. He's building something here and I'll be watching, supporting and hoping, more than anyone, that he can continue the progress we can all see already.
I want to say thank you to everyone who has helped me at Manchester United, where I've made friends for life.
But, most of all, my family, who stuck by me through everything. The biggest one to my wife and two beautiful girls, I cannot put into words the support you've given me. We've stuck together and I can't wait to see what the future holds.