Football
Neymar React To PSG Fans Protest With SHOCK Instagram Post! [Details]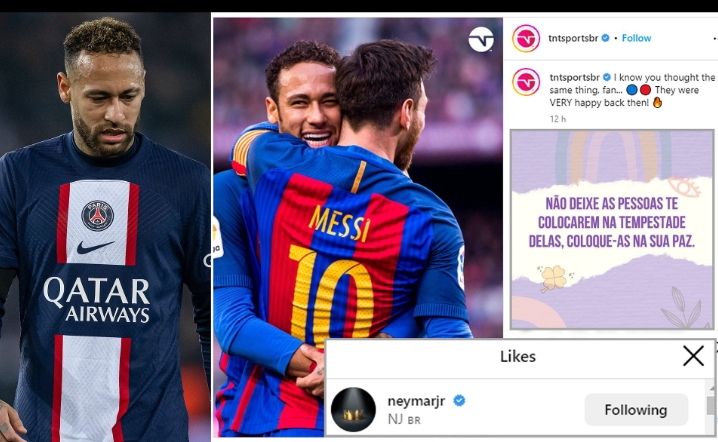 Neymar has reacted to PSG fans protest calling for him to leave the club, MySportDab reports.
Disgruntled PSG fans took to Neymar's home in Paris calling for the Brazil international to leave following his recent travails at the club.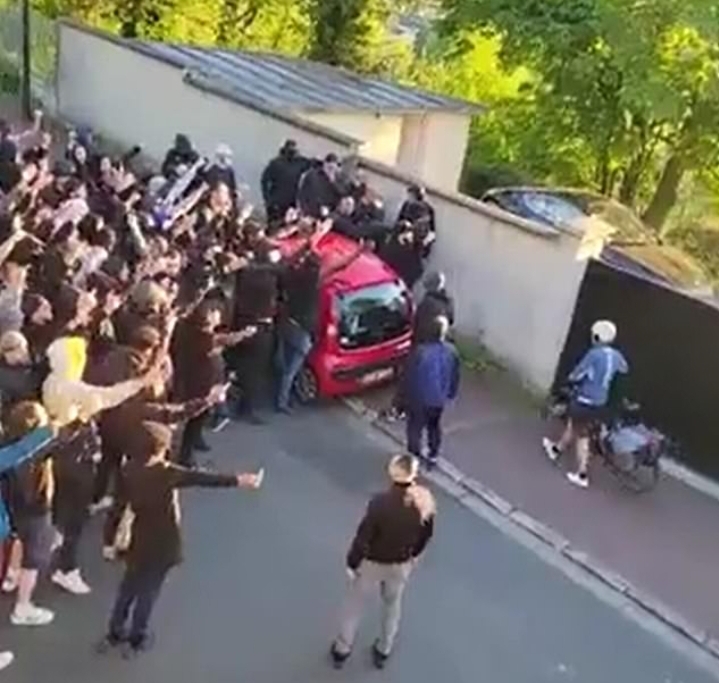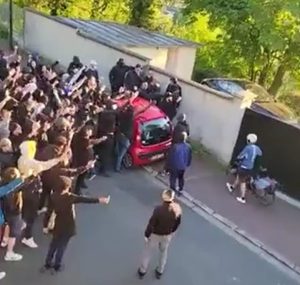 Now, Neymar has replied the fan by dropping series of shock Instagram posts and also liking posts about PSG.
The Brazil international and former Barcelona star was spotted by eagle-eyed fans who saw him liking an Instagram post that called PSG 'a small club'.
Neymar did not have a poor campaign for PSG this season.
Before his injury that ruled him out till the end of the season, he had 17 goals an 18 assists for the club.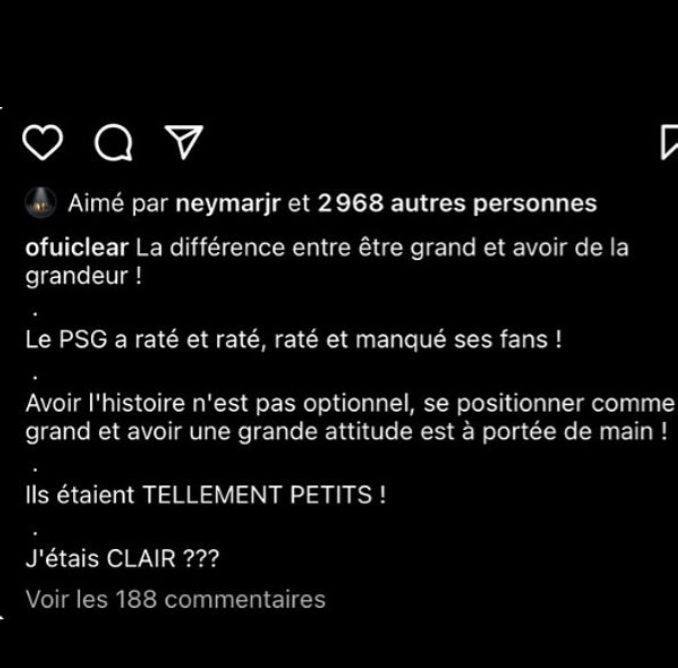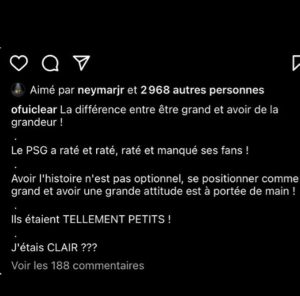 However, he struggled to find his footing subsequently before the injury and was regularly booed by the irate fans.
In recent weeks, Neymar's popularity has plunged further this season, culminating in the siege of his home by angry PSG fans who want him to leave.
Neymar has obviously been angered by the action of the fans and has taken to social media to register his displeasure over the turn of things at the club.
The caption of the post which he liked on social media reads;
"The difference between being great and having greatness!' The caption reads. 'PSG has lacked and is lacking, its fans have lacked and are lacking!
'Having history is not optional, position yourself as great and have the attitude of greatness is within reach! They were SMALL!'
PSG have condemned the action of the fans but it appears the relationship between Neymar and PSG fans have gone down the drain.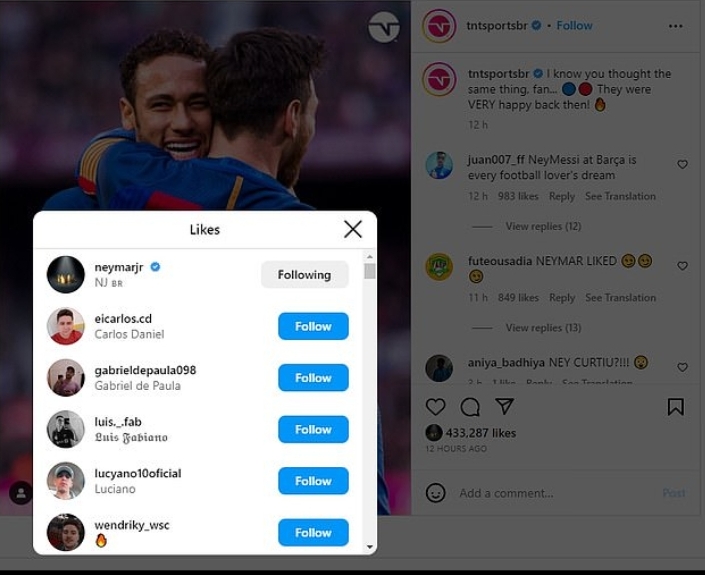 Apart from liking the post aiming a dig on PSG, Neymar still went on to like another post which suggests he and Messi were happy when they were at Barcelona than they are now in PSG.
With a picture of Neymar and Messi embracing and smiling in Barcelona shirts, the caption of the post read;
"I know you think the same thing,' read the caption beneath the post. 'They were VERY happy back then!'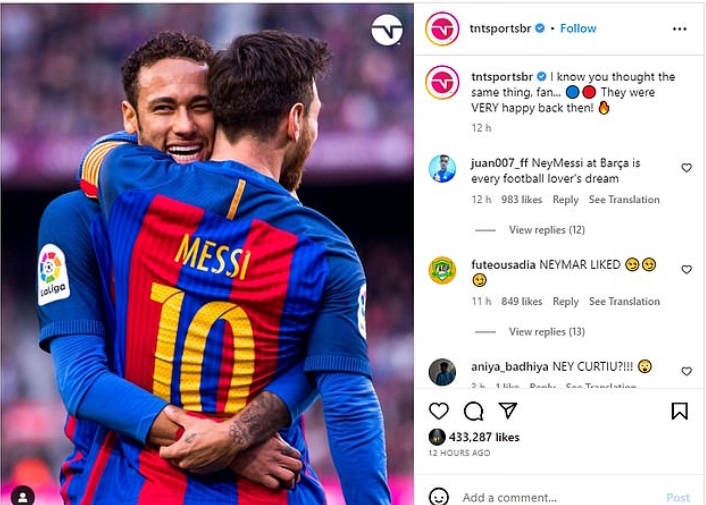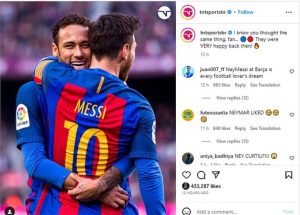 Neymar's like later disappeared from the post but eagle-eyed fans have already spotted it.
In addition to the two liked post, Neymar also aimed a thin-veiled dig on the PSG fans who called for his exit from the club.
Neymar post a message on his handle which reads;
'Don't let people drag you into their storms, bring them into your peace,' he wrote.
Neymar's faceoff with PSG fans is coming at the backdrop of the clash between Messi and PSG that has seen the seven times Ballon d'Or winner suspended for two weeks from the club.
As things stand, Neymar's PSG future is uncertain while it has been confirmed Lionel Messi will leave the club at the end of the season.