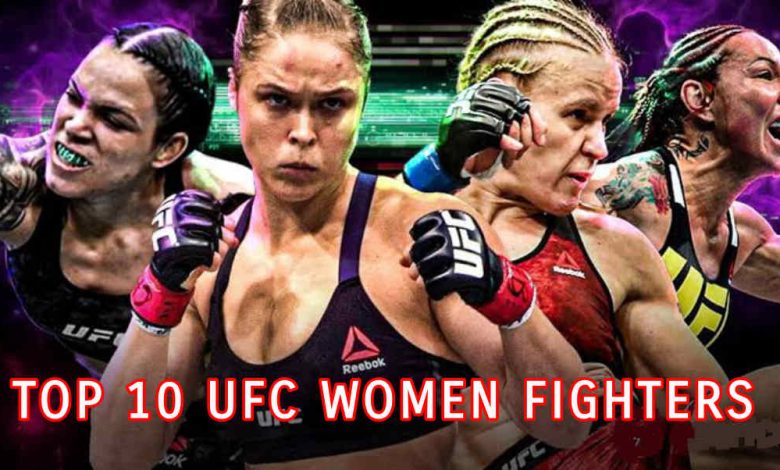 The top 10 UFC Women fighters are among the ruthless names who have earned their spot as the best.
So many names have come and moved on in their career over the years while they made their mark.
Women UFC has earned a steady growth in fighters and viewers who come together to watch the sport.
Top 10 UFC Women Fighters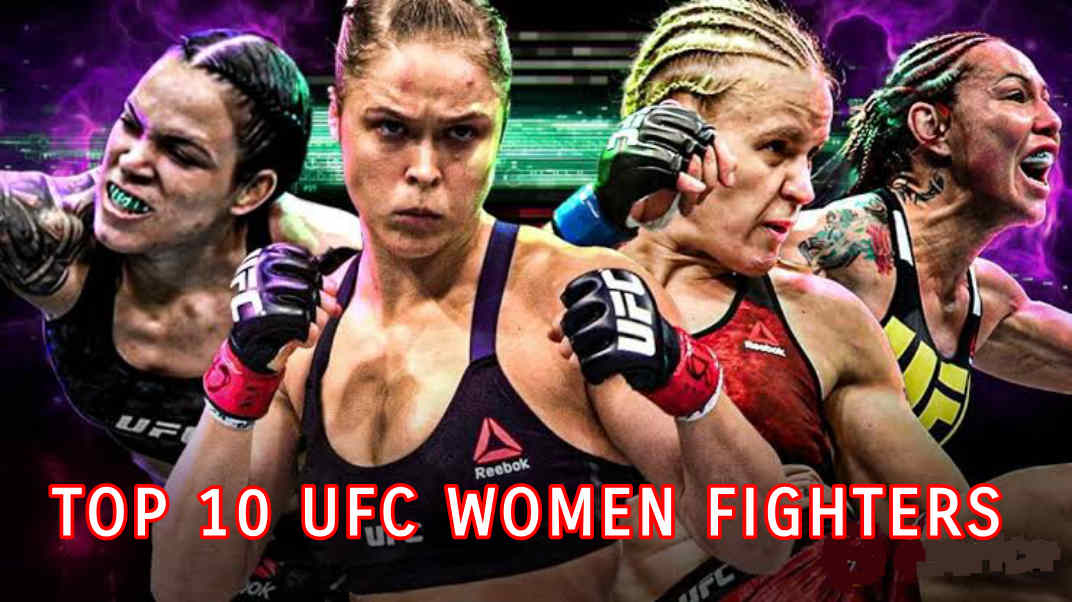 So many UFC Women fighters have had the opportunity to make their name known in the octagon.
Many are still active, while few others have either moved on to fight in the WWE or retired from the sport.
UFC has proven to be one of the ruthless and realistic sports and entertainment which isn't for the weak-minded.
10: Valentina Shevchenko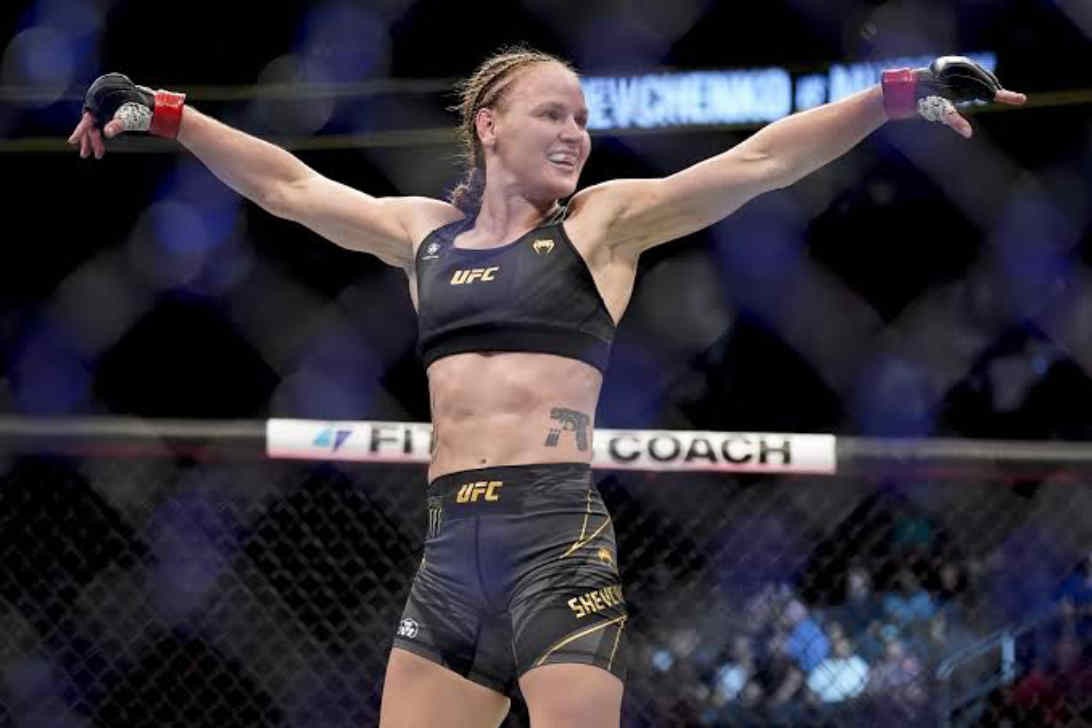 Valentina Shevchenko is one of the top names for UFC women fighters who have made their mark.
She is one of the best kickboxers who was able to transition into the UFC, where she made her mark globally.
She gained a streak of 55 to 1, which landed her pushing all her focus in MMA, which was the main priority.
READ MORE – Hottest WWE Female Wrestlers 2023
She has dominated the UFC for two decades since making her professional debut as a fighter.
Valentina Shevchenko is a top fighter and earned every right to be called among the best UFC fighters.
9: Cat Zingano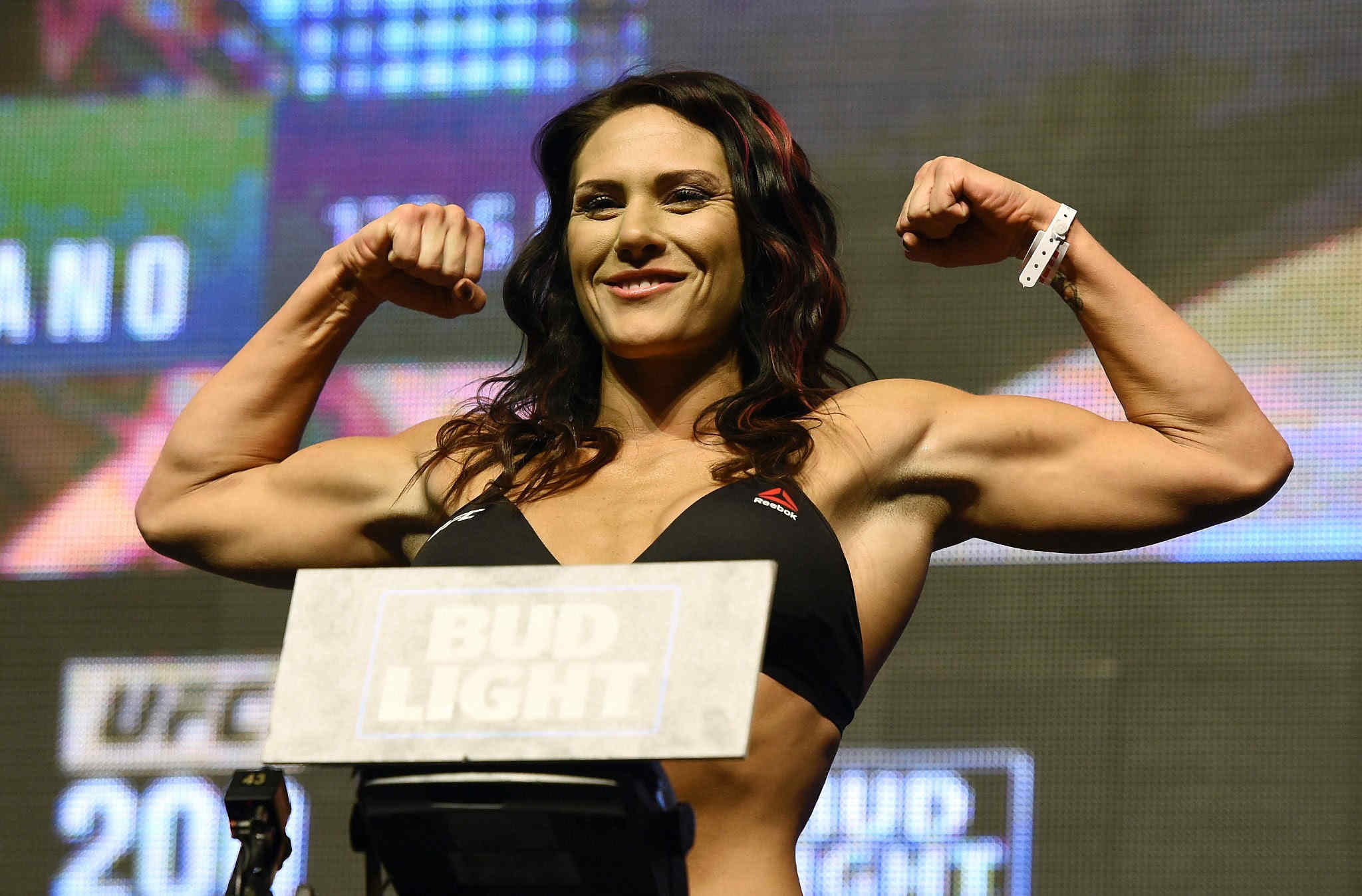 Cat Zingano is one of the top UFC Women fighters who never got the due she well deserved.
She has made a name for being the destroyer of the biggest fighters who have never tasted victory against her in any fights.
She has put down Amanda Nunes, one of the biggest names in an epic fight.
Her career was always interrupted by injuries that never saw her being able to push that far as claiming Championships.
Cat Zingano is doing well despite having to deal with the suicide committed by her husband some time ago.
8: Megumi Fujii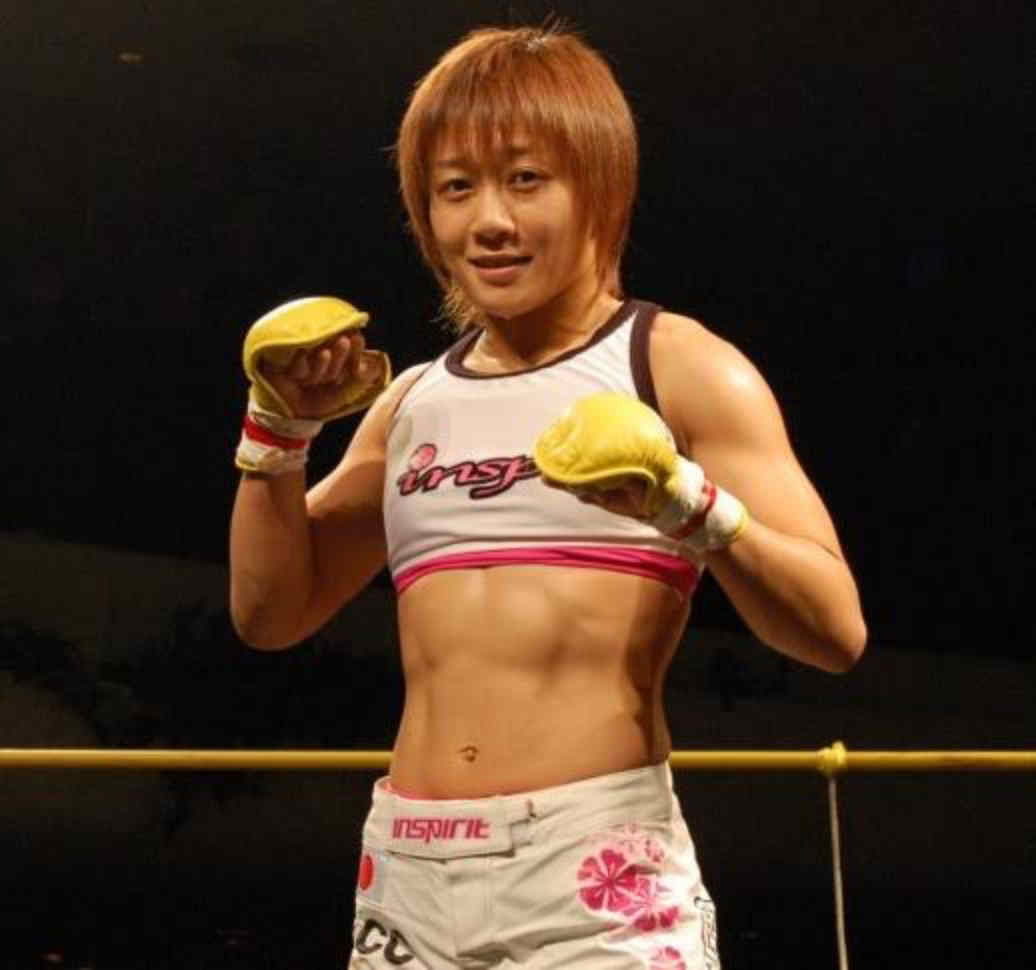 Megumi Fujii is a Japanese fighter who is one of the few names coming from Asia to make themselves a fighting force.
She created a long-running streak of 22 fight victories, making her one of the biggest names.
She is undoubtedly one of the top 10 UFC women fighters in history. She was undefeated for most of her career, which was a success.
Megumi Fujii has also participated in jiu-jitsu. She has a black belt in Judo, where she started before making the UFC.
7: Miesha Tate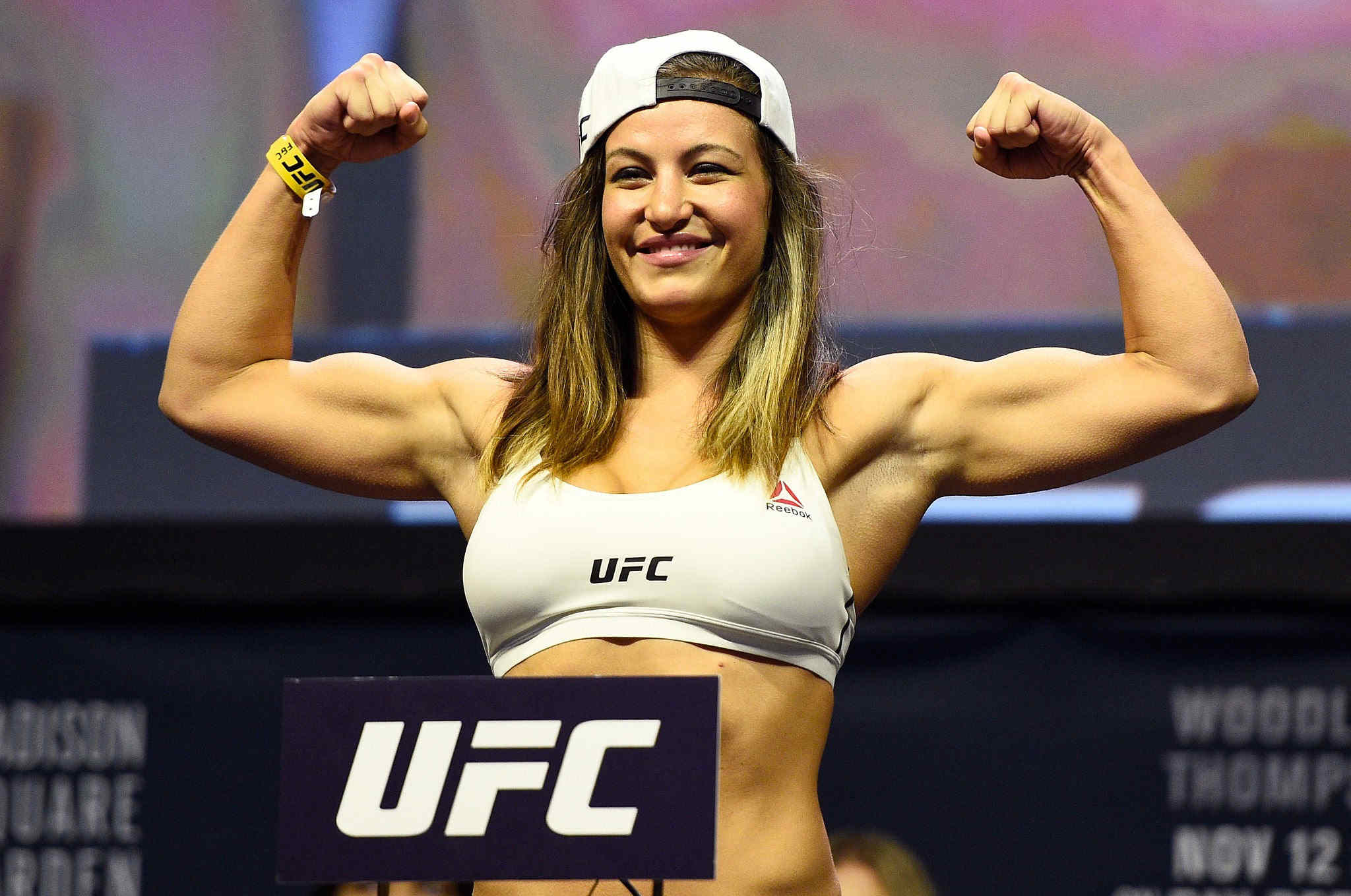 Miesha Tate is one of those fighters who became popular simultaneously with Ronda Rousey. They are both enemies.
She is notable for her strong ability to hold down her opponent with her powerful grip.
Her rivalry with Ronda Rousey was the most talked about in the UFC, which latest for a long time between them.
She was never able to put down Ronda all through their fights. She could go on and defeat Holly Holm, another big opponent.
Miesha Tate is a Championship-winning fighter who has put her name on the World map as one of the top 10 UFC fighters.
6: Holly Holm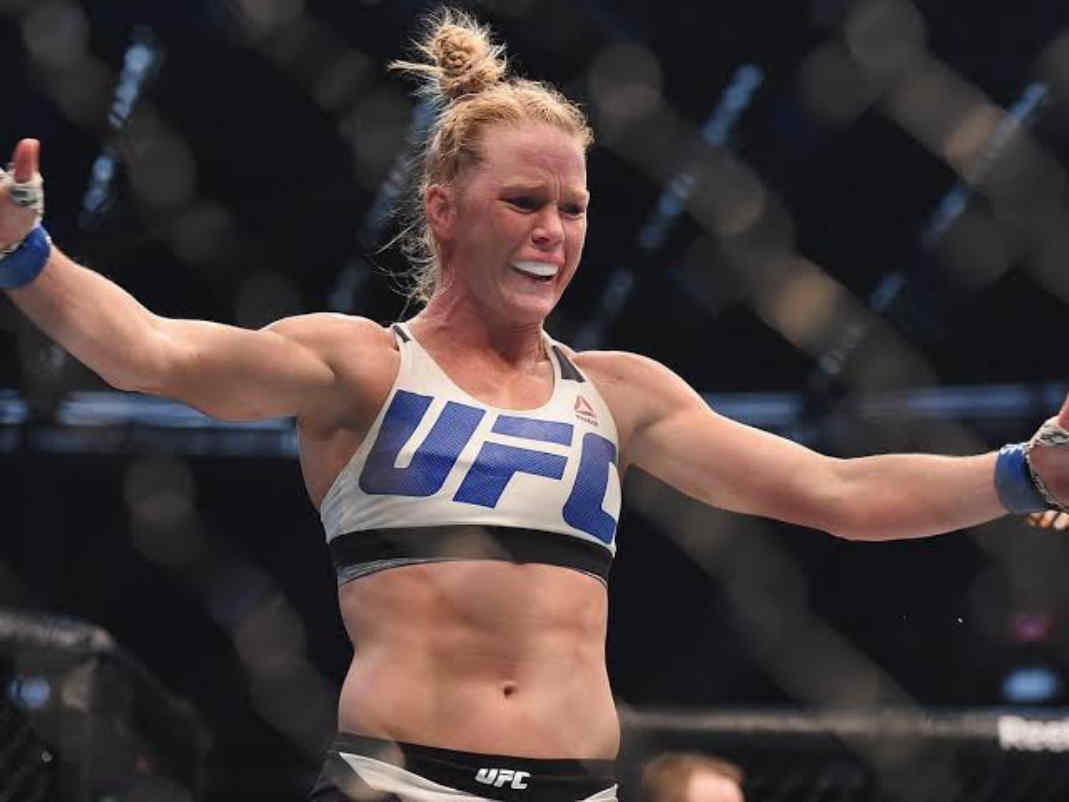 Holly Holm established herself after her shocking victory over Ronda Rousey, which is tagged as the biggest to this day.
She is called the Preachers Daughter due to her character in her fight and her mimics.
Her fight with Ronda saw her doing the impossible, immediately putting her as the number one contender.
She has proven to be a warrior up for any fights thrown at her. She has also survived a lot of matches which almost ended her record.
Holly Holm is undoubtedly one of the biggest UFC Women fighters in the roaster during her prime days.
5: Cris Cyborg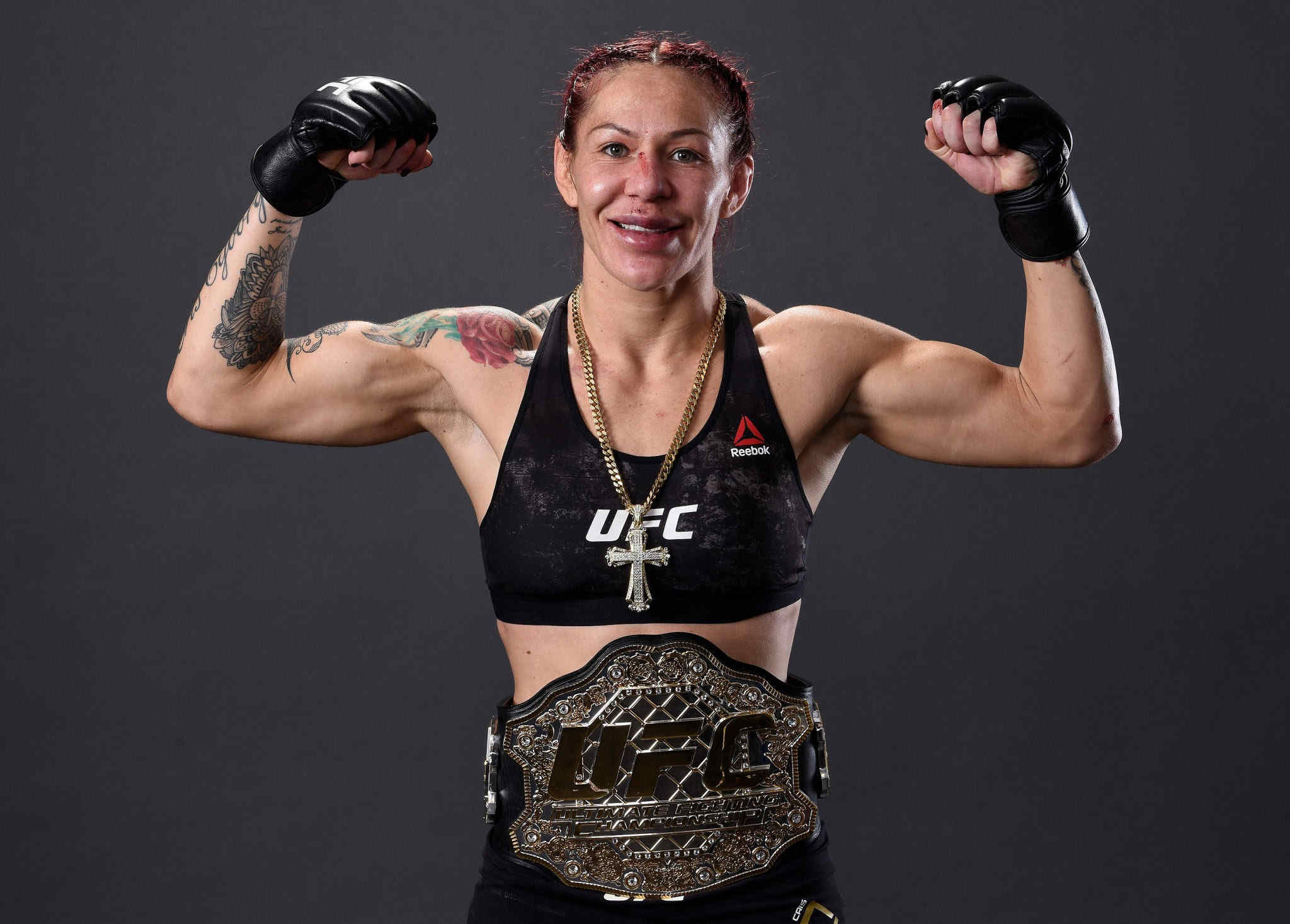 Cris Cyborg is one of the deadliest, and scariest UFC Women fighters there is to be today.
Her physical appearance is built like a tank with her powerful punch, which is one of the hardest.
One of her biggest strengths is having a good grip on her opponent whenever the fight goes to the ground; she is equal to the task.
She has won titles in all four promotions in fighting. She remains the only woman to make such a feat happen today.
Cris Cyborg is no match for her opponents as she makes it into the top 10 UFC Women fighters.
4: Joanna Jedrzejczyk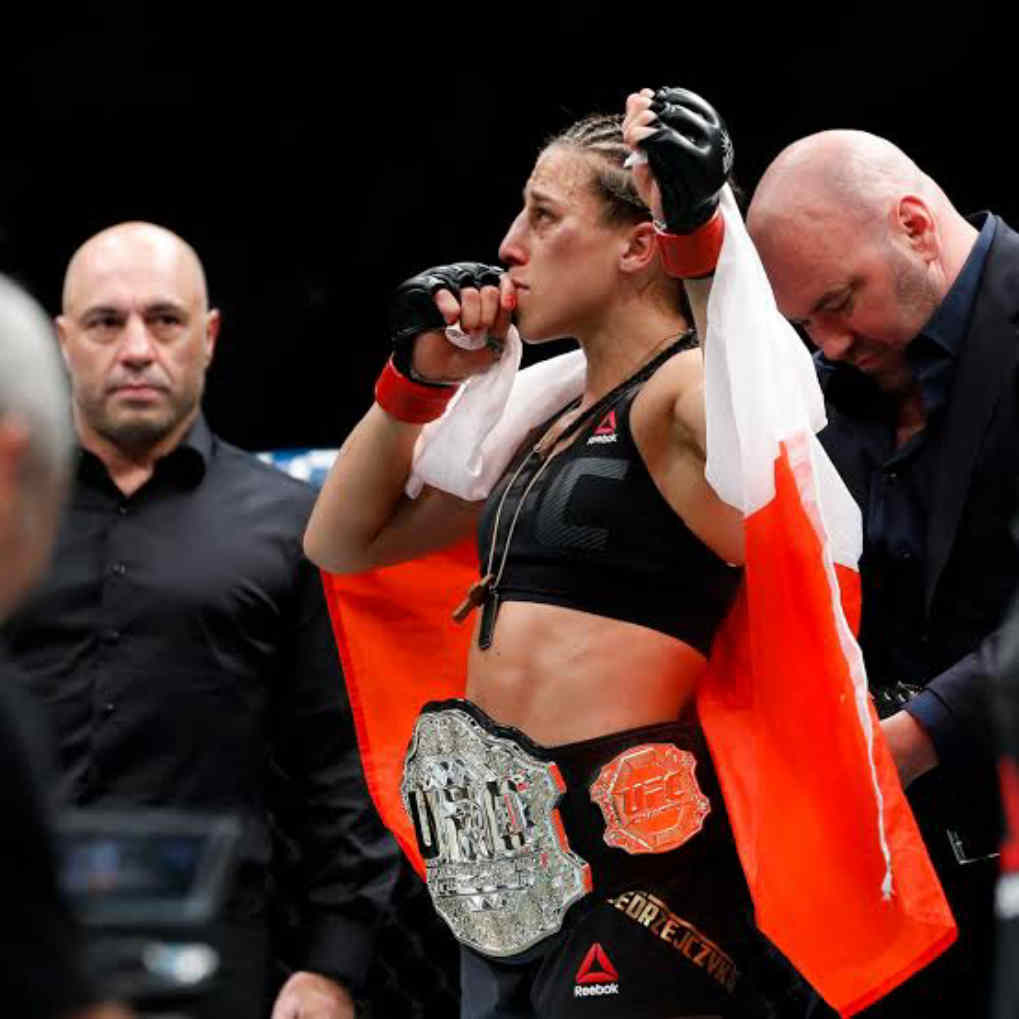 Joanna Jedrzejczyk had her moment as the best amongst the top UFC Women fighters.
She dominated for a long time fighting against the best and some of the biggest names in the UFC.
She put her name on the map with her dominance which saw her clearing out the rooster filled with the best fighters.
One of her biggest fights was against Zhang Weili, still considered one of the best of all time, which came from both women.
Joanna Jedrzejczyk is a driving force who made sure she made it count whenever she was in any fight.
3: Rose Namajunas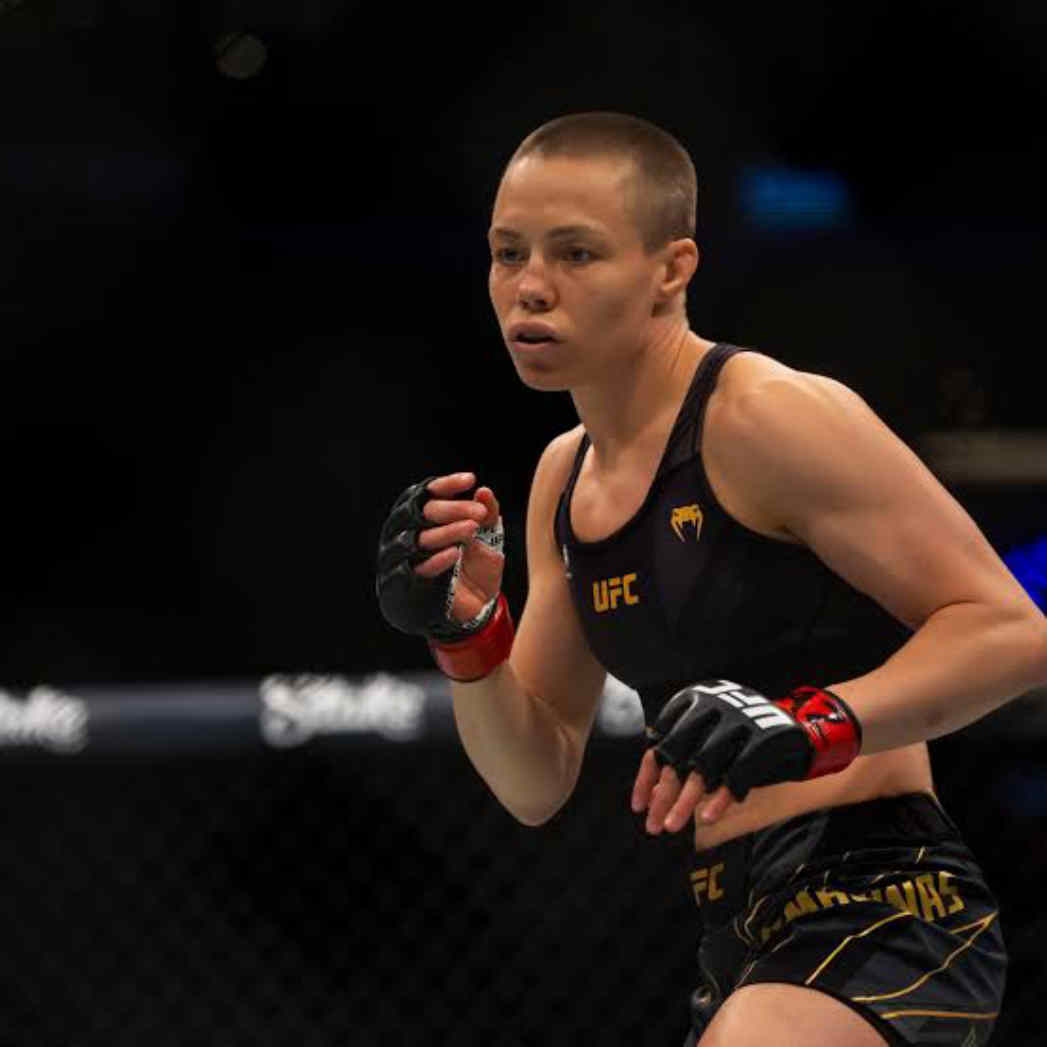 Rose Namajunas is one of the biggest names there is to mention about UFC Women fighters.
She has made a lot of difference and gained massive support from her fans.
She is the fighter who ensured Joanna Jedrzejczyk did not retire with the Championship belt she snatched.
She made a first-round knockout as an underdog in the fight, which was how she established herself in the WorldWorld.
Rose Namajunas put her name in the record book, and she has been going strong since that moment.
2: Amanda Nunes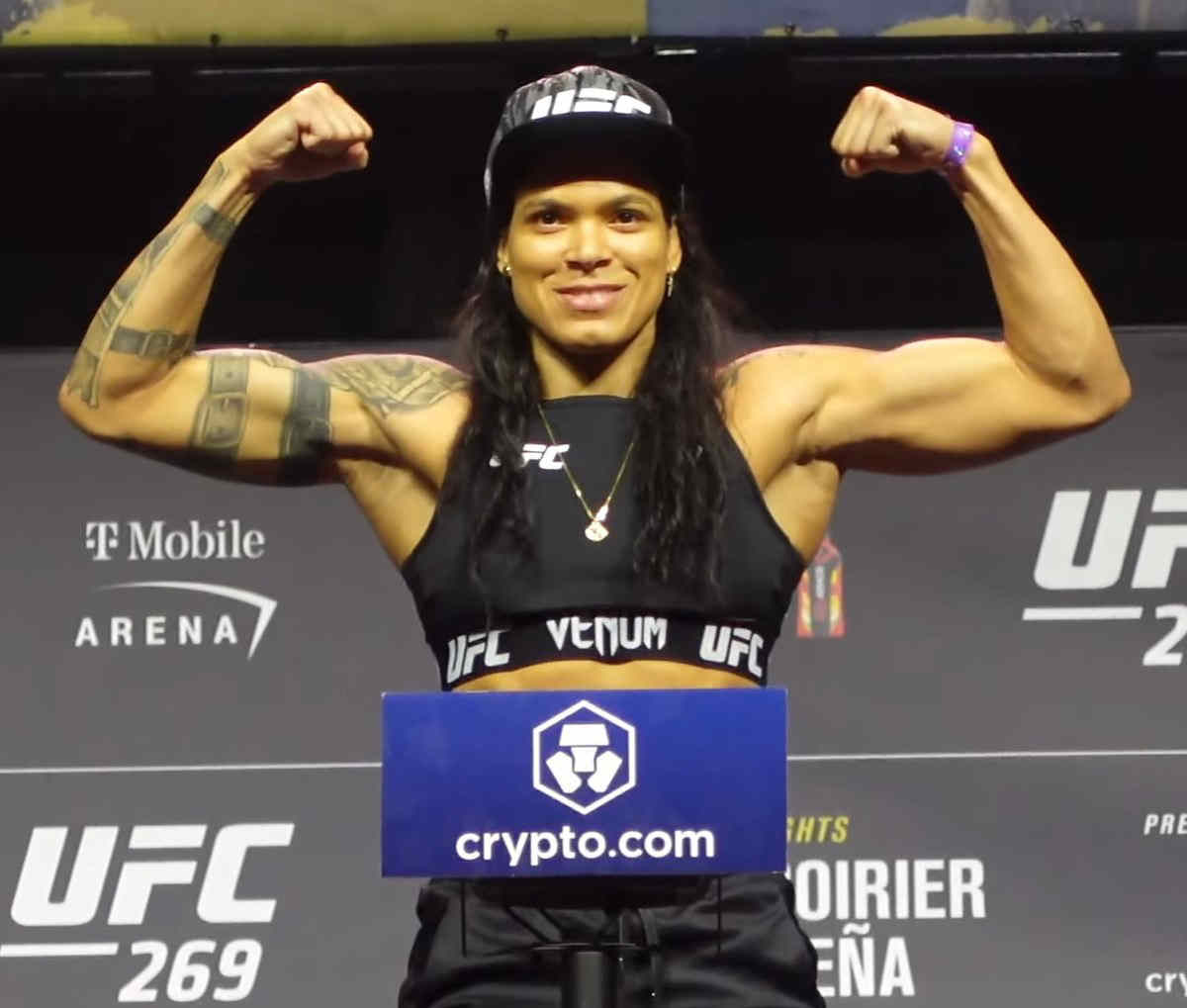 Amanda Nunes established herself quickly in her short time as one of the top 10 UFC women fighters since making her debut.
She has gone on to make her mark within six years of fighting. Her ability to quickly become a top fighter is remarkable.
She has beaten almost every UFC Women's fighter since making her professional debut six years ago.
The Brazilian female fighter has dominated two categories she has passed through in her career.
Amanda Nunes's fight against Ronda Rousey was one of the biggest, selling about 1 Million PPVs.
1: Ronda Rousey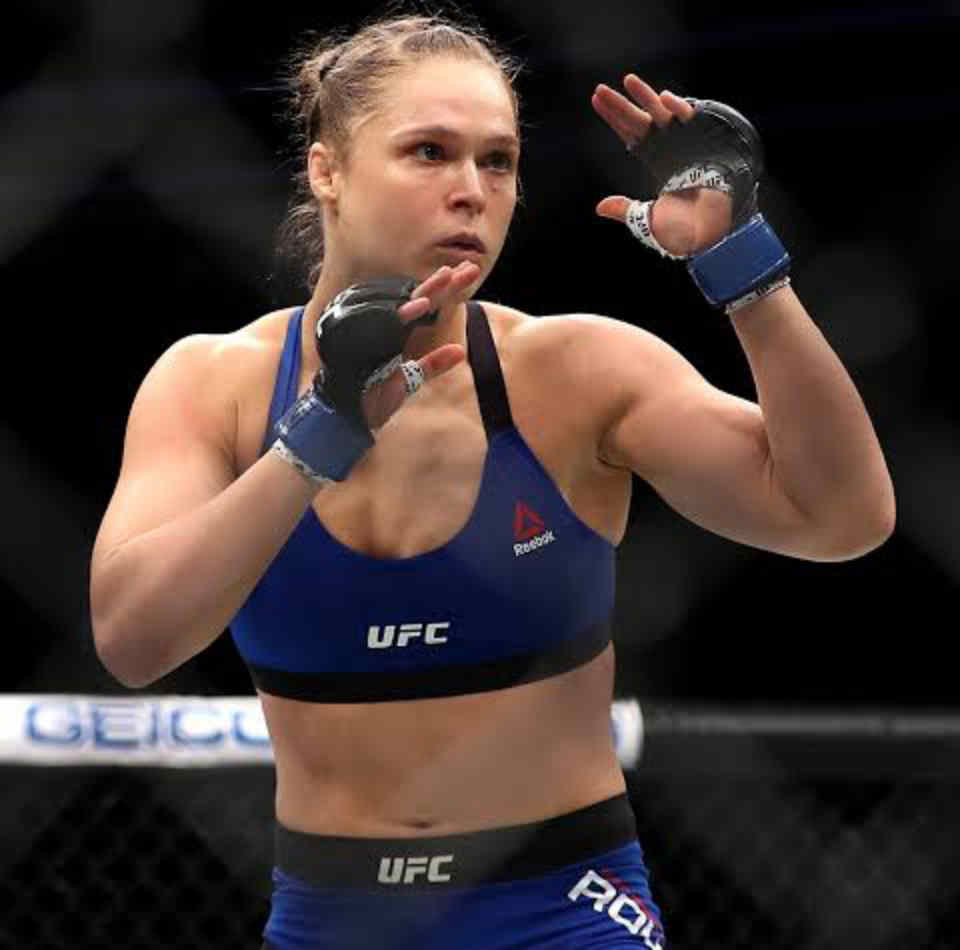 Ronda Rousey is one of the biggest names among the top 10 UFC Women fighters in the WorldWorld.
She made the sport more popular due to her unique style of fighting, which so many people admire.
Ronda switched to WWE, which shocked many people as she was still able to dominate.
She became a force with the nickname Rowdy which sank fear into the spine of her opponents.
Ronda Rousey's face is one of her greatest elements which is always ready to rip into her opponent without holding back.
The top 10 UFC women fighters can't be done without adding Ronda at the top where she belongs.