Football
Fans Clash, Fight Match Officials In Brazil Cup Match! (VIDEO)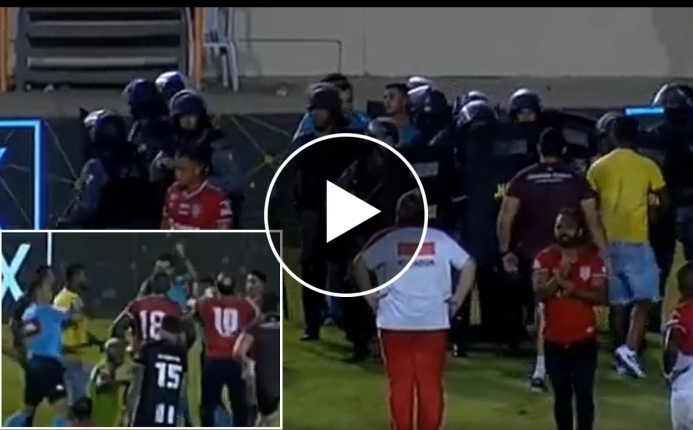 It was a sad end to the Botafogo Vs Sergipe Brazil Cup match as a mass brawl broke out between the fans and the match officials, MySportDab reports.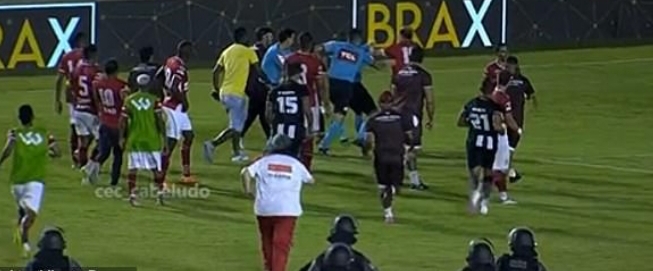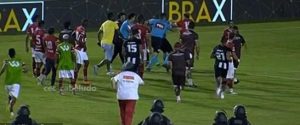 Sergipe ply their trade in Brazil's fourth tie and were taking on Botafogo, who are plying their trade in the Brazil top flight.
Sergipe were surprisingly leading Botafogo by a lone goal and have held on to the narrow lead until regulation time.
The center referee reportedly added a long extra time of 9 minutes to the game after the end of the regulation time.
The 9 minutes of added time was exhausted without Botafogo being able to find an equaliser.
Meanwhile, there were signals of disgruntlement by the Sergipe fans after the 9 minutes of added time was exhausted.
The referee allowed the game to be played one minute more and surprisingly Botafogo finally got the equaliser in the 100th minute after the regulation time and extra time was exhausted.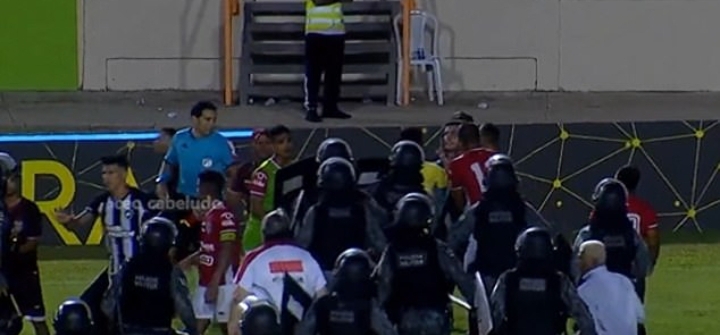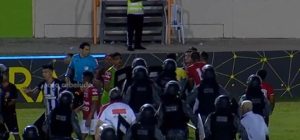 The goal angered Sergipe fans, who invaded the pitch and made their way toward the referee with anger.
In a viral footage available at the end of this post, a mass brawl broke out between the fans and the officials with the fans trying to attack the referee.
Riot Police were then forced to intervene with their shields to restrict the angry fans.
Reports have confirmed that the anger of the fans must have stemmed from the fact that away teams qualify in the event of a draw in the Brazil Cup.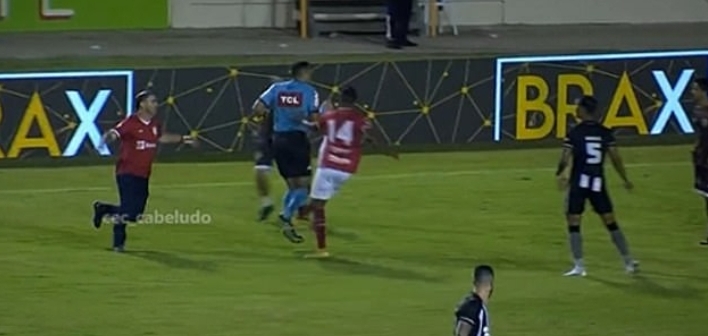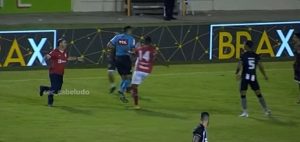 Also, the referee is said to have added only 30 seconds to enable Botafogo to take a corner kick from where the goal came in leading to massive outrage by the fans.
After the enraged fans storm into the pitch, Riot Police had to force their way and escort the officials saving them from the fury of the irate fans.
Video;
Presidente do Sergipe agredindo com vários socos o árbitro ( Bráulio) no final do jogo entre Sergipe e Botafogo.

Lamentável!pic.twitter.com/a1uhlP2Pff

— LIBERTA DEPRE (@liberta___depre) March 3, 2023