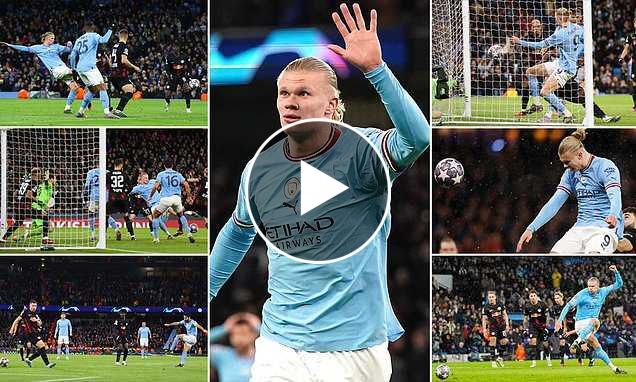 Manchester City striker Erling Haaland has now suggested that the team play more with this same insensity in other matches, MySportDab reports.
The Norwegian broke yet more records by scoring five goals in a thrashing of RB Leipzig.
Haaland has now scored 39 goals this season, setting another record again.
He is now also the youngest player ever to score 30 goals in Champions League history.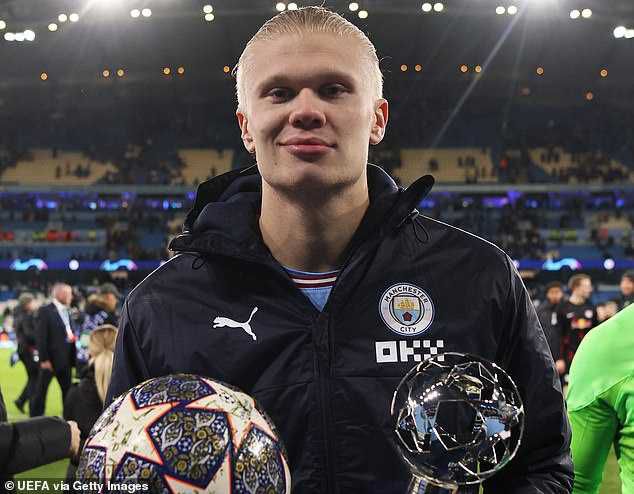 Now, Haaland believes City should go at teams with this same intensity more regularly across all competitions.
'We prepared well for the pressing, more at home we have to do more,' the 22-year-old said.
'We are very good at winning the ball back.
'I think we should do this more. I think we can press more, and that creates more space to play.'
Haaland added: 'I told Pep I wanted a double hat-trick but what can I do? I'm not the coach.
'I remember just shooting. I was already tired of my own celebrations.
'My biggest strength is scoring goals, many goals.
'I'm always trying to get the ball in the back of the net. It is more about being fast and placing the ball where the goalkeeper is not.'
However, Guardiola hopes Haaland can help City win the Champions League finally this season.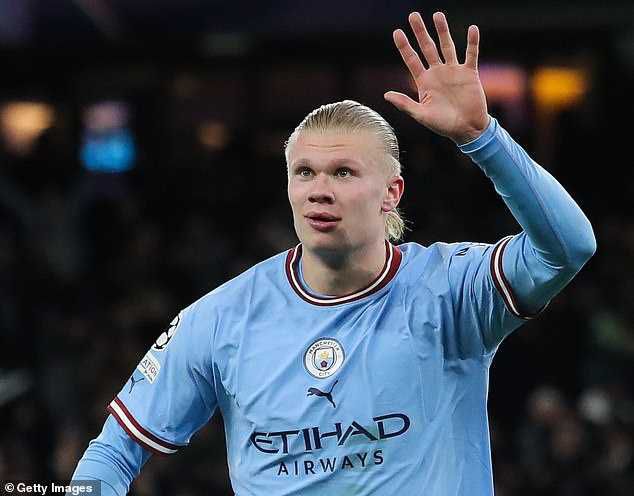 'It's five in 60 minutes, if he played the whole 90 minutes, I don't know!' Pep said.
'He has a massive talent, power and mentality. He is a serial winner. A player like Erling is very important in this competition.
'The problem he will be criticised for not scoring two or three goals in matches. His mood is key for all of us. He scored five, had 30-35 touches of the ball, that's what we want.'
"I would love to score a double hat-trick!"

Man City's Erling Haaland reacts to his historic night 🔥#UCL pic.twitter.com/Sm2mV6Pg8K

— Football on BT Sport (@btsportfootball) March 14, 2023