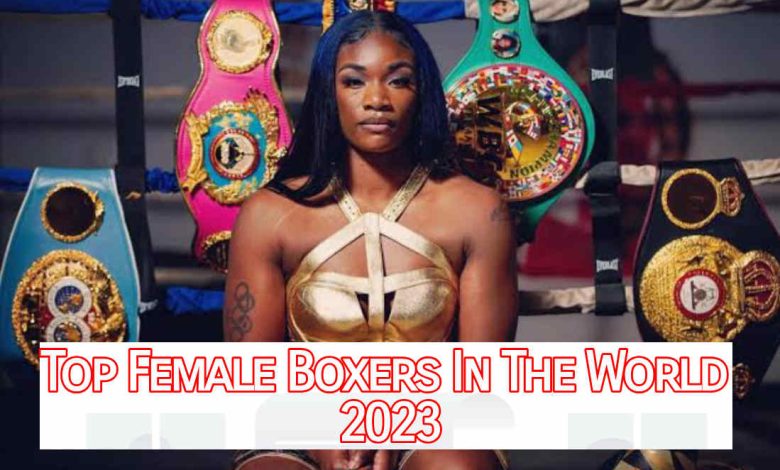 Female boxers have recently gained massive exposure and support, which has yet to be improved.
The females now not only compete in popular national and international events but are recognized as some of the best boxers in the World.
In 2023, it is expected that some of the top female boxers in the World will be familiar names, as well as some up-and-coming fighters.
Top Female Boxers In The World 2023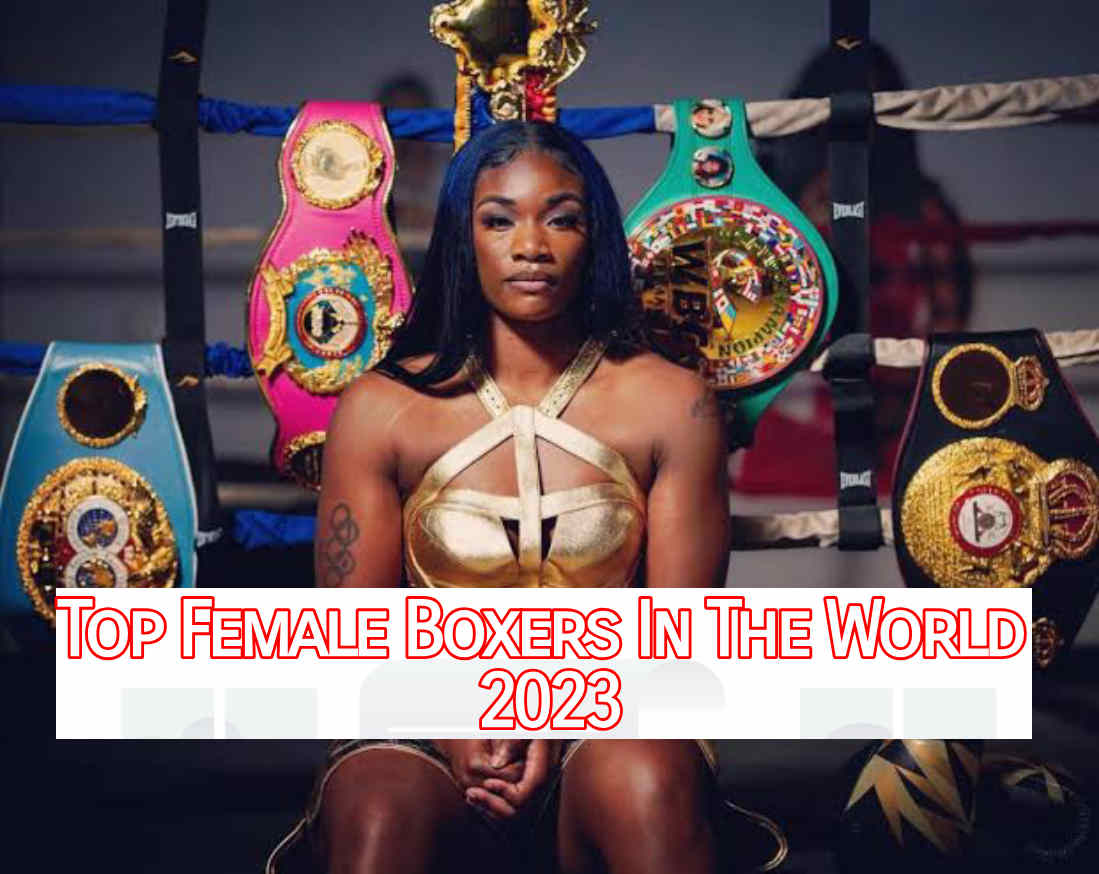 Since its inclusion in the Olympic Games in 688 BC, boxing has gained a reputation as the "gentleman's sport" and has seen a rich history.
Women have been incorporated into the sport over time and are now an integral part of its heritage.
Women likely began boxing for the first time in North America in 1876 on a Native American reservation in Canada that has since been forgotten.
READ MORE – Hottest Female Golfers Of 2023
Women boxers were only allowed to compete in exhibition matches and were not acknowledged as equals to their male counterparts in the professional ranks.
The Women's Boxing Championship became an official Olympic sport in 2012.
Since then, many women have decided to contest as professional boxers.
Every year brings a slew of new names, and incredible veterans in the game have been there for some time but have yet to get the credit they deserve.
These seventeen women have shown that they are the best in the World by winning world titles, setting world records, and being successful in business.
Female boxers also have, for their part, accepted and embrace the sports as one that they could enjoy.
10: Hannah Rankin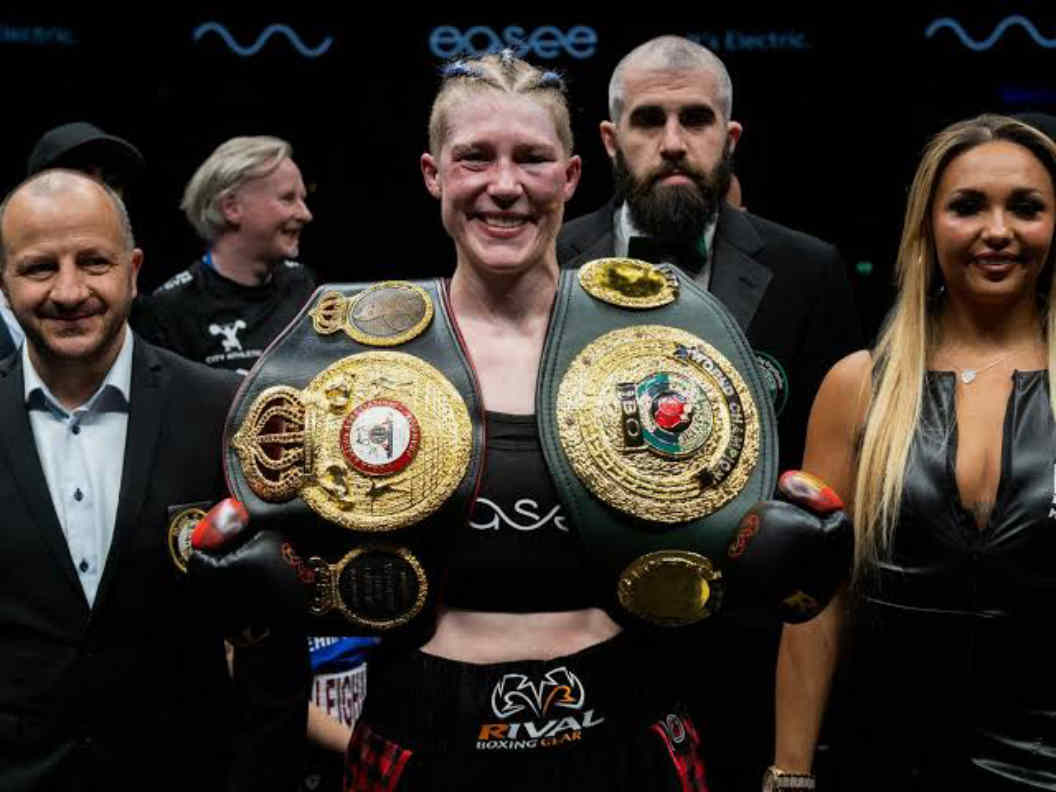 Originally from Scotland, professional fighter and bassoonist Hannah Rankin has a dual career.
Since November 2021, she has been the undisputed W.B.A. women's super-welterweight champion.
In 2019, she held the IBO belt; in 2018, she challenged for the W.B.A. women's super-middleweight belt, the WBC and IBF belts, and the WBO belt for women's middleweights.
The Ring and BoxRec have her as their number five active female middleweight as of October 2020.
9: Amanda Serrano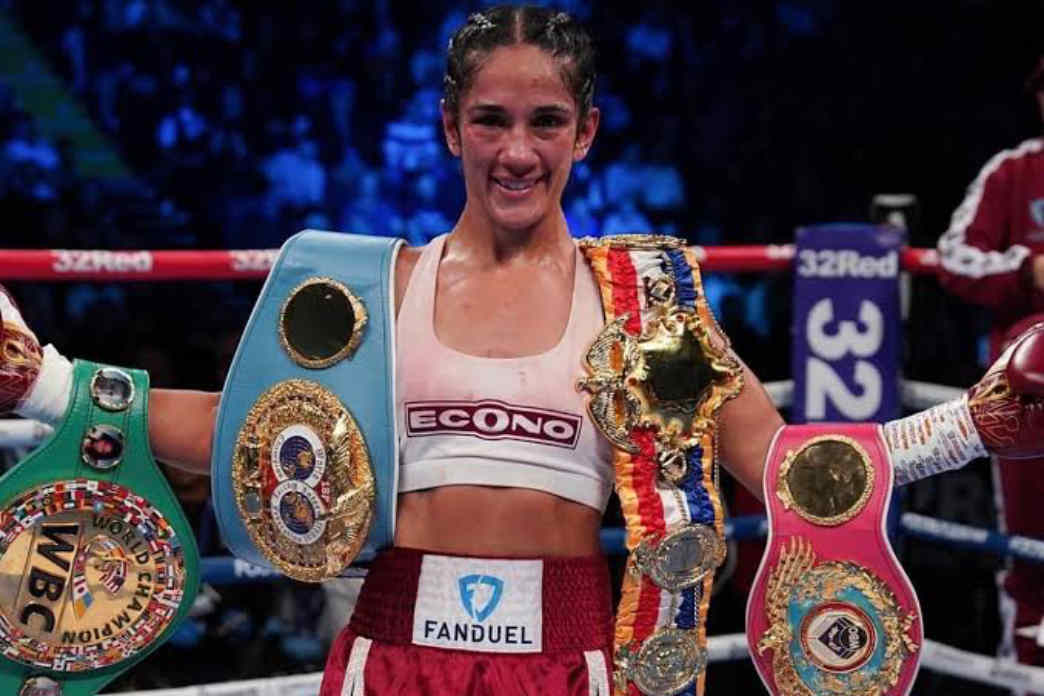 Serrano holds the record for the most victories by a female boxer, nearly 40, and is a champion in seven weight classes.
Serrano made her professional debut in 2009 and has since had considerable success while fighting in higher and lower weight classes.
For the most world titles held simultaneously across weight classes, she trails only Manny Pacquiao by one.
Despite having her undefeated streak of 28 fights interrupted by Taylor in an instant classic, she still showed that her years of hard work were worthwhile.
Since then, she has recovered and is again gunning for another championship. In addition to dominating the boxing world, Serrano has also tried her hand at mixed martial arts.
Serrano is taking a unanimous decision against Erika Cruz to win the featherweight title. On February 4, it will take place at Madison Square Garden.
If all goes as planned, she hopes to finish 2023 as the uncontested champion in two weight classes.
Her talents put her amongst the best female boxers with their names in the history record book.
8: Chantelle Cameron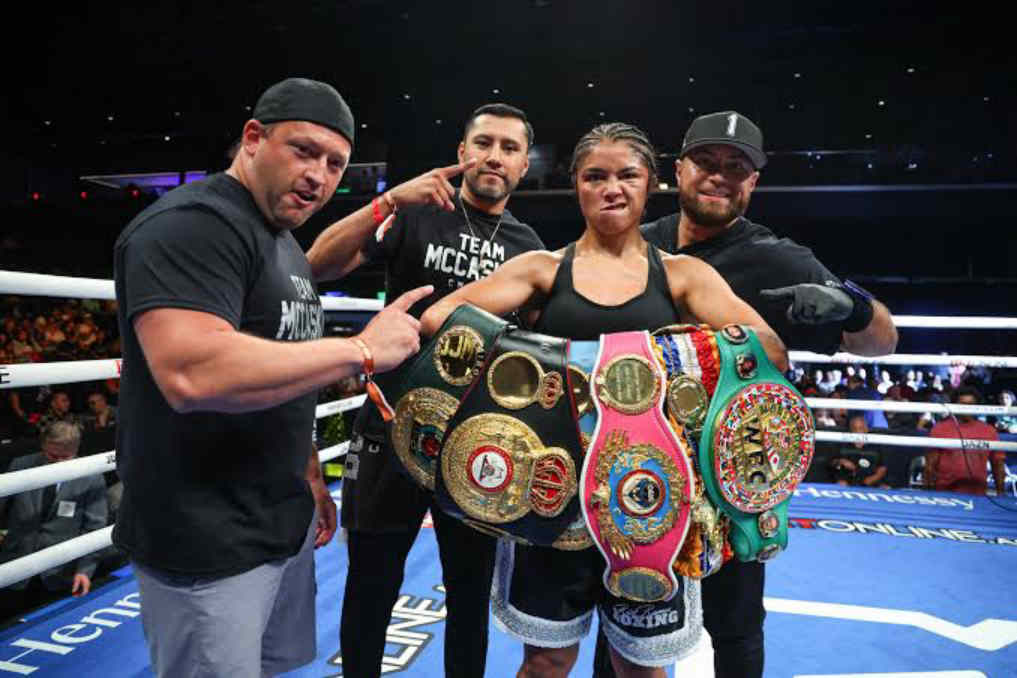 Chantelle Cameron is one of the best female boxers who have gone on to make something of herself in the ring, fighting with big names.
As an amateur, the 31-year-old continued to compete until 2017, when she became professional after losing in the finals of the 2017 U.S. Open to Katie Taylor.
The lightweight gold medal was the first of many she would soon claim. In 2020, Cameron began her reign as the light welterweight champion.
In 2022, she confirmed her status by defeating Victoria Bustos and the undisputed welterweight champion Jessica McCaskill.
Her victory against the latter made her the undisputed light-welterweight champion. She can hold her own in a battle with anyone and has a powerful punch.
Cameron anticipates her next challenger. It is now unknown if the bout between Cameron Diaz and Christina Linardatou, which the WBO recently mandated, will occur.
A rematch with McCaskill for the welterweight title is also on the table, as is a fight against former champion Mikaela Mayer.
7: Alycia Baumgardner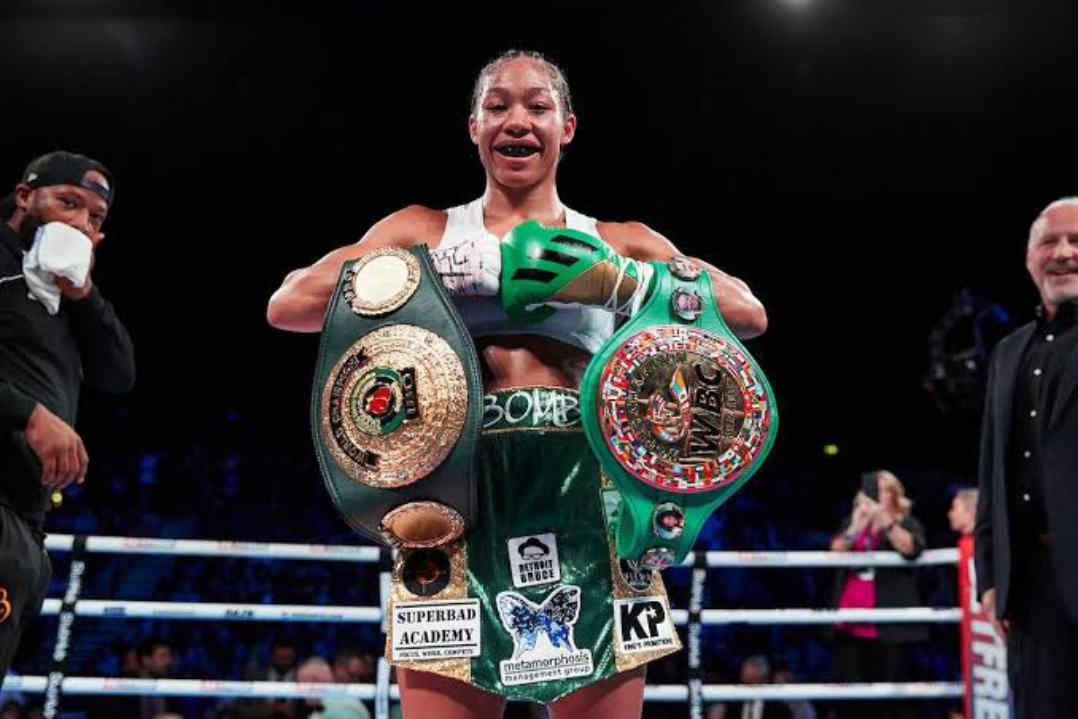 Alycia Baumgardner, who is young, is a new player who could be a significant threat in this sport among female boxers.
After taking home the WBO and IBO belts, Baumgardner set his sights on becoming undefeated.
She won handily in April 2022 against Edith Soledad Matthysse and then went to war with Mikaela Mayer in October.
Baumgardner defeated Mayer, who had held the and won all three, including the WBO.
Baumgardner has wanted to battle W.B.A. super-featherweight champion Hyun Mi Choi for a time now.
On February 4 (on the undercard of Serrano vs. Cruz), Baumgardner will take on Elhem Mekhaled for the opportunity to become undisputed after the latter was crowned "Champion in Recess."
6: Jessica McCaskill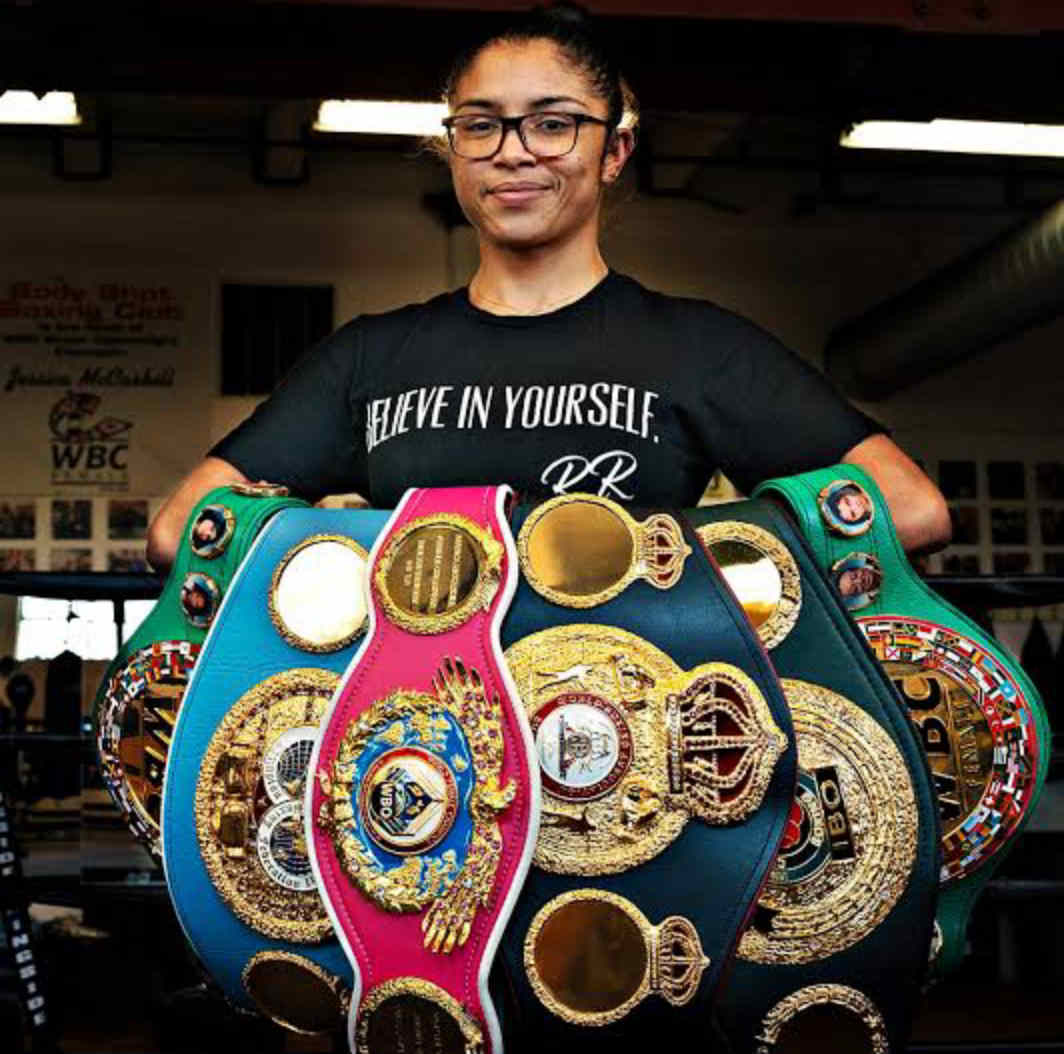 Professional boxer Jessica McCaskill hailed from the United States and made it into the list of the best female boxers in 2023.
She has held the undisputed IBO women's welterweight titles since 2020 and the WBC and W.B.A. women's super lightweight titles from 2018 to 2020 and 2019 to 2020, respectively.
In 2017, she also bid for the W.B.A. lightweight belt. She is the top-ranked female welterweight in the World as of September 2020, according to The Ring and BoxRec.
Additionally, when it comes to the best active female boxers in terms of performance per pound, she comes in third place according to BoxRec and fourth according to The Ring and ESPN.
5: Seniesa Estrada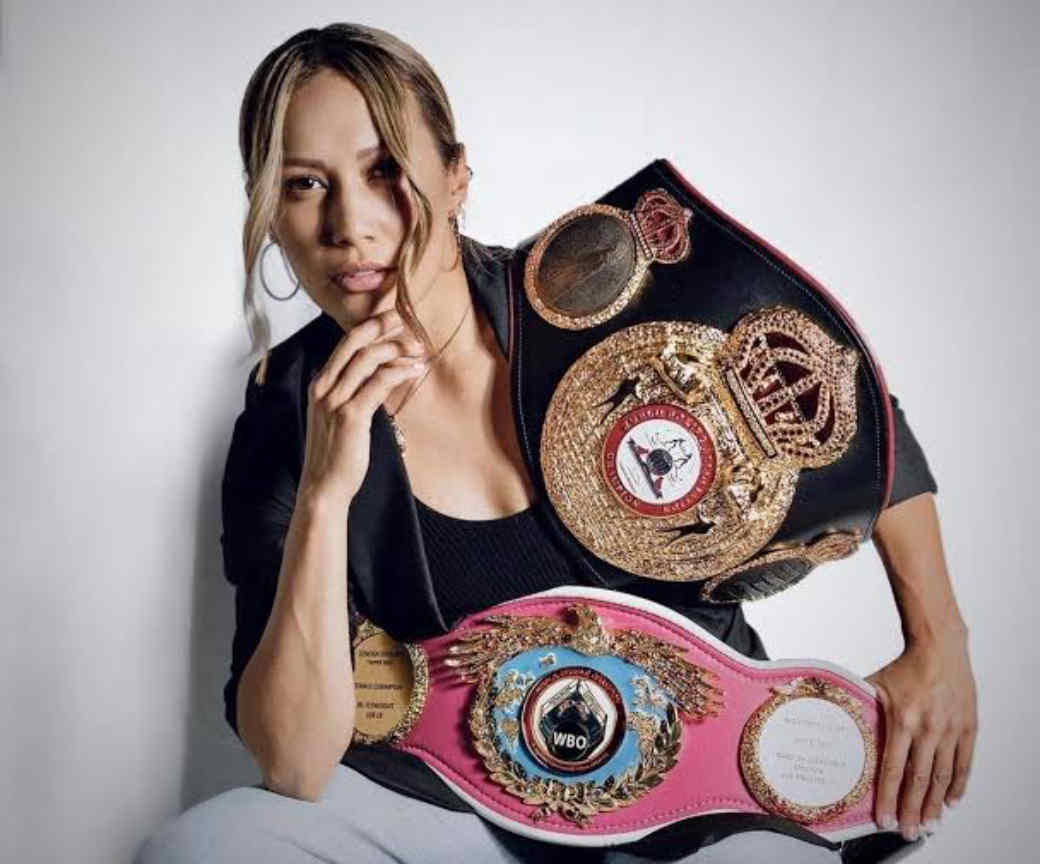 Estrada earned the nickname "Super Bad" from fans during her 12-year professional career and was also one of the best female boxers of her time.
The lassie from Los Angeles struck out Miranda Adkins in a record 7 seconds, which is the quickest knockout in the record of women's boxing.
On March 25, Estrada will fight Tina Rupprecht, the undefeated WBC minimumweight champion.
4: Delfine Persoon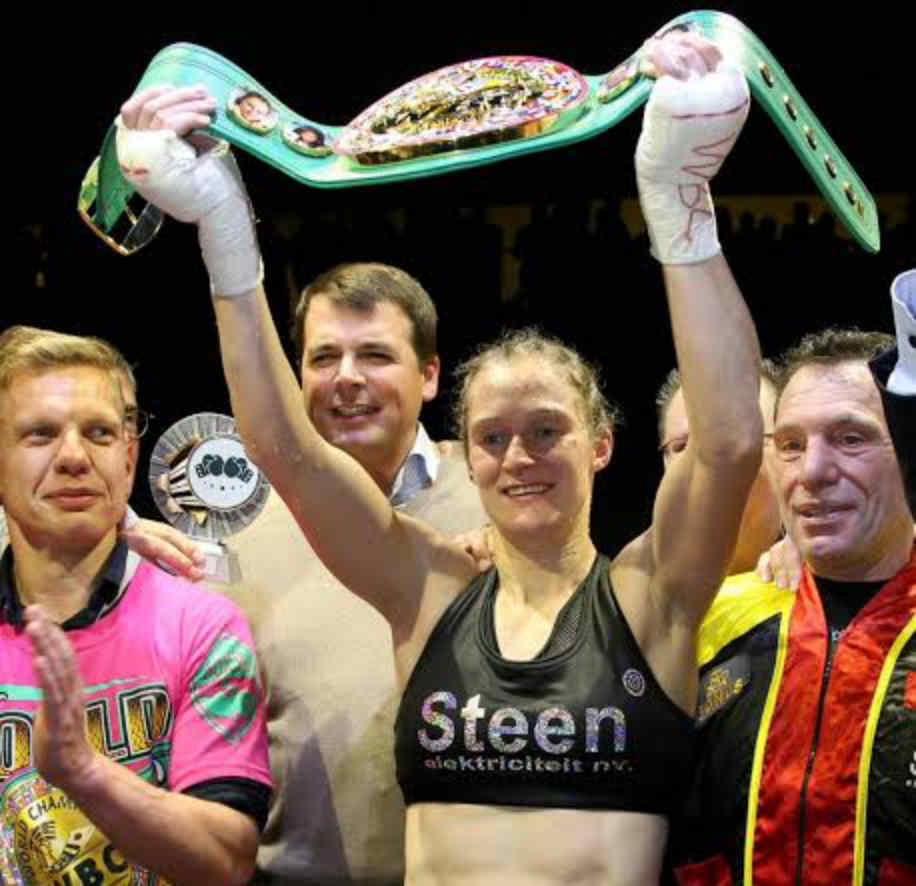 Persoon pushed Katie Taylor to the edge in June of 2019, and that fight is what made her famous despite her nine successful defenses of the WBC lightweight belt.
When these two boxers clashed for an undisputed championship, many people felt the Belgian volume puncher got the short end of a 10-round split decision.
In their second battle, Taylor defeated a hard-fought unanimous judgment, which compelled Persoon to fall to 130 pounds.
Despite being 38 years old and nearing the end of her career, the former champion still makes life difficult for everyone in the junior-lightweight division.
3: Natasha Jonas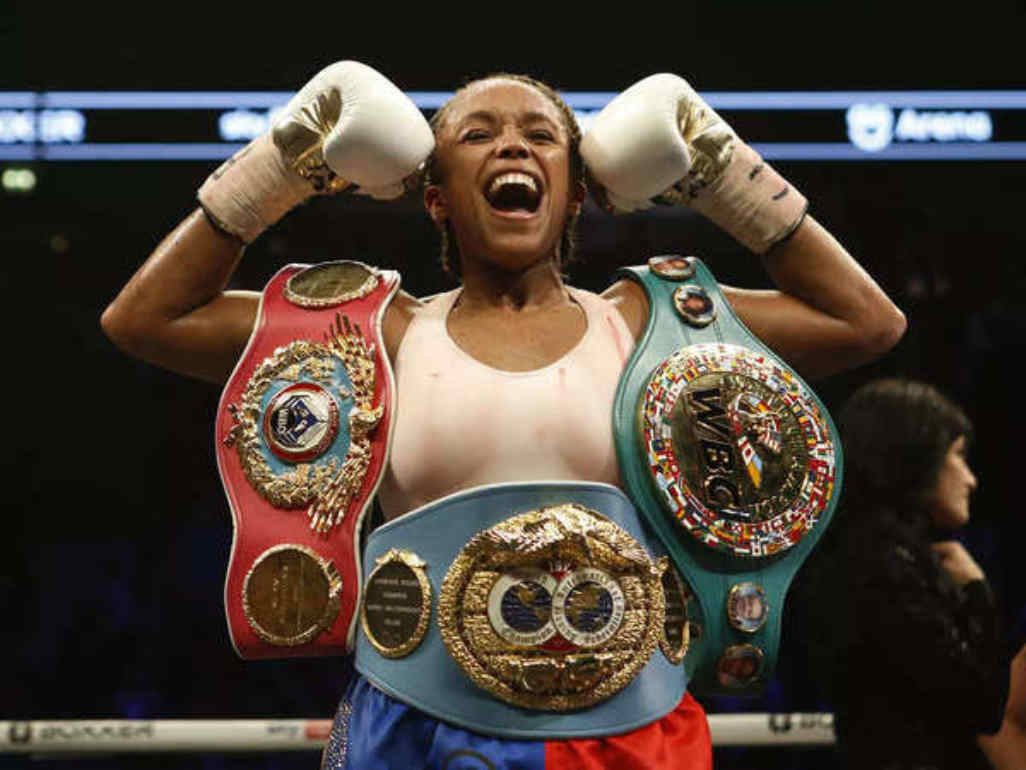 The former Olympic champion Jonas fought to a draw with Terri Harper, the WBC super-featherweight champion, and lost by a razor-thin margin against Katie Taylor, the W.B.A. lightweight champion.
Since she had exhausted her options at lightweight, the Liverpool star's decision to gamble at junior-middleweight drew widespread criticism.
The decision paid off for the likable lefty, who is now flourishing in his career.
A fight with the undisputed pound-for-pound champion, Claressa Shields, is currently in negotiations.
2: Franchon Crews-Dezurn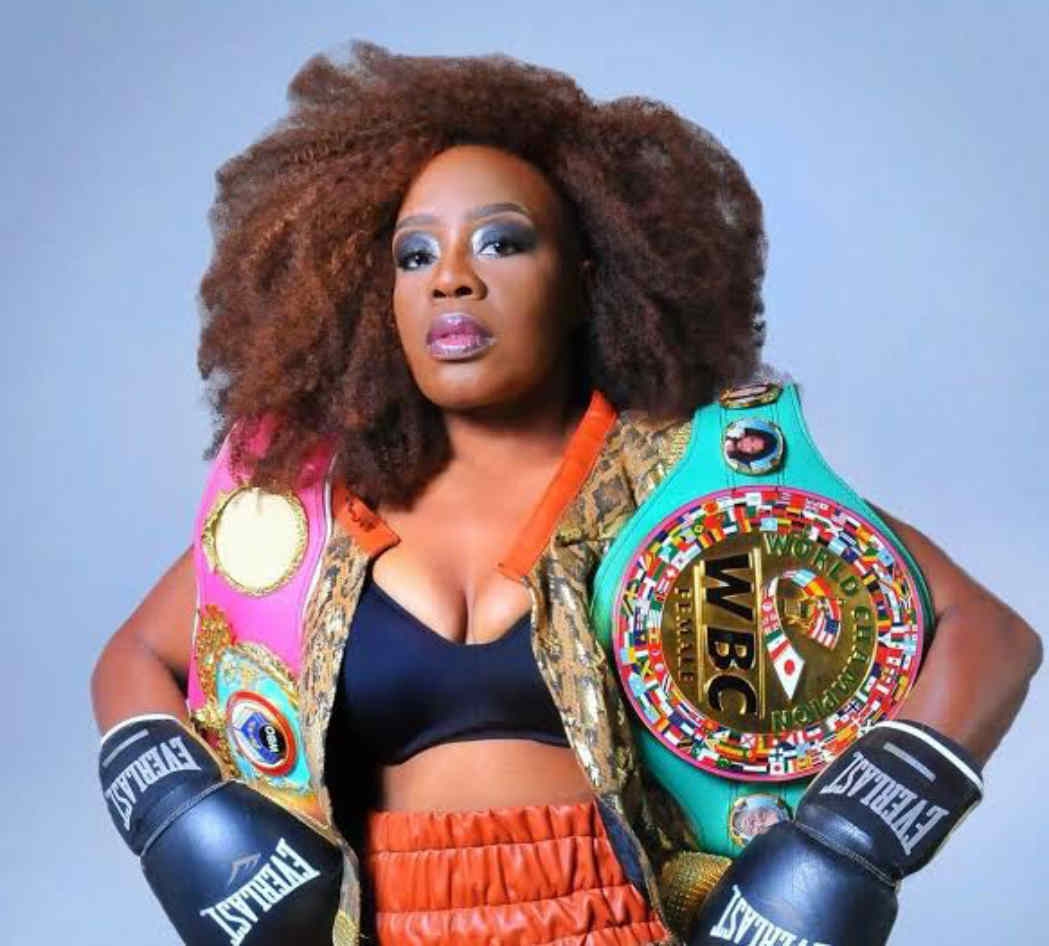 In her professional debut in November 2016, "The Heavy Hitting Diva" was defeated by the eventual pound-for-pound No. 1 Claressa Shields.
Crews-Dezurn defeated Maricela Cornejo in Las Vegas in her seventh professional bout to win the WBC title.
A year later, when they fought again, the Baltimore boxer won unanimously and added the vacant WBO belt to her collection.
On the other hand, Crews-greatest Dezurn's achievement was defeating Elin Cederroos to become boxing's first undisputed super-middleweight champion.
Crews-Dezurn has challenged the former middleweight champion, Savannah Marshall, to a fight.
1: Claressa Shields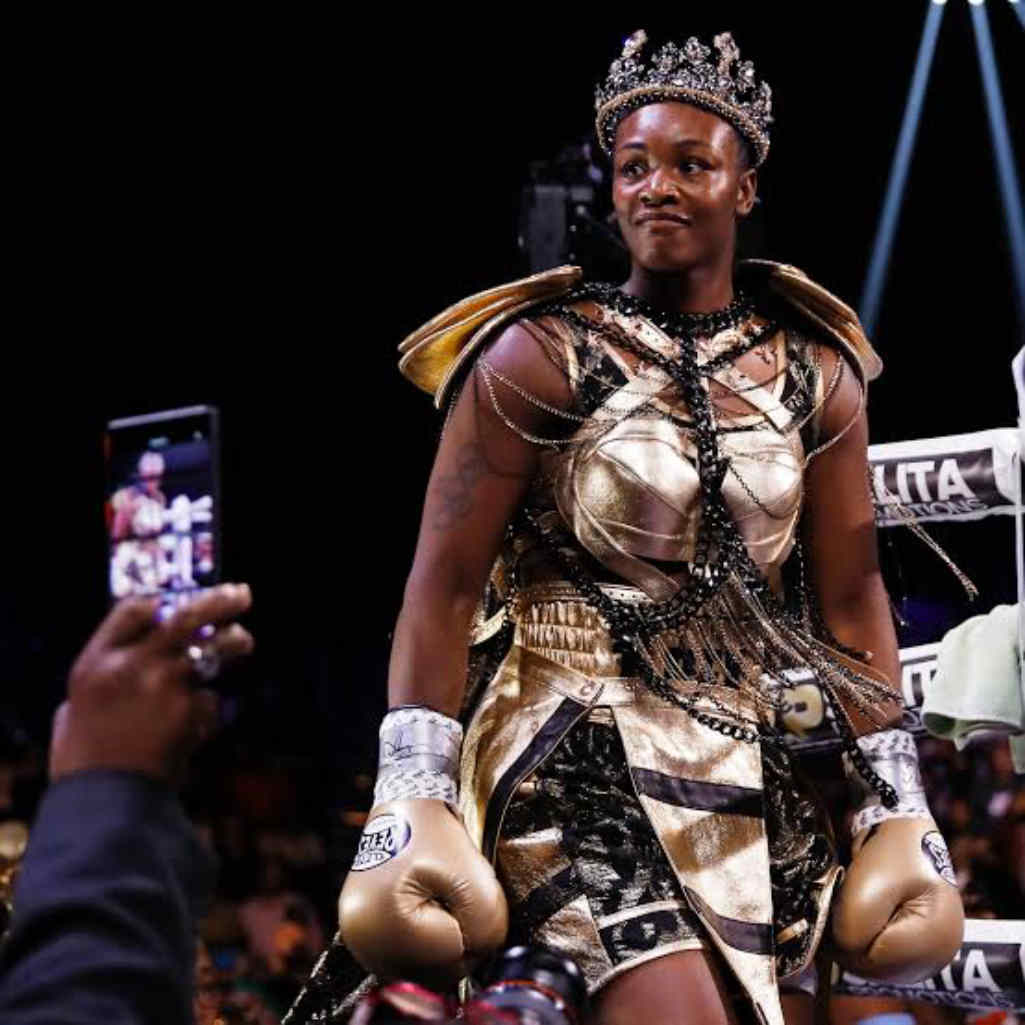 The self-proclaimed "G. W.O.A.T." Claressa has proven herself worthy of the moniker due to her capabilities over the years as one of the best female boxers.
A two-time Olympic champion, Shields transitioned to the professional circuit in 2016.
Shields is only 13-0, but he has already won three undisputed titles, one in the middleweight and super-middleweight divisions.
Her two victories came in 2022 for the 27-year-old, including an October unanimous decision victory over Savannah Marshall.
At the O2 Arena, she was in the main event and avenged her only career loss in the amateurs to Marshall by beating him again and becoming the undisputed middleweight champion.
After that resounding victory, after the grudge match had been postponed with only two days' notice because of the Queen's death, Claressa Shields was voted Women's Boxer of the Year by The Sporting News.
As 2023 begins, Shields can do anything. She has the option of rematching Marshall or taking on Natasha Jonas, the reigning super welterweight champion and champion of the Professional Fighters League.
Women's boxing has reached a long path since it was authorized and legalized. Female boxers are now not only competing in popular national and international events.
Female boxers are being recognized all over the World for their exceptional job, which has put them on the same level as male fighters.