Boxing
Tommy Fury Vs Jake Paul: Fight Preview
Full-contact sports such as boxing have always been popular. In our lifetimes, we've seen some legends, including Muhammad Ali, Mike Tyson, and Floyd Mayweather, to name but a few. These legends and their iconic opponents have brought something unique to the sport.
They've given popular culture so much, whether that was incredible knockout sequences or just outside-of-the-ring antics.
But a new breed of professional boxers is taking the stage and bringing a new era to this sport.
Tommy Fury and Jake Paul, two of the sport's latest contenders, are set to fight each other on Sunday, 26 February.
A few months ago, Tommy and Jake had a heated exchange that confirmed their fight to come. The reason for all of this? Following Tommy's fight against Rolly Lambert, Jake had some things to say, and Tommy wasn't feeling it.
He recently said he would 100% retire if he loses against Jake. So, we will have to see what this fight will show us on Sunday, 26 February.
Who is Tommy Fury?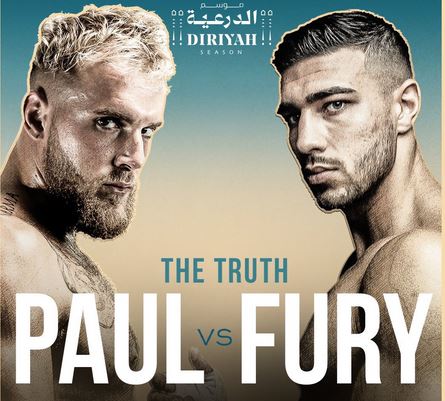 Born in Manchester, England, Tommy is the son of professional boxer John Fury and the brother of boxing legend Tyson Fury. So, we can see boxing is the family business for the Fury clan.
Since Tommy became a professional boxer, he's had massive shoes to fill. He started his professional career in 2018 with his debut against Jevgenijs Andrejevs, where he was victorious. But this would only be the start.
In March 2019 came the first knockout, delivered to his opponent, Callum Ide. While he was off to a good start, Tommy decided to join the season five cast of Love Island in June 2019.
In the dating reality series, he finished as runner-up alongside his girlfriend, Molly-Mae Hague. The pair share a daughter who was born on 23 January this year.
Soon after his reality TV debut, Tommy returned to the ring and delivered a technical knockout victory over Przemyslaw Binienda. With three wins into his career, the next fight proved crucial to decide if this was a side project or a full-on career.
In November 2020, Tommy recorded another win, this time over Genadij Krajevskij. Then came his big break into the US boxing scene.
His next fight was as an undercard in the Jake Paul vs. Tyron Woodley main card fight. Tommy beat Anthony Taylor in a unanimous decision. This would later translate into a fight scheduled against Jake in December 2021.
But the fight never materialised due to Tommy falling ill. Fast-forward to April 2022, Tommy beat his opponent again; this time, it was Dillian Whyte.
Jake took things further by saying nasty things about Tommy, which was when everything went downhill. As soon as the bout between Tommy and Jake was announced, Online Sportsbook brands worldwide started.
Who is Jake Paul?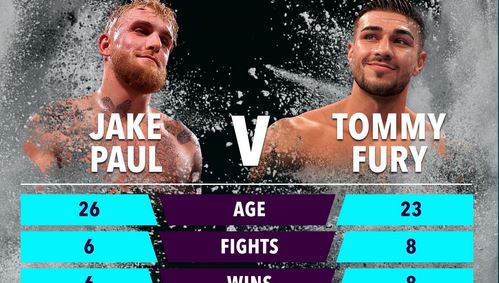 Jake didn't start his career as a professional boxer. And neither did any of his family members, including his famous YouTube star brother, Logan. Jake is known for his social media antics and quickly became famous on Vine.
For only two seasons, he was also a star on the Disney show, Bizaardvark. All of this occurred from 2013 to 2018. When he was relatively unknown, Jake started sharing videos on Vine. His following grew to 5 million followers and a whopping 2 billion views on the app.
In 2014 Jake decided it was time to launch his own YouTube channel. He focuses on music, specifically hip-hop, pranks, and controversial subjects.
Jake is also known for his controversial public comments. Due to his internet fame, Jake was cast as Dirk Mann in Bizaardvark. But after two seasons, he left the show, but this would not be the last of Jake.
He started his entertainment collective in 2016 and, by 2017, launched his media company. In May of that same year, he dropped his first single called It's Everyday Bro, which kicked off his music career.
In 2018, Jake started his boxing career alongside his brother Logan and fought against KSI and his brother, Deji Olatunji. Paul beat Deji. In December 2019, Jake fought Nate Robinson and defeated him via knockout.
The following year, he fought Ben Askren and beat him with a technical knockout. Following this, Jake would fight Tyron Woodley not once but twice, defeating Tyron both times. His next fight was shocking when he beat MMA legend, Anderson Silva.
Both fighters have an unbeaten record which makes this tough to call. However, Tommy comes from a family of boxers and, sure enough, knows his way around the ring.
However, Jake's unbeaten streak means he, too, knows what he's doing. Both fighters are young and just starting their careers, which makes for a fair fight.
Even though their physicality is on par with each other, Tommy has a slight advantage regarding reaching. He is 6'0 with a reach of 80. In contrast, Jake is 6'1 with a reach of only 76.
Despite Jake having less experience in the ring, he is the firm favorite with betting odds going in his direction. Bookmakers all over the world have Jake as the favorite to win.
But with any sport, whoever shows up to win will take it. And considering the hefty prize money up for grabs, we expect this to be one exciting fight.