Sports
Jayson Tatum A Key Player For The Celtics?
One year after falling just short against the Golden State Warriors in the NBA Finals, the Boston Celtics are poised to make another title run as the best team in the Eastern Conference.
The Celtics hadn't missed a beat under the leadership of 34-year-old interim head coach Joe Mazzulla, who took the reins from Ime Udoka following the latter's suspension for sexual misconduct less than a month before the season started.
Jayson Tatum: the Case for MVP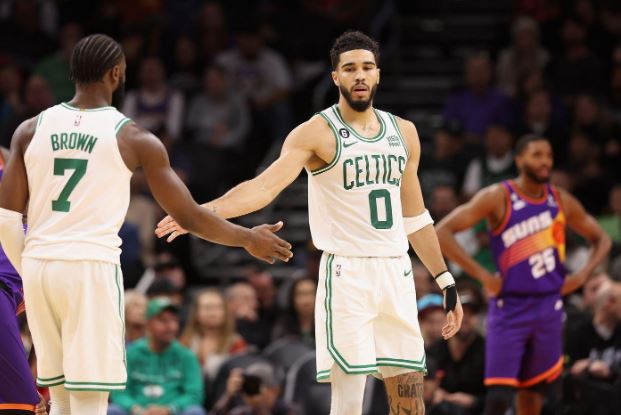 A large part of Boston's success this season has been superstar small forward Jayson Tatum, who, after facing fierce criticism for his play in the Finals loss, has responded with his best season to date.
Averaging 30.9 points, 8.7 rebounds, and 4.4 assists per game and adding solid defensive play to boot, Tatum has helped Boston to a league-best 37-16 record, and he's earned his place as a dark horse candidate in this year's MVP race.
He'll need a solid second half of the season to secure the award, as back-to-back defending MVP Nikola Jokić seems to have the league on lockdown.
Tatum is one of the best players in the NBA, and at 24 years old, he's going to be playing at a high level for a long time: ahead of the 2021 season, the Celtics signed him to a five-year, $163 million extension that keeps him in Beantown through 2026.
No matter how good of a player he is, he can't go it alone: the past two weeks have been rough for the Celtics, as key players go down with injuries.
Banged up in Beantown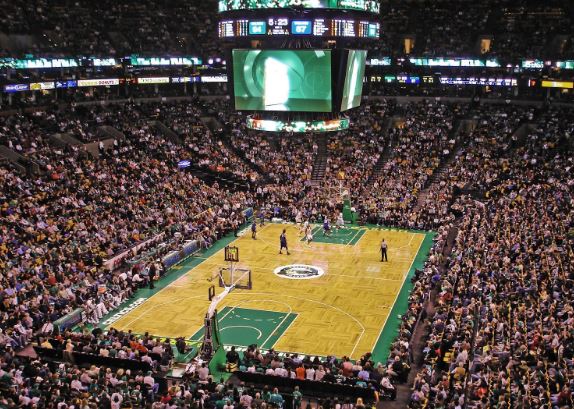 Brilliant passer, 2022 NBA Defensive Player of the Year, Marcus Smart, went down with an ankle injury and hasn't played since January 21.
Boston has dropped four of six without him, allowing the Denver Nuggets to tie them for the best basketball record.
Powered by a seven-game winning streak, the Milwaukee Bucks have crept within a game of the Celtics as they compete for first place in the Eastern Conference.
The Celtics know better than just about anyone that the regular season is a marathon, not a sprint, and as they gear up for a playoff run, a healthy team is vital to long-term success.
The injury bug bit them hard during the playoffs last season, contributing to their eventual loss in the Finals. Per the Boston Herald, Smart doesn't want to rush back from the injury and risk setbacks later.
"There's no need for that right now…[if it were the] playoffs, I probably would've tried it. But not right now," Smart said. "I don't want to put too much pressure on it and start back at day one."
If the Celtics' seeding begins to slide, that patient's attitude may change. The Celtics play six games in ten days leading into the week-long All-Star Break.
The Celtics' success has the people of Massachusetts buzzing with excitement, but the C's aren't the only major sports story in the Commonwealth these days; This is an excellent opportunity for Celtic fans to use the Caesars sportsbook Massachusetts promo code set to begin in March.
While they've been careful not to set a public timeline for Smart's injury, that could be a natural starting point to buy an extra week as they work him back into the rotation if the Celtics can make it through that stretch unscathed.
A Look at the Trade Deadline: Stay the Course, or Shop Aggressively?
Fortunately for the Celtics, the trade deadline is less than a week away, giving Boston a chance to shore up their roster in case they struggle with injuries.
While General Manager Brad Stevens likely won't look to shake things up dramatically, the Celtics have been mentioned in talks for Pistons' big man and Malden native Nerlens Noel.
Noel can play the five, and at wing, so he'd be able to spell Tatum and keep him healthy for the stretch and fill in for Robert Williams III (who missed much of the season while recovering from offseason knee surgery) and Al Horford, who at 36 is no spring chicken.
READ: Top 5 Hottest WNBA Players 2023
The Celtics are also looking into a reunion with Utah Jazz center/power forward Kelly Olynyk, who spent the first four seasons of his professional career in Boston. Both players have many teams interested in them, and Olynyk's asking price will be a good deal higher than Noel's.
Whether the Celtics decide to go for the home run shot will be an interesting litmus test for how upper management feels about the Celtics' chances.