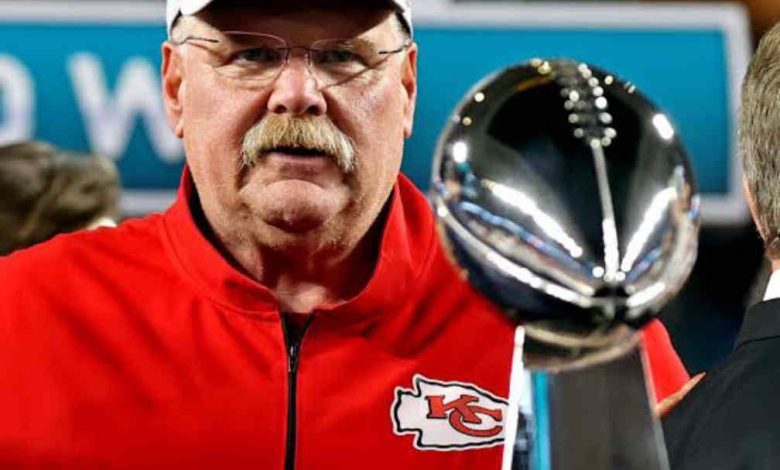 Andy Reid is a professional American Football head coach and a legendary figure in the NFL.
He is an extraordinary coach who holds a record for the longest win in the history of the NFL.
He has also achieved a lot throughout his career, which is still going well.
Andy Reid Biography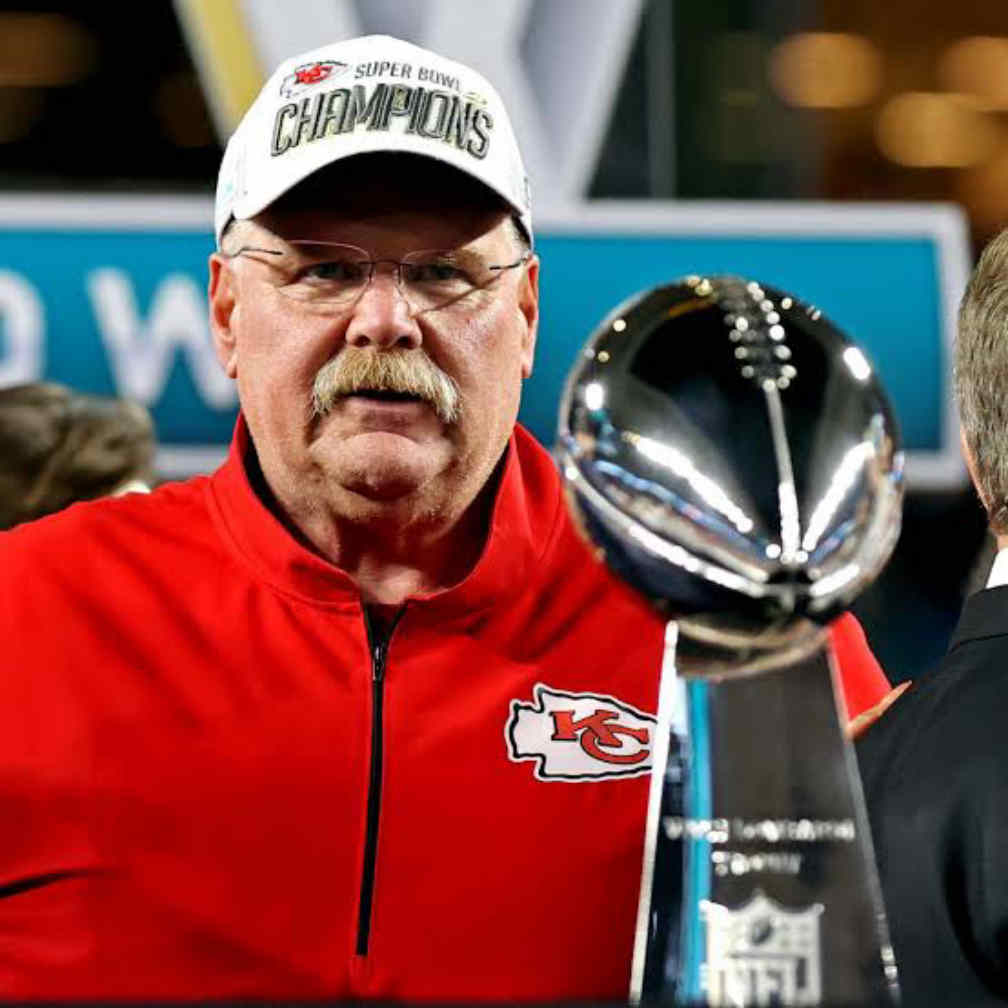 He was born on March 19, 1958, in California, United States. He is a 64-year-old active head coach of his NFL side.
He should be adding another year older in March 2023, which is the month of his birthday. That is always a significant moment in his life.
His birth name is Andrew Walter Reid. He goes with the shorter version of his name, just Andy Reid.
His father's name is Walter Reid. He was a scenic artist who had so much success and was a popular figure.
His mother's name is Elizabeth Reid. She was a radiologist who worked in a hospital during her active day.
Andy grew up with his siblings and was mainly attached to his elder brother, Reggie.
He attended John Marshall High School for his education. His childhood was in Los Angeles, California, with all his family members.
He labored during his teenage era as a seller at the Dodger Stadium. He also had an interest in playing sports at a younger age.
He had a coach named Pete Arbogast, now an announcer with the USC football team. Andy played football with Glendale Community College.
At a point, he was expected to make a transfer to Stanford University which didn't work out due to a career-ending injury he picked up.
He didn't get to play more often but was mainly good at coordinating teams and players, which was how he picked up coaching.
Andy Career NFL Coach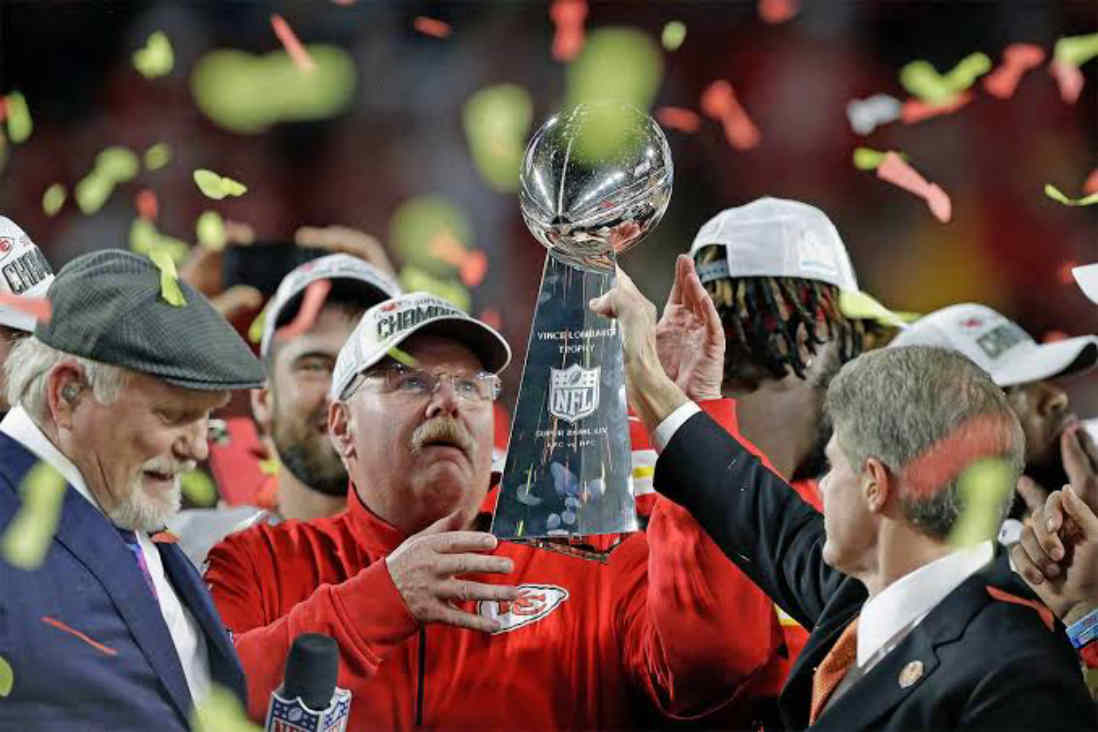 Andy Reid's career as an NFL Coach started very young after losing the ability to carry on playing due to injury.
He started with BYU in 1982 as a graduate assistant coach during the early days of discovering himself.
His next job was with San Francisco State, where he was hired as the offensive line coach, and he sealed the move in 1983.
He stayed in San Francisco until 1985 when he had to make another move for a new challenge elsewhere.
Andy Reid joined Northern Arizona in 1986 as an Offensive line coach, which continued until the year ended.
He moved on to UTEP, where he continued mastering his abilities and acquiring more career experience.
He joined Missouri after leaving UTEP in 1989, where he could only stay until 1991 before making his big break.
Andy got a job as an Assistant offensive line & tight ends coach with Green Bay Packers in 1992. He stayed until leaving the team in 1996.
He was later offered a job as the Quarterbacks coach & Assistant head coach with Green Bay Packers in 1997.
He did an excellent job just in between 1997 to 1998, which saw him making the most significant move in his career into the full-time head coach.
After his fantastic job with other teams, Andy Reid made a massive move to join the Philadelphia Eagles in 1999 as their new head coach.
He did well with the Eagles, where he helped them in achieving a lot before leaving in 2012.
During his term with the Eagles, he had an administrator job as vice president that ended after his move.
He is the current head coach of the Kansas City Chiefs, who recently won the 2023 Super Bowl Championship.
Andy Family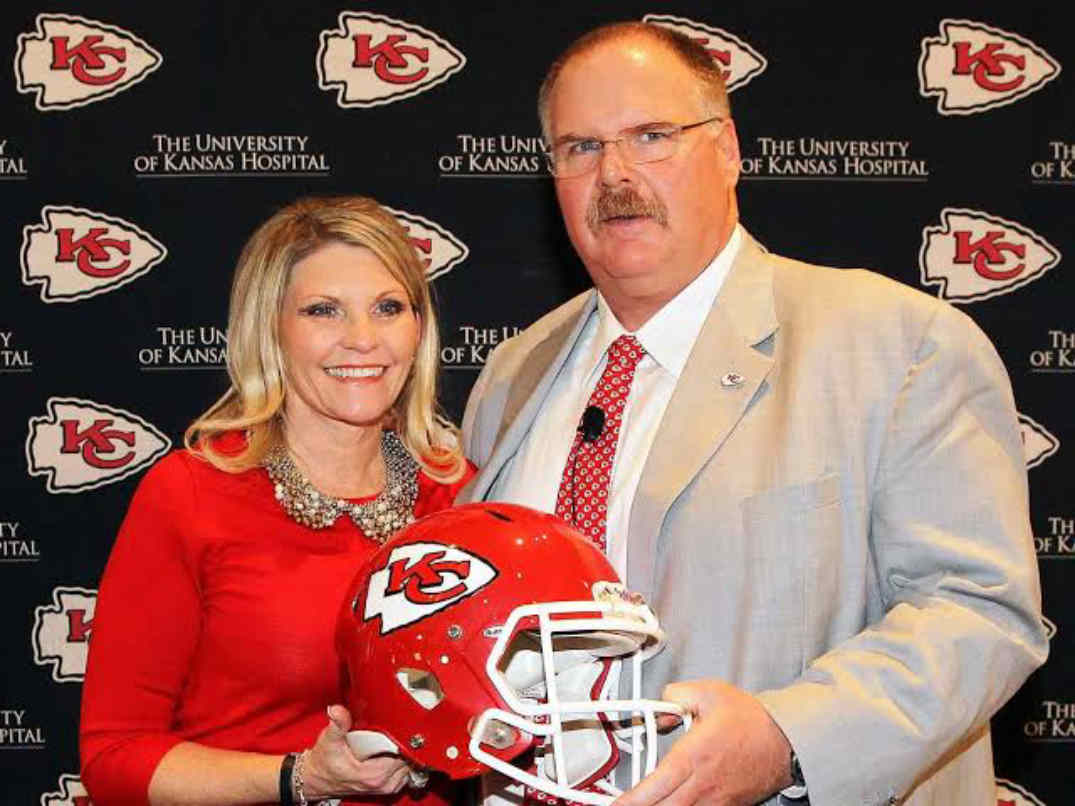 Andy Reid is a family man with children, grandchildren, and his wife; they all have perfect relationships.
His family has made bad headlines over the years as they had to deal with a lot which made the internet.
Reid is married and has five children, two daughters and three sons, who all live together at a point before all his kids grew up.
All his children are doing well except for the one who is no longer alive today after his death some years ago.
His wife's name is Tammy Reid. She has been the better half of her husband since 1981, which was their wedding day.
Reid and his family belong to the Church of Jesus Christ of Latter-day Saints, as they always worship on Sundays.
On August 5, 2012, Garrett, Reid's oldest son, overdosed on heroin. The news wasn't good, putting the family in a terrible state of mind.
His youngest son, Britt, played under him until his arrest resulted in him not receiving a contract extension after the 2020 season ended.
With Patrick Mahomes, Reid has appeared in a State Farm advertisement several times.
Reid acknowledged that he was hesitant, but Mahomes persuaded his coach by describing Reid as a natural at comedy.
Andy Reid is thankful for following through with his career, and he is a proud father and family man who has been able to do a lot for himself.
Andy Reid's Net Worth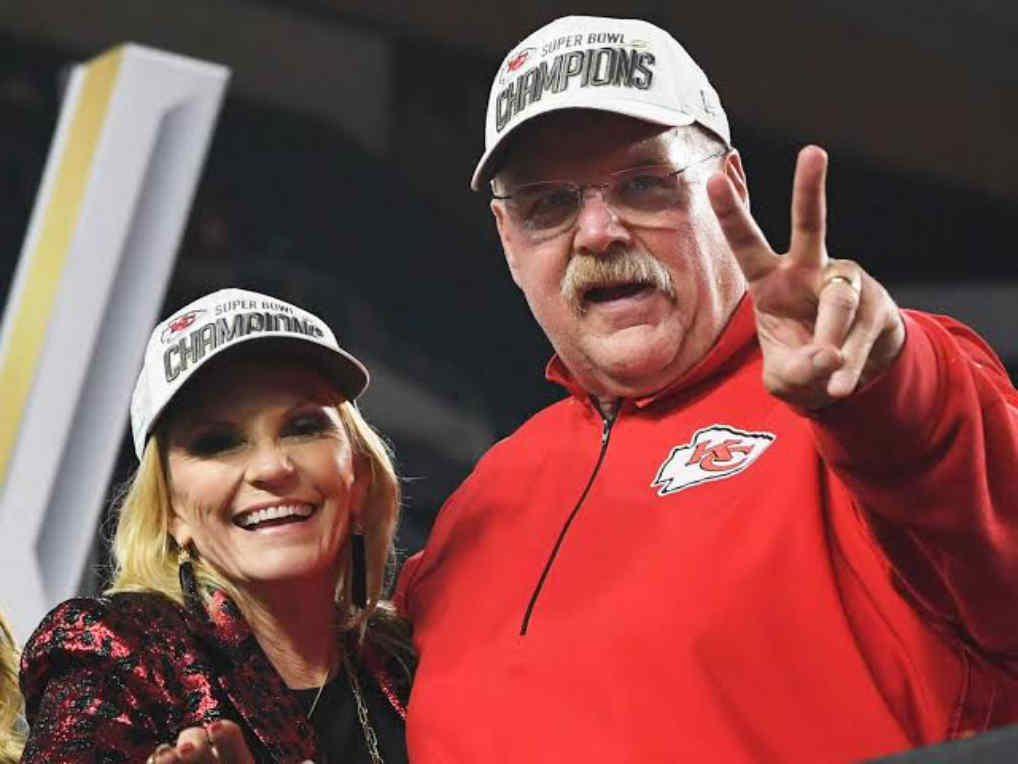 Andy Reid's net worth is $30 million as of 2023. His fortune is all from his occupation as a coach in the NFL.
Although the specifics of NFL players' contracts are public, head coaches' salaries are not revealed. However, Reid is thought to be paid approximately $12.5 million per season.
He is currently tied with Mike Tomlin, Bill Belichick, Pete Carroll, and Sean McVay.
READ MORE – Britt Reid Bio Career Arrest Andy Reid Son
When his new contract is in place, new Denver Broncos head coach Sean Payton will likely top this list.
In November 2020, the Chiefs announced extensions for Reid and GM Brett Veach. Reid and Veach will remain in Kansas City until 2025, but Reid's coaching career won't end there.
Reid will only retire sometime soon. He has stated that he would be willing to coach into his seventies.
According to Mahomes, Reid informed him that he intends to serve as the Chiefs' head coach for the duration of Mahomes' contract, which runs through the 2031 season.