Football
OFFICIAL! Al Nassr Unveils Cristiano Ronaldo + First Interview [VIDEO]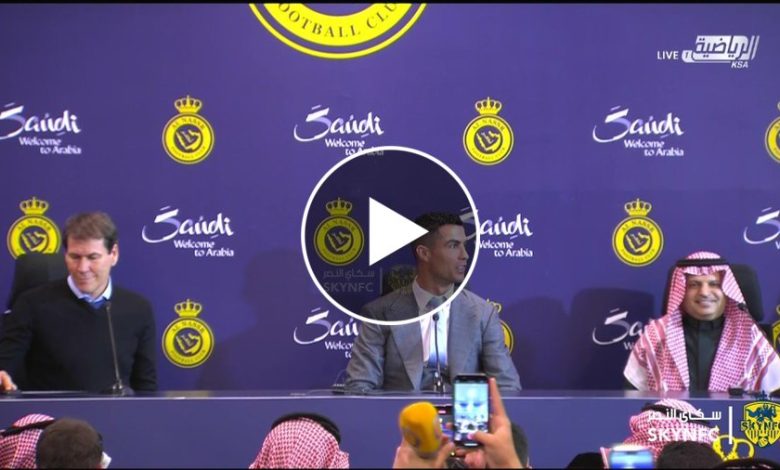 Al Nassr have officially unveiled new signing Cristiano Ronaldo who join them as a free agent, MySportDab announcements.
Cristiano Ronaldo will now be looking forward to making his debut for Al Nassr following the official unveiling made happen today.
The Portuguese International was given a way out of his Manchester United contract before the kickoff of the 2022 World Cup in Qatar.
The termination of his contract with the Premier League club who were displeased on his decision to make an interview with Piers Morgan.
Following the termination of his contract, he has been linked with a lot of clubs which included the English Premier League.
No team in England were able to make their approach as they believed his wages could be an issue to trigger knowing he is one of the highest paid players.
The offers from Saudi Arabia came from Al Hilal at first but nothing happened between them until Al Nassr made their move with a staggering wages.
Cristiano Ronaldo was convinced on Al Nassr which an agreement was reached later on followed with his medical which took place today.
The Portuguese have been unveiled by the club as they will be preparing to see him make his first appearance for the club in the coming days.
Here Is What Ronaldo Said:
"Ronaldo says is 'feeling very good and very proud to make this big decision' and insists his work is done and has played in the 'most important club in Europe and is ready for a new challenge'.
"He wants to 'show and develop the new and young generation in Saudi Arabia as well as the woman's game' when asked what his achievements now are.
"Ronaldo reveals his family are happy about his decision to move and have supported him. 'The welcome is amazing and I'm really proud.'
"I want to change the mentality of the new genaration and had many opportunities in Europe, Brazil, US and Portugal tried to sign me but I have my word to this club.
"I know what I want and I know what I don't want.
"I want to help many different points and the Al-Nassr's woman's team.
"I want to change the perspective of many people.
He Added:
"It's not easy to win any games today. The evolution of football is different and this isn't the end of my career by moving to the Middle East.
"For me, I'm really happy to be here and I know the league is competitive. I've watched many games.
"I am so proud at making this big decision in my life and my career. My work in Europe is done. I played for all the most important clubs.
"I had many opportunities in Europe. Many clubs in Brazil, Australia, in the US and even Portugal.
"For me this is a good chance with my knowledge and experience to grow very important clubs.
The move have so far seen the Saudi Arabia club increase in every way possible which is mostly on their social media.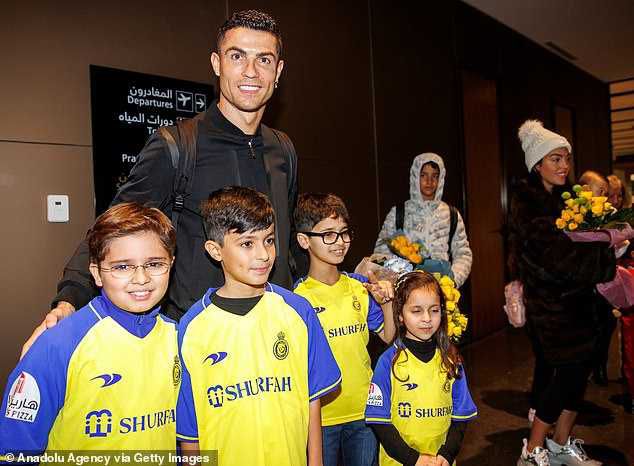 It was also claimed that the 37 years old turned down an offer to move to the United States of America which was much better in wages than Saudi Arabia.
Cristiano Ronaldo move has been making headlines with Al Nassr fans chanting the name of the Portuguese during their 1-0 victory.
Watch Full Video: