Football
Reactions As Barcelona Mounts SHOCK Billboard in Madrid! (Details)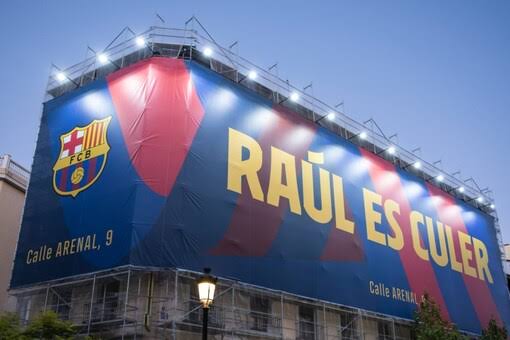 Reactions have trailed Barcelona's  controversial billboard after opening shop their new retail outlet in Madrid, MySportDab reports.
The Catalan sparked reactions after they opened a new magnificent edifice in Madrid – Barca stores in Spain's Capital – the home city of bitter rivals Real Madrid.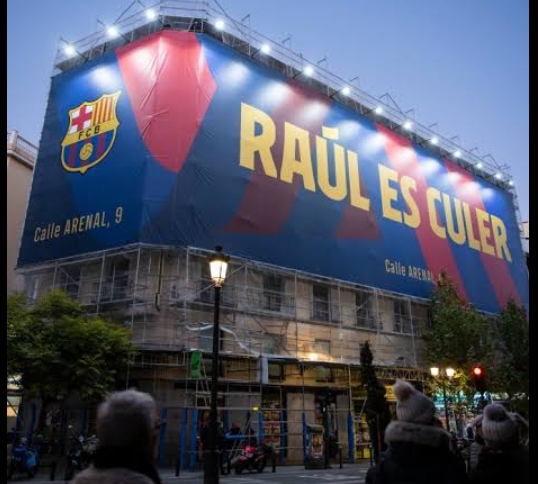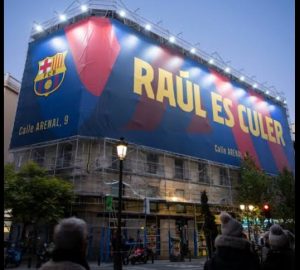 The club took to its website and social media handles to announce the official opening of the retail outlet.
While the retail outlet is a regular business venture by the club, the location has been controversial.
The store is said to be less than 50 meters away from Real Madrid's shop. More controversial is the billboard adopted by the Catalans after the launch.
The club mounted a massive billboard with the slogan "Raul Es Culer," which translates, "Raul was a Barca fan ( "Culer" is a word for "Barca fan").
The Billboard has attracted a lot of reaction from fans, and many see the billboard and the entire store as very provocative.
A fan wrote, "don't dare with stores, dare with trophies too."
Another wrote, "Real Madrid should also go to Catalonia and cite a store near Camp Nou, with billboard which reads, "Luis Figo Es Merengues," which translates as "Luis Figo was Real Madrid fan."
Another fan wrote, "this is immature and disrespectful, you got the location wrong and also got the billboard wrong."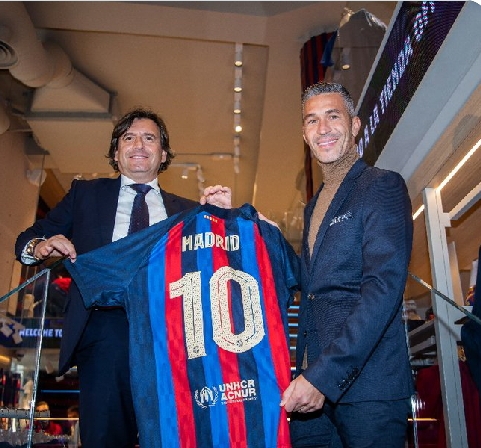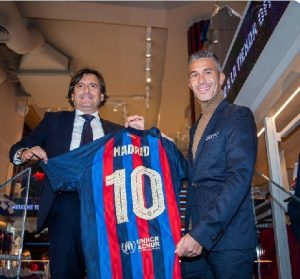 Meanwhile, the Raul in Barcelona's billboard is a former Real Madrid player and was the all-time highest goal scorer with 323 goals in 741 appearances for Real Madrid.
He is currently the head coach of Real Madrid's reserve team and have never played for Barcelona.
However, Barcelona club's statement after setting up the billboard describes Raul as a "Barcelona supporter who lived in Madrid and who is the inspiration for the Barca store campaign that will be taken to other streets in Madrid.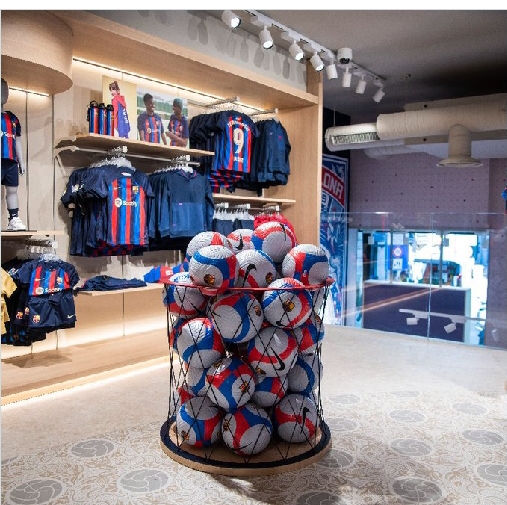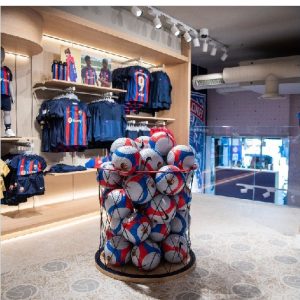 The controversial Barca store is specifically located in Calle Aren, near Puerta del Sol, in Madrid.
It houses exclusive Barcelona collections and is said to be the first to be cited outside Catalonia.