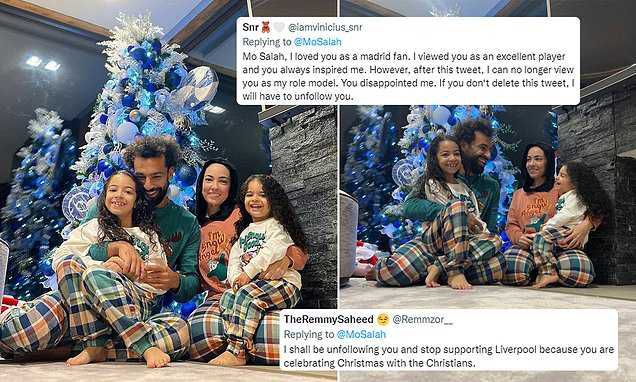 Some Muslim fans have now criticised Liverpool star Mohamed Salah for posting a picture of his family on Christmas day, MySportDab reports. 
Salah posted the photo on Instagram and Twitter and wrote '#MerryChristmas' for everyone to see.
The 30-year-old and his family, with wife and daughters Makka and Kayan wore matching pyjamas for the Christmas post.
Muslims usually don't celebrate Christmas but some have fun during the festivities during the Christian holiday.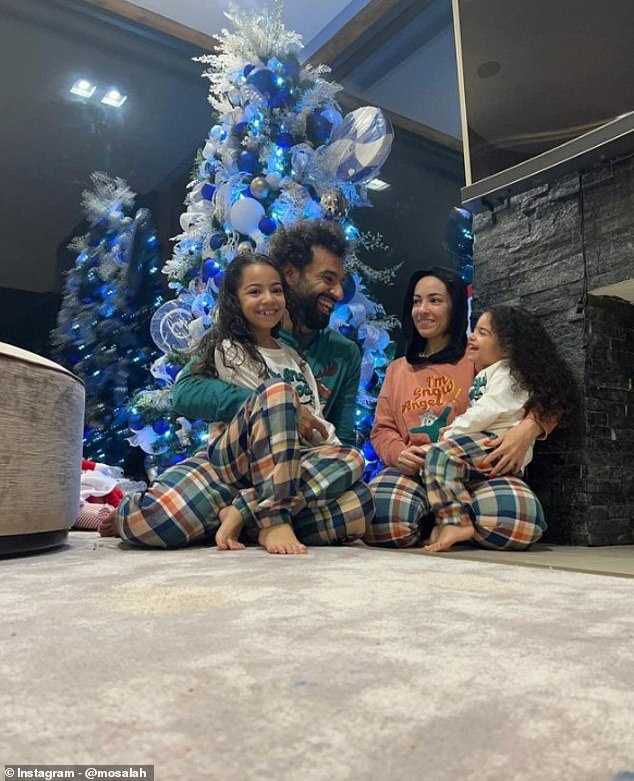 However, Salah's tweet has gotten many Muslim fans angry, and most of them are from outside of the UK.
One fan wrote: 'I will now start unfollowing you and stop supporting Liverpool because of your Christmas celebration.'
Another added: 'Since I was born I have been a Liverpool fan but I will now leave the club because you are celebrating with the Christians. Goodbye!'

A third fan wrote: 'Mohamed Salah, I'm a real madrid fan but I loved you and saw you as an excellent player and inspiration for me. But, after this post, you are no longer my role model.
'You failed me. Delete this tweet now or, I will have to unfollow you immediately.'
However, other fans defended the Egyptian forward for his Christmas post.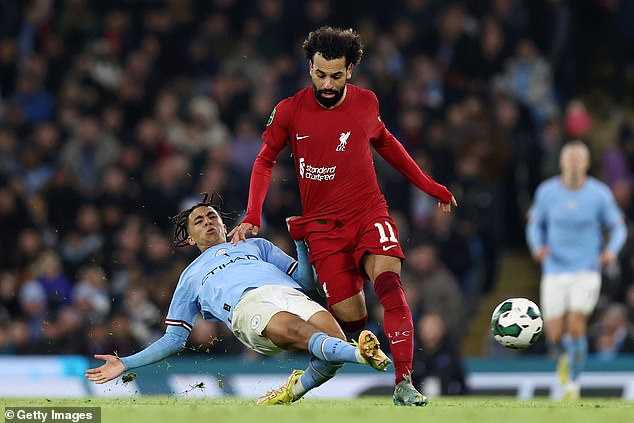 'To us you are the combination for Messi, Ronaldo and Mbappe combined. Enjoy your day,' they said.
Another fan added: 'The most criticised Christmas post every year. Merry Christmas Mo Salah.'
Salah is likely to start for Liverpool's first Premier League match back after the World Cup ended on Boxing Day against Aston Villa.