Football
"One Love" Armband: FIFA Unleashes Threat As Western Teams Sets For World Cup Kickoff Today! (Details)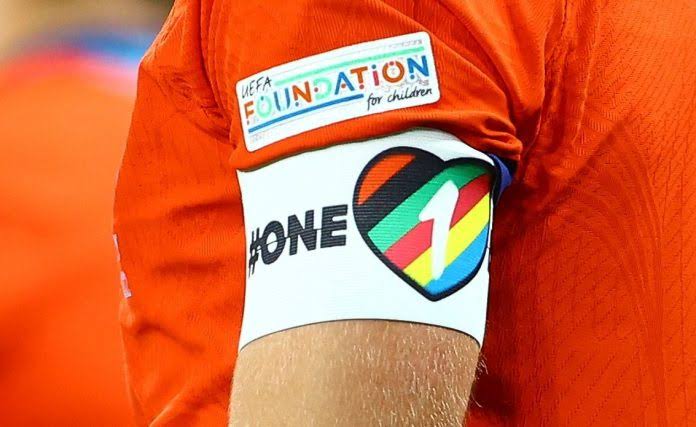 The face-off between Western FAs and FIFA will climax today as four Western teams at the frontline of the LGBT rights campaign get ready for their World Cup kickoff, MySportDab reports.
England, Netherlands, Wales, and the USA are all set for their World Cup action today – all are frontline campaigners against the negativity towards LGBT+ communities in Qatar.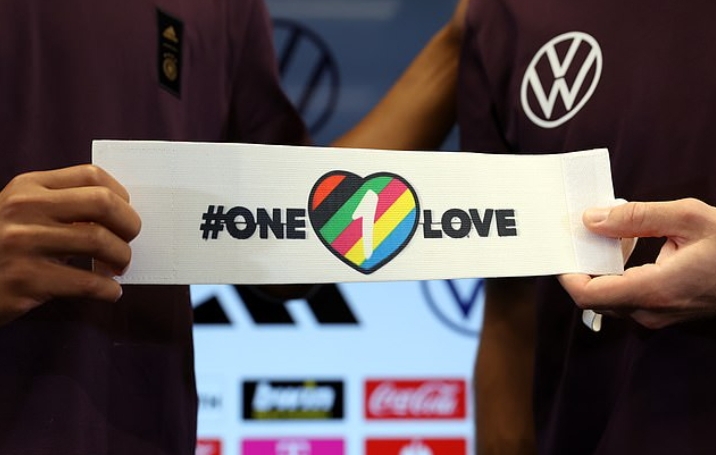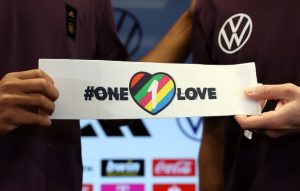 To send their message across to the Qatari people and government, the FAs of these national teams have instructed their team captains to wear an armband with the caption "One Love" during their World Cup games in Qatar.
READ ALSO: Anthony Martial In Bust-up With Man Utd Youngster (Details)
The essence of the armband is simple – to protest Qatari's alleged violation of human rights, particularly the rights of LGBT+ communities.
In response, FIFA have written all participating FAs in the World Cup to "focus on football" and avoid joining the sports with extant political issues in Qatar.
The concerned FAs have insisted on wearing their armband, while FIFA have continued to kick against it.
According to Daily Mail, there has been "confusion" already in the camps of these teams ahead of their World Cup openers as news of a possible booking for erring team captains filtered in.
There are detailed FIFA laws guiding apparel use in games, and team captains, who wear the "One Love" armbands will meet the regulation.
While the English FA previously opted to pay a fine if FIFA opted for same after flouting the rule, it has been reported that they are currently negotiating with FIFA on the way forward after it was confirmed that Harry Kane, the Three Lions' top striker, and others could be booked for flouting the order.
Despite insisting on the team's stand, Harry Kane said;
"We have made our position clear. I know the FA are talking to FIFA, and hope by game time, a decision would have been reached.
The FA are reportedly concerned about a potential suspension of their team captain. Hence the last-minute round table talks with FIFA on a way out.
The news of a possible booking is also said to have reached the Netherlands team captain.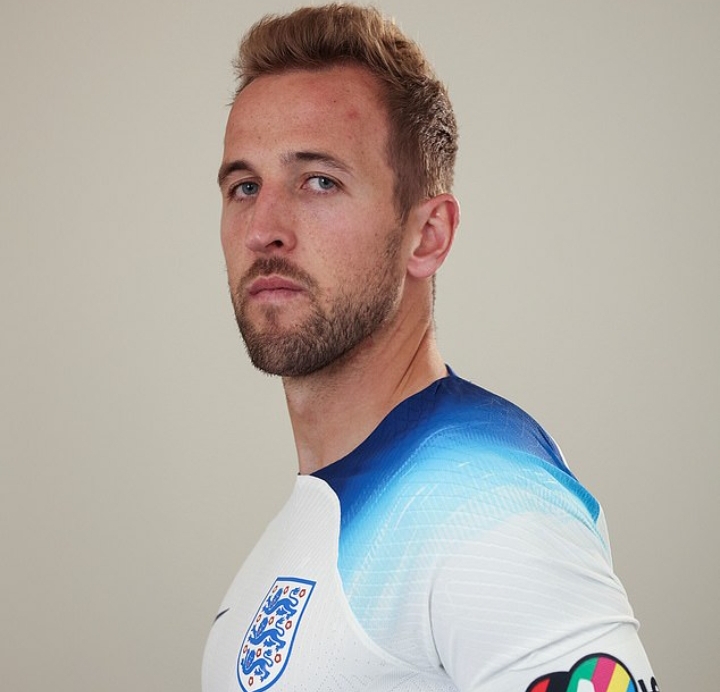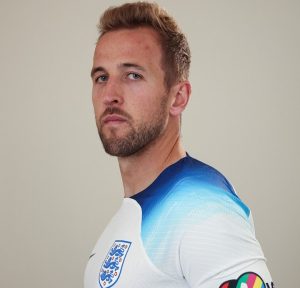 Reacting to the news, Netherlands team captain and Liverpool center-back Virgil Van Dijk said;
"We still maintain our position, but I am booked for wearing the " One Love" armband; then we have to discuss because I don't like playing when I am on yellow card."
As things stand, the concerned FAs are still in talks with FIFA, hoping for a solution to the potential suspension clause.
England will take on Iran, the Netherlands against Senegal, and the USA against Wales.