Nottingham Forest player Jesse Lingard has now been accused of animal cruelty by fans on social media, MySportDab reports. 
Fans are unhappy after he shared a post showing his dogs Creed and Cash with cropped ears.
In the UK, Ear cropping is illegal unless performed for medical reasons by a vet, but has become a popular thing for some dog breeds.
Lingard's prized dogs are Doberman and Mastiff-type breeds with their ears now mutilated to look pointy.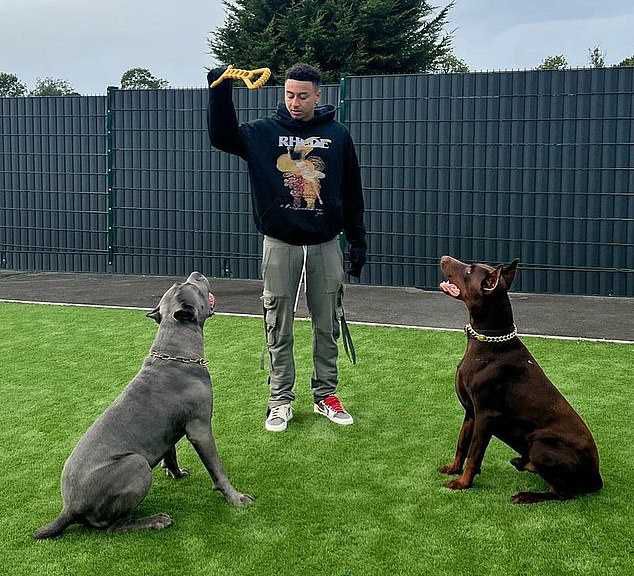 Ear cropping is when the floppy part of the ear is cut out and the hard part is left to grow upwards for a more 'attractive' look.
The procedure is usually done at an early age of six to 12 weeks but can be very exhausting for dogs.
Additionally, there is no proven health benefits of the surgery, and most people get their dogs ears cropped for fashion.
Now, fans are slamming Lingard since he shared images and videos of his dogs on Instagram with some users saying it's animal abuse.
One fan wrote: 'absolutely ruined 2 amazing dogs! Idiot'.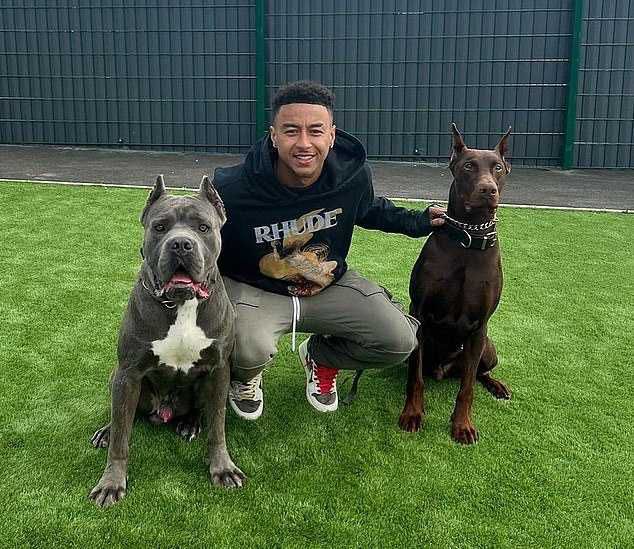 Another fan wrote: 'The dogs looks healthy. But of course, people will always have different opinions, they must try to judge.'
The post shared by Lingard on Instagram showed the footballer posing and playing with his two dogs.
The former Man Utd player bought his dogs from Chaperone K9 Ltd, a UK company.
Video;