Football
FT: Plzen 2-4 Bayern Munich, Bavarians Book Round 16 TICKET! (VIDEO HIGHLIGHTS)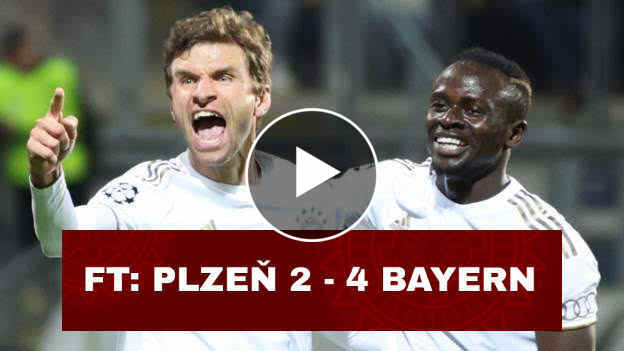 Bayern Munich thrashed Viktoria Plzen 2-4 to book a spot in the Champions League round of 16, MySportDab reports.
First Half Report
The away side were had the whole of the 45 minutes to themselves making sure they kept scoring for fun in the encounter.
It took Bayern Munich just 10 minutes to get the opening goal which came from Sadio Mane with him getting as assist from Leon Goretzka to make it 0-1.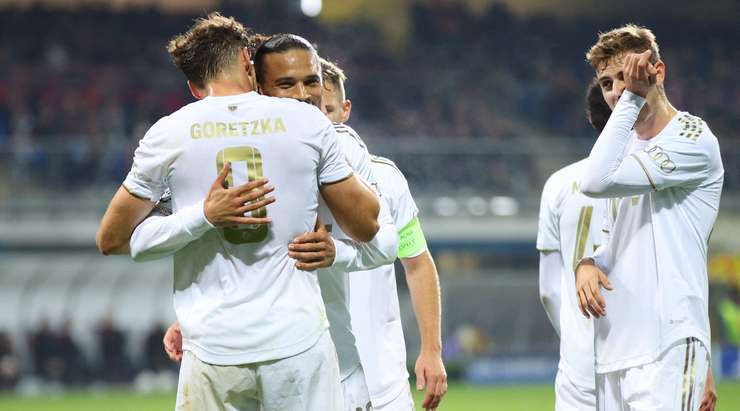 Another one followed in the 14th minute from Thomas Muller to make the scoreline 0-2 with Kingsley Coman providing the assist against Viktoria Plzen.
Leon Goretzka made it 0-3 in the 25th minute of the game thanks to a wonderful effort which saw the away side adding more as the game carried on forward.
Leon Goretzka once again was the main man in making sure the lead increased to 0-4 in the 35th minute from a wonderful goal which wasn't expected to happen in the game.
The first half ended with Bayern Munich taking a 0-4 advantage into the break against Viktoria Plzen after 45 minutes of football played between the two of them.
Second Half Report
The second half was just a mere formality for the Bavarians who came in and sealed the job they started earlier in the first 45 minutes.
Victoria Plzen hit one goal back in the 62nd minute of the game which saw Adam Vlkanova hitting the back of the net out of nothing to make the scoreline 1-4.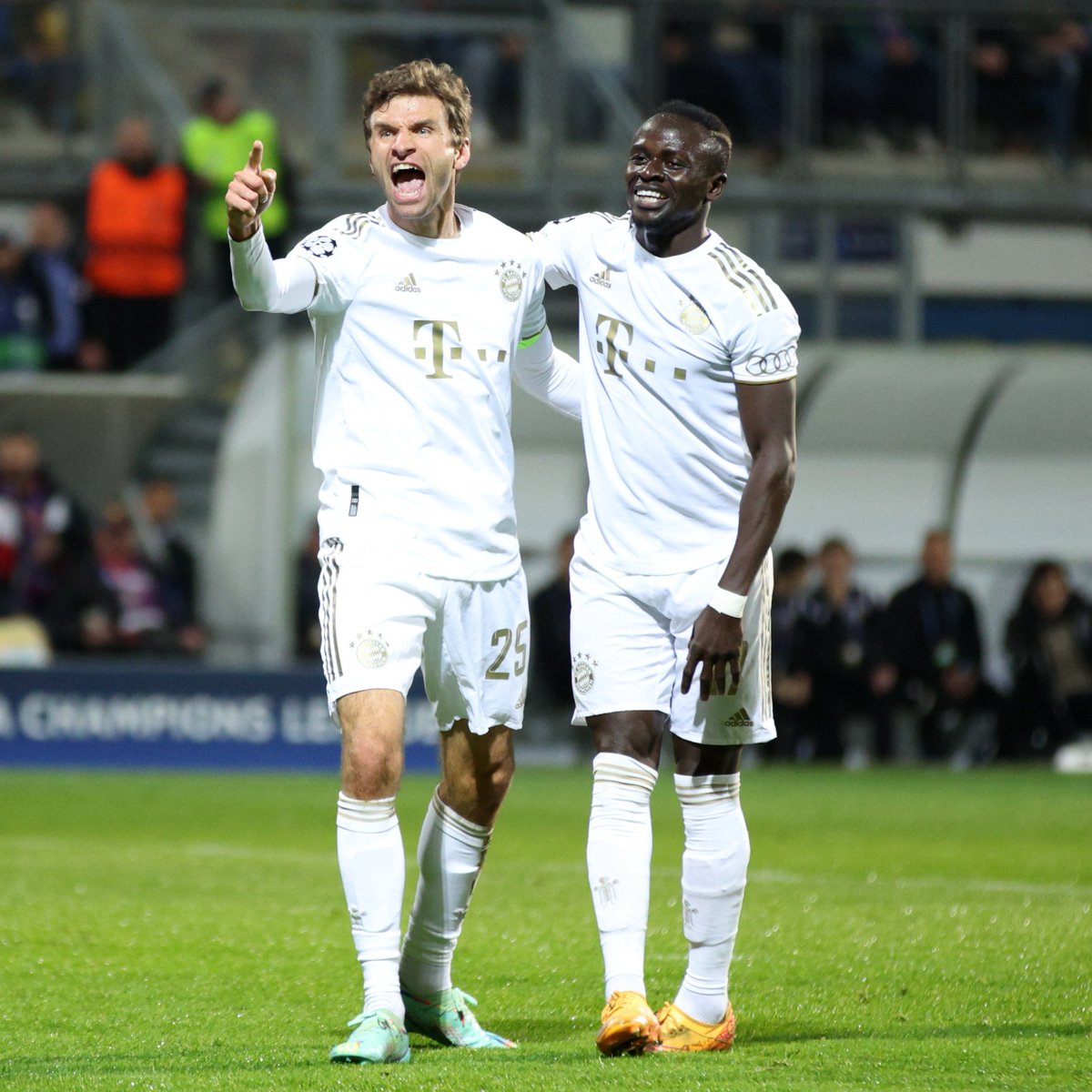 Another one from the home side in the 75th minute of the game from Jan Kliment made the scoreline 2-4 as it was looking like a match which something shocking might happen.
The match came to an end with Viktoria Plzen unable to save the game which saw them losing 2-4 against Bayern Munich who sealed round of 16 ticket from the massive win.
Watch Highlights Below:
Viktoria Plzen 0-1 Bayern Munich

⚽ 10' Sadio Mane 🅰️ Goretzka#UCL #ChampionsLeague #PLZBAY #PLZFCB #ViktoriaPlzen #PLZ #FCB #FCBayern #BayernMunichpic.twitter.com/rPAiiuDQKB

— Social Football #UCL #ChampionsLeague (@S0CIALF00TBALL) October 12, 2022
2nd GOAL
Viktoria Plzen 0-2 Bayern Munich

⚽ 14' Müller 🅰️ Coman#UCL #ChampionsLeague #PLZBAY #PLZFCB #ViktoriaPlzen #PLZ #FCB #FCBayern #BayernMunichpic.twitter.com/vASkiCV4Mz

— Social Football #UCL #ChampionsLeague (@S0CIALF00TBALL) October 12, 2022
3rd GOAL
Viktoria Plzen 0-3 Bayern Munich

⚽ 25' Goretzka#UCL #ChampionsLeague #PLZBAY #PLZFCB #ViktoriaPlzen #PLZ #FCB #FCBayern #BayernMunichpic.twitter.com/hI1H8vzin2

— Social Football #UCL #ChampionsLeague (@S0CIALF00TBALL) October 12, 2022
4th GOAL
Viktoria Plzen 0-4 Bayern Munich

⚽ 35' Goretzka 🅰️ Leroy Sane#UCL #ChampionsLeague #PLZBAY #PLZFCB #ViktoriaPlzen #PLZ #FCB #FCBayern #BayernMunichpic.twitter.com/K7XcTrbD0U

— Social Football #UCL #ChampionsLeague (@S0CIALF00TBALL) October 12, 2022
5th GOAL
Viktoria Plzen 1-4 Bayern Munich

⚽ 62' Vlkanova#UCL #ChampionsLeague #PLZBAY #PLZFCB #ViktoriaPlzen #PLZ #FCB #FCBayern #BayernMunichpic.twitter.com/tr3KfE81gO

— Social Football #UCL #ChampionsLeague (@S0CIALF00TBALL) October 12, 2022
6th GOAL
Viktoria Plzen 2-4 Bayern Munich

⚽ 75' Kliment 🅰️ Holik#UCL #ChampionsLeague #PLZBAY #PLZFCB #ViktoriaPlzen #PLZ #FCB #FCBayern #BayernMunichpic.twitter.com/Z0y8ECnz9C

— Social Football #UCL #ChampionsLeague (@S0CIALF00TBALL) October 12, 2022