Football
Cristiano Ronaldo Walk Off Outrage Full Story REVEALED!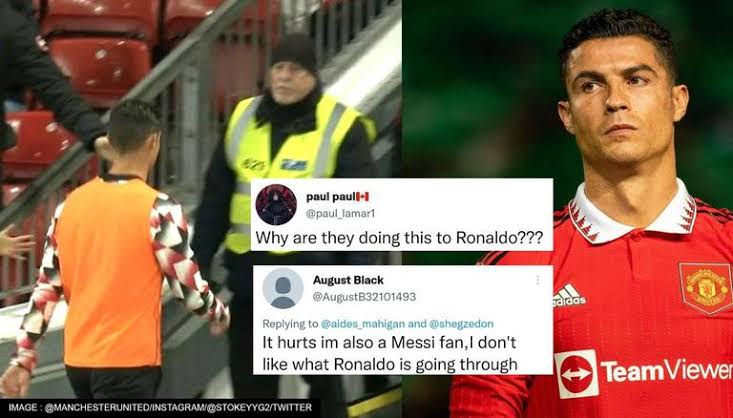 Cristiano Ronaldo was seen last night leaving for the dressing room before Manchester United Vs Tottenham ended, MySportDab reports.
The claims was that the Portuguese star headed for the dressing room before the game came to an end in what many people have took to social media to react.
Cristiano Ronaldo didn't get a chance to play any minutes in the Manchester United Vs Tottenham game which happened at Old Trafford.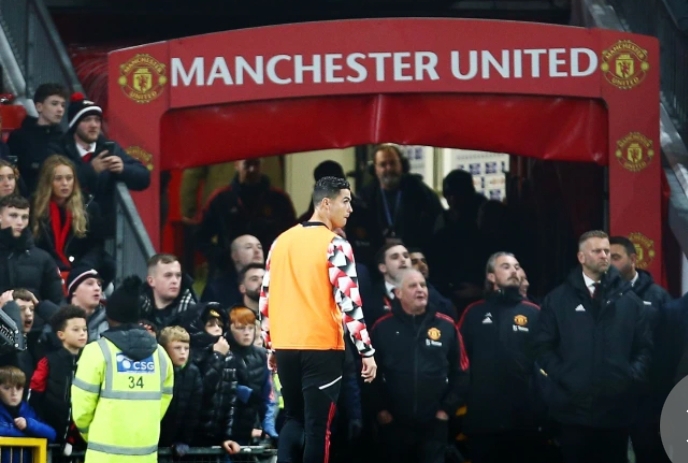 The striker watched the game from the bench as his teammates were able to produce an outstanding performance beating Spurs 2-0.
It was claimed that Ronaldo wasn't a happy man watching and not getting to make any minute in a game he was man of the match last season.
After his walkout from the pitch, it was claimed he wasn't seen also in the dressing room which many expected he headed into.
According to reports reaching us from The Athletic, Cristiano Ronaldo departed Old Trafford and didn't head into the dressing room as claimed.
Here Is What Was Said:
"Cristiano Ronaldo not only left touchline on 89mins, he departed Old Trafford before final whistle.
"Absence didn't really register in dressing room, which was vibrant with celebrations.
Erik Ten Hag was also asked about Cristiano Ronaldo walking off the pitch and he was quick to turn down any speculation.
With the latest update being confirmed, it is clear that the Portuguese isn't happy about how everything seems to be going despite Manchester United keeping him.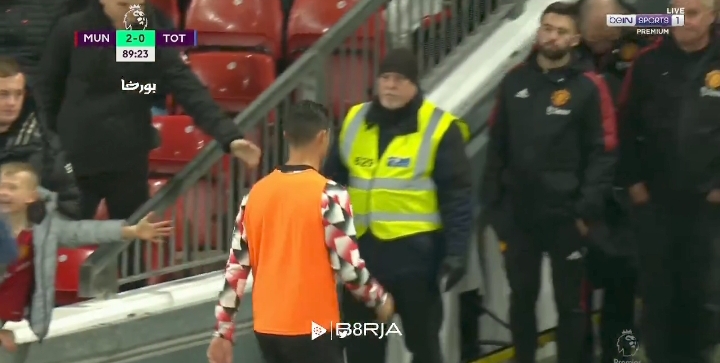 There has been reported possible move away from Old Trafford during the summer window, but they decided against allowing him leave the team.
Cristiano Ronaldo has been frustrated since the start of the season with his limited playing time with Manchester United and is only a matter of time before he leaves following his recent outrage.