Football
REVEALED! Why Kylian Mbappe Walked Out Of French Team Photoshoot (Details)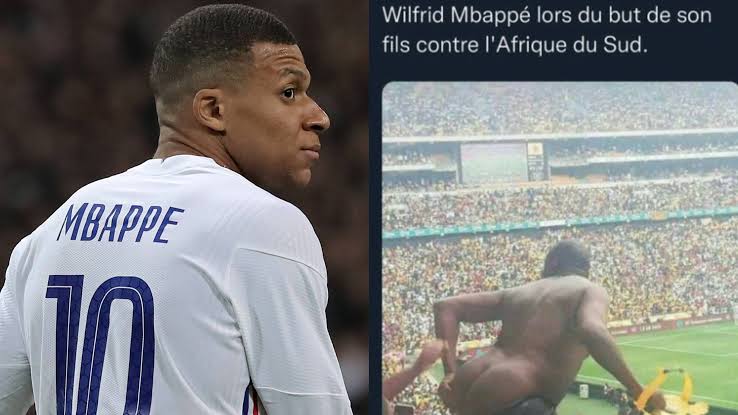 Kylian Mbappe reportedly walked out of the French team photoshoot for moral concerns, particularly with betting brands, MySportDab reports.
Back in March, Mbappe had led French players to protest and confront the FFF to revise its sponsorship deals with some brands.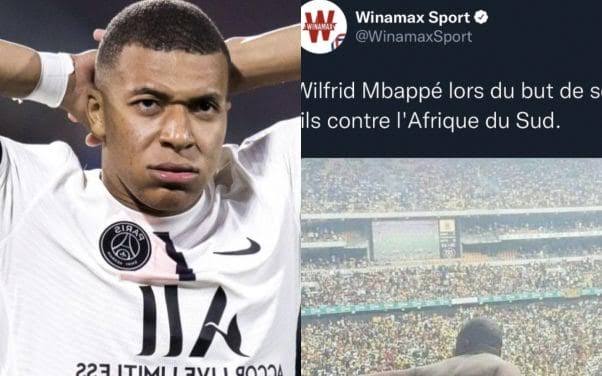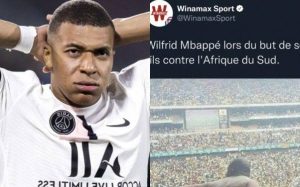 Meanwhile, the FFF has signed contracts with Betclic, a French betting company that will run till 2026, and the deal is valued at €8m, including deals with Coca-Cola, Uber Eats.
READ ALSO: WOW! Casemiro Assists Antony For Wonder Goal In Brazil Training (VIDEO)
Mbappe does not favor those brands, especially betting brands, due to moral concerns and the sad experience he had with one of them – Winamax.
Earlier in the year, Winamax, a French betting company had reportedly posted a tweet of a fan stripping his bum in the stand to celebrate a goal.
They tagged Mbappe's father in the tweet with the caption, "Kylian Mbappe's father celebrating his son's goal against South Africa."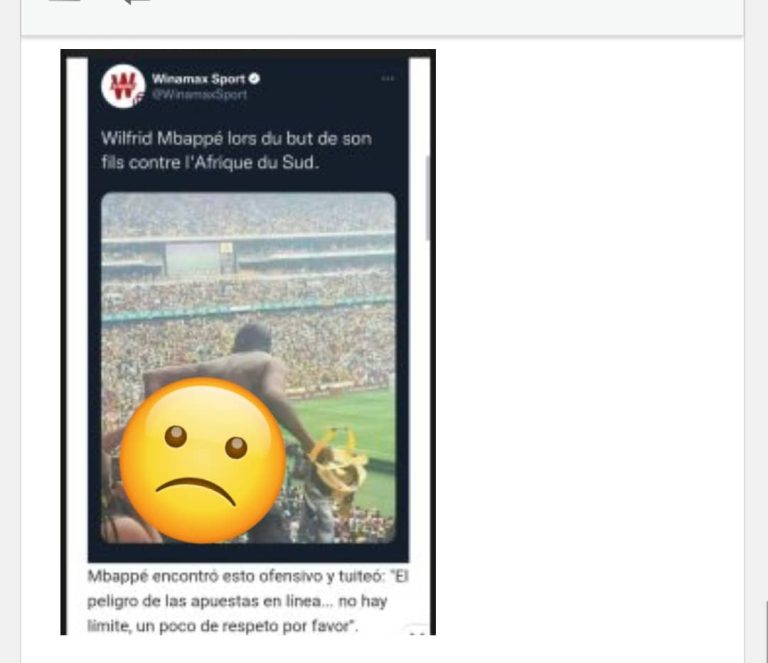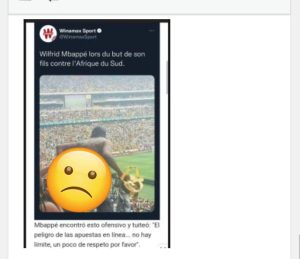 Mbappe considered the tweet ill-judged and immediately responded, "the danger of online betting…no longer having limits…a little respect please."
Winamax's viral tweet was widely condemned as the tweet offended the 22-year-old. Winamax later issued an apology, but that did not change Mbappe's stance on betting brands.
While Mbappe does not favor betting brands, Winnimax's tweet further aggravated the situation, making the brand more unpopular with the PSG star.
Mbappe wants FFF to revise their deals with the brands, given his concerns.
He had already urged the French national team to plunge more of the earnings from image rights into Grassroot football.
It is still unclear whether FFF will follow up on its statement by revising the sponsorship deals.
But it is believed that with Mbappe throwing his weight heavily into the cause by walking out of the photoshoot, the FFF will certainly budge.