Football
WATCH: Ronaldo Snubs A Girl Fan Vs Sherriff Tiraspol!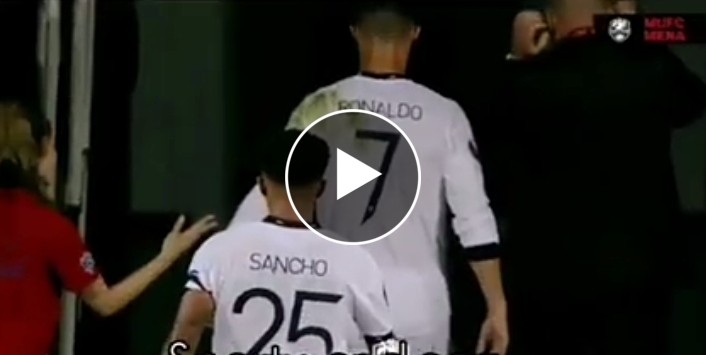 Cristiano Ronaldo was pictured snubbing a girl fan during Manchester United's second Europa League match against Sheriff Tiraspol, MySportDab reports.
The incident occurred while the five-time Ballon D'Or winner an other Man United players were heading into the dressing after the match.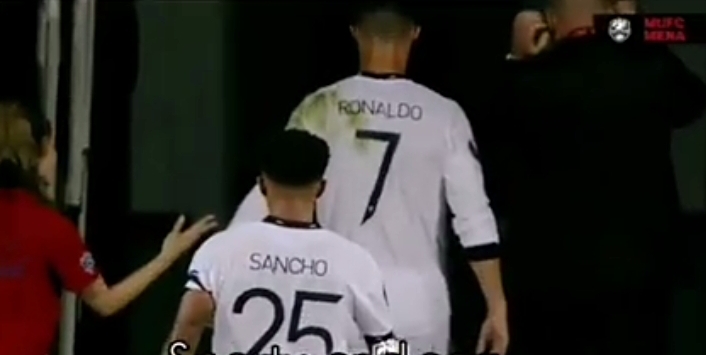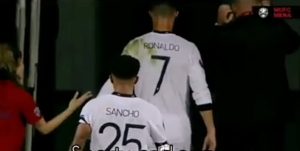 The girl, who was optimistic about taking a pic with the highly-rated Man United star, had her attempt snubbed by the 37-year-old.
READ ALSO: WATCH: Thomas Muller Grabs Sadio Mane's Kid Fan Camera!
In the video, the young fan stepped forward close to the passage to the dressing room and was with her camera for the botched adventure.
Ronaldo just stretched out his left arm to spurn the fan as he walked past without even looking bet way.
The girl was embarrassed by the gesture, but it is evident that Ronaldo was not in for the bargain after the game
Manchester United secured a significant 2-0 victory over Sheriff Tiraspol after suffering a shock first match defeat to Real Sociedad.
Jadon Sancho opened the scoring for the Red Devils in the 17th minute before Ronaldo doubled the lead after converting a spot kick.
It was his first goal for the Red Devils this season after eight competitive matches. Ronaldo has struggled under new manager Erik Ten Hag.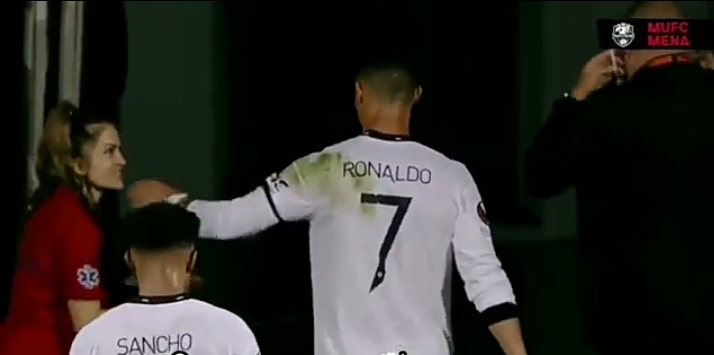 Despite finally breaking the goal deadlock for the Red Devils this season, the Portugal international is not at his best this season.
He celebrated his goal after converting the spot kick, but it is apparent that he is still not happy with how things are with him at the club.
Ronaldo's gesture was not out of place as players are not allowed to take personal pics or make close interactions when the game is ongoing.
The Red Devils were heading to the dressing room after the first half when the female fan demanded the selfie.
Watch Video